Pump Up Your Book's December 2010 Authors on Virtual Book Tour – Day 4
What's New?
— By
Dorothy Thompson
on December 9, 2010 at 11:55 am
Welcome to Day Four of Pump Up Your Book's December 2010 Authors on Virtual Book Tour! Follow along as these talented authors travel the blogosphere all month long to talk about their books, their lives and their future projects. Leave a comment at their blog stops and you could win a FREE virtual book tour if you're a published author with a recent release or a $50 Amazon gift certificate if you are not published. So, pick your favorites, follow their tours, and make sure you leave them a note to tell them you stopped by!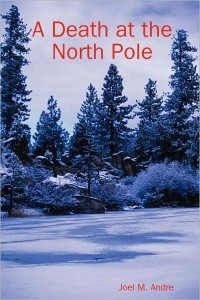 Joel M. Andre, author of the horror novel, A Death at the North Pole, will be visiting (no stops today)! Detective Lauren Bruni has dealt with death for her entire life. She has watched it ruin lives, and brought people closer together. Her job taught her to separate fact from fiction. But on a cold December day, all Lauren had believed in would be shattered and tossed aside. Thrust in a world unlike any she has seen before, she investigates a prominent figure's grisly murder, and searches for answers along a strange new set of people. All while a killer watchers her every movement from the background. He waits in the shadows, waiting to strike at her when the time is right. What is the secret of the death at the North Pole, and what is the larger horror at hand? Life lessons are learned and a realization that sometimes the most real things in this world are the ones we believe in the least.
You can visit his website at www.joelmandre.com.
_________________________________________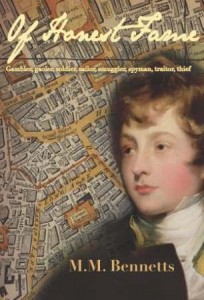 M.M. Bennetts, author of the historical fiction novel, Of Honest Fame will be visiting Down Under Views and Virginia Beach Publishing Examiner! On a summer night in 1812, a boy sets fire to a house in Paris before escaping over the rooftops. Carrying vital intelligence about Napoleon's Russian campaign, he heads for England. But landing in Kent, he is beaten almost to death. The Foreign Secretary, Lord Castlereagh, is desperate for the boy's information. He is even more desperate, however, to track down the boy's assailant – a sadistic French agent who knows far too much about Castlereagh's intelligence network. Captain George Shuster is a veteran of the Peninsula, an aide-de-camp to Wellington, now recalled from the continent and struggling to adjust to civilian life. Thomas Jesuadon is a dissolute, living on the fringes of society, but with an unrivalled knowledge of the seamy underside of the capital. Setting out to trace the boy's attacker, they journey from the slums of London to the Scottish coast, following a trail of havoc, betrayal, official incompetence and murder. It takes an unlikely encounter with a frightened young woman to give them the breakthrough that will turn the hunter into the hunted. Meanwhile, the boy travels the breadth of Europe in the wake of the Grande Armée, witnessing at first hand the ruination they leave behind and the awful price of Napoleon's ambition. This companion to M.M. Bennetts's brilliant debut, May 1812, is a gripping account of deception, daring and determination, of intelligence and guile pitted against brutality. Bennetts brings to vivid life the harrowing devastation wrought on the civilian populations of Europe by Napoleon's men, and the grit, courage and tenacity of those who stood against them.
You can visit M.M.'s website at www.mmbennetts.com.
________________________________________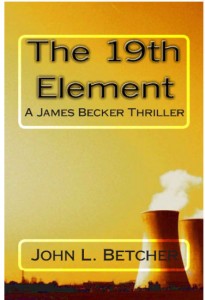 John Betcher, author of the suspense/thriller novel, The 19th Element: A James Becker Thriller, will be visiting Pick of the Literate and Paperback Writer! Al Qaeda plans to attack Minnesota's Prairie River Nuclear Power Plant as a means to return the down-trodden terrorist organization to international prominence. In addition to their own devoted forces, the terrorists enlist some homegrown anarchists, and a Three Mile Island survivor with a pathological vendetta against the nuclear establishment, to assist in the assault. James "Beck" Becker is a former elite U.S. government intelligence operative who has retired to his childhood hometown of Red Wing, Minnesota – just six miles down the Mississippi from the Prairie River nuclear facility. Possessing wisdom born of experience, Beck suspects the terrorists' intentions as soon as the body of a university professor turns up on the Mississippi shore – the clear victim of foul play. He recognizes connections between seemingly unrelated incidents – the murdered agronomy professor, a missing lab assistant, an international cell call, a stolen fertilizer truck – but can't piece it together in enough detail to convince government authorities that a larger threat exists. Only his American Indian friend, "Bull," will help Beck defuse the threat. So it's Beck and Bull versus international terror. May the better men win.
You can visit John's website at www.johnbetcher.com.
________________________________________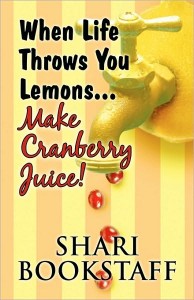 Shari Bookstaff, author of the memoir, When Life Throws You Lemons, Make Cranberry Juice, will be visiting (no stop today)! I was 42 years old when I was diagnosed with a benign, operable, brain tumor. Doctors predicted a short hospital stay followed by a speedy recovery. Complications arose, giving me unexpected life-long obstacles. My life since that fateful day has been focused on regaining basic human functions: breathing, swallowing, walking, etc. I am working again, and trying to be a good mother to my two beautiful, talented, wonderful children. Putting a positive spin on life's disasters doesn't always work, but looking for, and accepting, positive things in spite of life's disasters works. Instead of making lemonade out of lemons, I add life's sweet sugar and cranberries to my lemons. This makes life much more palatable.
Visit Sheri's website at www.wix.com/lemonsandcranberries/lemons.
_________________________________________
Monica Brinkman, author of the paranormal suspense novel, The Turn of the Karmic Wheel, will be visiting Books 4 Moms! Set in the small college town of Raleigh, MO, the author delves into the psyche of several residents who live vastly different lifestyles. From the affluent to the poor, we follow each characters' journey through life be it one of faith, self-indulgence, greed, kindness or diversity. Angela Frank, a young wife, mother, psychiatrist and reluctant psychic, holds the key to unleashing a force more powerful than humankind has ever experienced as universal law takes hold, ultimately revealing the characters inner self, their soul. Under such scrutiny, some will face horrific consequences of their life's actions, while others will find absolute pleasure. From Joshua Allen, an egotistical, handsome, dashing young man to Euclid Hannigan, a simple country middle-aged retiree, you will be moved with emotion when the demons hidden deep within or the joy of gentleness and compassion surface as each characters story unfolds to a final climatic finish.
You can find out more about Monica and her work at http://monicabrinkmanbooks.webs.com/
_________________________________________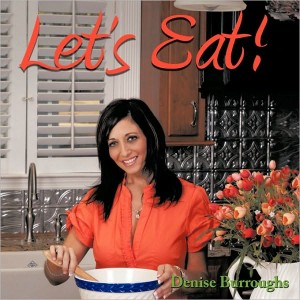 Denise Burroughs, author of the culinary book, Let's Eat, will be visiting For the Love of Books!
Denise Burroughs combines her rich Italian heritage with years of southern tradition in Let's Eat!, her debut cookbook.
Her love for cooking shines through in this comprehensive book, suitable for all levels of cooking experience.
Let's Eat! provides readers with simple, inexpensive dishes. Recipes range from "Potato Flake Chicken" to "Chocolate Italian Cookies."
You can visit Denise at www.deniseburroughs.com.
__________________________________________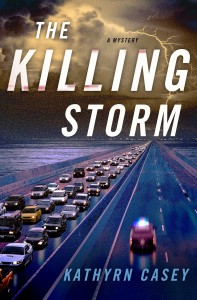 Kathryn Casey, author of the mystery novel, The Killing Storm, will be visiting Pump Up Your Book! On a quiet afternoon in the park, four-year-old Joey Warner plays in the sandbox, when a stranger approaches looking for his puppy. While Joey's mom, Crystal, talks on her cell phone, the stranger convinces the child to help search. By the time Crystal turns around, her son has disappeared. Yet her reaction is odd, not what one would expect from a distraught mother. Is Crystal somehow involved in her son's abduction? Meanwhile, on a ranch outside Houston, Texas Ranger Sarah Armstrong assesses a symbol left on the hide of a slaughtered longhorn, a figure that dates back to a forgotten era of sugarcane plantations and slavery. Soon other prizewinning bulls are butchered on the outskirts of the city, each bearing a similar drawing. The investigations converge at the same time a catastrophic hurricane looms in the Gulf. Finally, as dangerous winds and torrential rains pummel the city, Sarah is forced to risk her life to save Joey.
You can visit her website at www.kathryncasey.com.
_________________________________________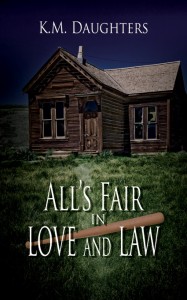 K.M. Daughters, authors of the romantic suspense novel, All is Fair in Love and Law, will be visiting Lori's Reading Corner! During an outing with his sister's twin girls, Patrick Sullivan, a new captain at the Chicago Police Department, comes face-to-face with a woman who gets his body tingling all over. C.J. Demarco, also known as, Charlie, is a shining star of a defense attorney at Schotz, Pearson and Freemont. When she gets a perp off on a technicality, Patrick's department isn't looking too good. But he has much bigger issues to deal with. Someone is brutally killing prostitutes and dumping them in the trash in the city's alleys.Despite working on seemingly opposite sides of the law, Charlie and Pat can't deny their attraction to each other. When Charlie is set to defend a high-profile case, Pat can't believe she would be involved in trying to get such a creep off. Their budding romance is threatened. And for Charlie, one mistake, could be a fatal one.
You can visit the authors online at http://www.kmdaughters.com.
_________________________________________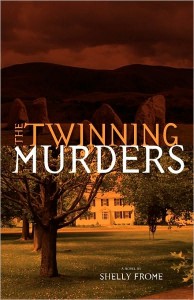 Shelly Frome, author of the mystery novel, The Twinning Murders, will be visiting Review From Here!
The Twinning Murders is a modern day classic mystery centering on the ventures of Emily Ryder, a thirty-something rambler and tour guide. The story opens just before she embarks on this year's Twinning ritual exchange. It's between her historic New England home and its sister village deep in Dartmoor, a wild upland area in the west of the county of Devon, England. Emily becomes personally involved in a suspicious death.. A few days later, at the Twinning itself, her main client meets the same fate. As Emily's world continues to unravel, and though she has little help, she finds herself compelled to piece together the games being played on both sides of the Atlantic.
_________________________________________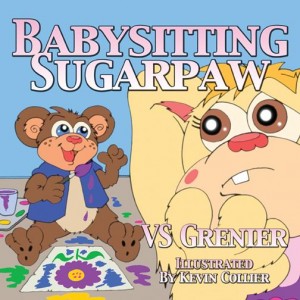 VS Grenier, author of the children's book, Babysitting Sugarpaw, will be visiting A Cozy Reader's Corner!
A little bear named SugarPaw hopes to get rid of his babysitter, Bonnie Whiskers, by getting her into trouble after making changes to his rules chart. As this fun loving story unfolds, SugarPaw learns about honesty and friendship.
This book will delight three-to-eight-year-old readers, especially those who like to create mischief.
You can learn more about VS Grenier at her author website http://vsgrenier.com.
_________________________________________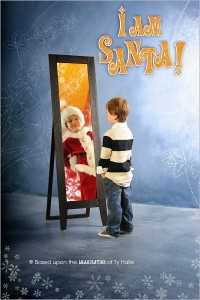 Kristy Haile, author of the holiday fiction, I Am Santa, will be visiting Virginia Beach Publishing Examiner! One day little Nicholas wondered away from his mom and his sister while they were out shopping because he has always felt mostly invisible in comparison to his sister Holly. Little Nicholas meets an old man sitting on a bench at the mall. This old man tells Nicholas he is Santa Claus and that he is very sick and dying. Santa Claus also tells Nicholas he will now be the new real Santa Claus and the elves would be in touch with him shortly. Little Nicholas believes this old man a hundred and ten percent that he is to become the new real Santa Claus. Enjoy this journey into a little boy's imagination as he struggles in a world of doubt, continuously striving to turn non believers into believers. I believe my son is the new real Santa Claus no matter what other people may believe. The question is, do you believe?
You can visit her website at www.iamsantabook.com.
_________________________________________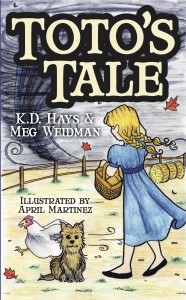 K.D. Hays & Meg Weidman, authors of the children's book, Toto's Tale, will be visiting Literarily Speaking! Everyone knows how Dorothy and Toto save Oz from the Wicked Witch of West…or do they? How will Dorothy survive in a land filled with haunted bags of straw, hollow metal men and giant smelly cats? How will she fight off killer bees, mad wolves and really annoying monkeys? How will she defeat a witch with mind control and an all-seeing eye? And how will Dorothy ever find the way home? The simple truth is that she won't, at least not alone. Of course, she's not alone–she has Toto, her best friend. That is, Toto used to be her best friend. But in Oz, Dorothy spends more time talking to a cat than to him. And Toto finds new friends, too. Maybe, he should just take his wolf friends back to Kansas instead…
You can visit the author's website at www.totostale.com.
__________________________________________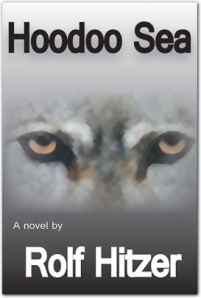 Rolf Hitzer, author of the supernatural science fiction novel, Hoodoo Sea, will be visiting Broken Teepee! The government of the United States of America is on the verge of startling the world. Billions of dollars had been invested in its space program. And now, the moment of truth has arrived… Scott Reed is the man for the historic mission. He is the Wing Commander chosen by the elite brass at NASA. The assignment to test flight the first speed of light craft, held top secret, was about to shock the world. The risk? Utter and complete failure. The reward? Being a part of the greatest human accomplishment ever known to mankind. Major James Harrow, second in command of the four person crew, despised his Wing Commander. Harrow was a proud and patriotic American. What was NASA thinking when they selected a Canadian to pilot the voyage? There was no comparison as to who was the better skilled aviator. This was his time, his moment. Major James Harrow was about to prove to everybody they were wrong to bypass him as Commander. The weather conditions were perfect and lift-off for the test flight was text book. The triumphant cheers from Mission Control in Houston were echoed all the way to Cape Canaveral. The silent fear of the first hurdle of the flight had been succumbed. All systems were go! That is, until the crew and SOLT-X1 entered the Bermuda Triangle…
For more information on his book visit: http://www.hoodoosea.com/
___________________________________________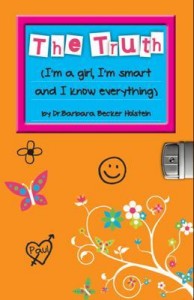 Dr. Barbara Becker Holstein, author of the tween and teen fiction books, THE TRUTH: I'm a Girl, I'm Smart and I Know Everything! and Secrets: You Tell Me Yours and I'll Tell You Mine…maybe! will be visiting If Books  Could Talk! THE TRUTH is a delightful, humorous secret diary, written by a girl who is 11-12 years of age. She is wise and yet innocent. Her words acknowledge those priceless truths that we all knew as kids. She makes us cry and laugh and see ourselves. Everybody loves reading her thoughts, secrets, adventures and solutions to difficult problems. Girls are naturally curious and this book gives them a real opportunity to see how a girl like themselves in so many ways handles her toughest problems and most personal thoughts. Mom can read the book along with her daughter and not only be brought back to herself as a youngster, but find on every page relevant topics for discussion with her daughter. How do you handle a bully? How do you handle a crush on a boy? What about teasing? How do you find time to listen to your daughter? Do we have enough fun together? What really matters? Behind this very easy read, written by a positive psychologist with over 25 years of clinical experience, is the psychological message to the girls reading THE TRUTH that they can and must keep the fire and passion of their girlhoods as they grow up and have the courage to carry the most precious parts of themselves into adulthood.. For parents the book is a way back to what made them feel most special at 10, 11 or 12. Once parents are back in the place where their kids live, then listening, trust and real sharing can begin. Every girl and ever parent wants this kind of TRUTH!
Contact Dr. Holstein on the web at http://www.enchantedself.com/ and http://www.thetruthforgirls.com/.
__________________________________________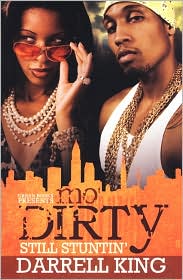 Darrell King, author of the urban fiction novel, Mo Dirty, will be visiting The Book Connection! Peter Whiskey Battle is a 24-year-old enforcer for Peola, Georgia's Bad Boyz II Syndicate, a dangerous street gang controlling the lion's share of illicit narcotics coming into the bustling port of Savannah. After murdering two local snitches for David Ambrosia, the suave, smooth-talking leader of the syndicate and Whiskey's best friend, he is given an offer he can't refuse. She struggles to come to terms with her failing marriage and her sick mother as she watches her chance at a happy home with children slip away. Her two childhood girlfriends offer help and support but they have their own personal struggles. The old saying, "what's done in the dark will eventually comes to light" has never been more true. When tragedy strikes, Maxine will have to make the most important decision of her life. But will the lies and secrets her husband and friends harbor bring Maxine's life crashing down around her?
Visit Darrell King online at http://modirty.blogspot.com.
_________________________________________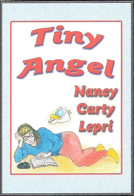 Nancy Carti Lepri, author of the 'tween chapter book, Tiny Angel, will be visiting I am a Reader, Not a Writer!
When her dad is transferred to a new town, Macy Carver leaves behind her best friend and everything she knows. Suddenly she is the new girl…alone and bullied. An unexpected flash announces guardian angel Jody, who teaches her how to fit in and become a forever friend.
You can visit Nancy's website at: http://nancycl.webs.com.
_________________________________________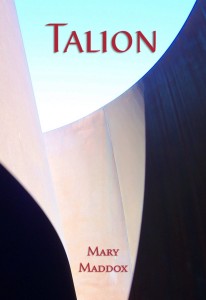 Mary Maddox, author of the suspense/thriller novel, Talion, will be visiting You Have How Many Kids?! The dying body has a thousand voices, and all of them speak to Conrad (Rad) Sanders. Fifteen-year-old Lisa Duncan has no idea she has attracted Rad's interest. At a mountain resort in Utah, he watches as vivacious Lisa begins an unlikely friendship with Lu Jakes, the strange and introverted daughter of employees there. Lu enters his fantasies as well. He learns she is being abused by her stepmother and toys with the notion of freeing her from her sad life and keeping her awhile as his captive. Lu seems like an easy conquest who could be persuaded to act out his fantasy by turning against her new friend. But someone else is watching over Lu. Talion appears to Lu as an angelic vision. He offers her love and counsel, the courage to defend herself from bullies at school and a way to free herself from her stepmother's violence. He seems to know beforehand what will happen. But Talion's true nature is unclear. His guidance leads Lu into dark places, moving her inevitably closer to the world inhabited by Rad. When she and Lisa are thrust into that darkness, will Talion come to her aid? Or will he become the killer's ally?
You can visit Mary's website at www.marymaddox.com.
________________________________________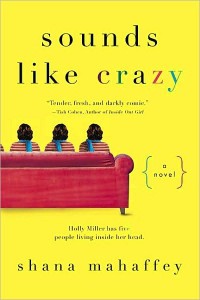 Shana Mahaffey, author of the women's fiction novel, Sounds Like Crazy will be visiting Life in Review!
Though she doesn't remember the trauma that caused it, Holly Miller has Dissociative Identity Disorder. Her personality has fractured into five different identities, together known as The Committee. And as much as they make Holly's life hell, she can't live without them. Then one of those identities, the flirtatious, southern Betty Jane, lands Holly a voiceover job. Betty Jane wants nothing more than to be in the spotlight. The rest of The Committee wants Betty Jane to shut up. Holly's therapist wants to get to the bottom of her broken psyche. And Holly? She's just along for the ride.
You can visit Shana on the web at www.shanamahaffey.com.
_________________________________________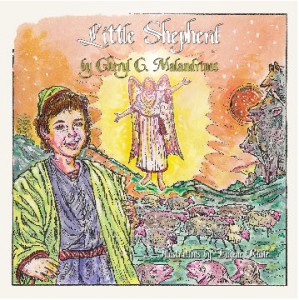 Cheryl C. Malandrinos, author of the Christian children's book, Little Shepherd, will be visiting Lynn's Corner and The Hot Author Report!
Obed is in the fields outside Bethlehem when the angels appear to announce the Savior's birth.
Can he trust that the miracle of the first Christmas will keep his flock safe while he visits the newborn King?
You can find Cheryl online at http://ccmalandrino s.tripod. com/
________________________________________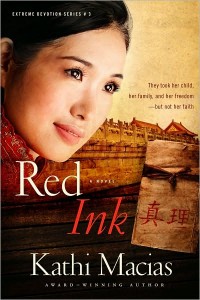 Kathi Macias, author of the contemporary thriller, Red Ink, will be visiting Reading at the Beach! Yang Zhen-Li defies not only her Communist parents but the government as well when she marries a poor Christian peasant and converts to his faith. When she begins to distribute Christian materials, particularly to children, she is arrested and sentenced to ten years of hard labor. Will her husband and son wait for her and support her throughout their long separation? Will she even survive to return to them once again? Or will the evil guard Tai Tong, who has taken a personal dislike to Zhen-Li, convince her to deny her faith? Two elderly saints halfway around the world are determined to pray her through, though they've never met her and don't even know her name. God's faithfulness in the midst of unimaginable trials will bring about an ending that could never be anticipated—but will never be forgotten.
You can find out more about Kathi and her writing/speaking at www.kathimacias.com.
_________________________________________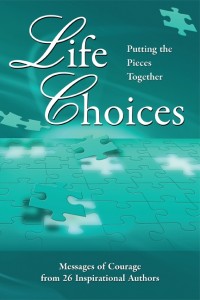 Judi Moreo (and friends), authors of the self-help book, Life Choices: Putting the Pieces Together, will be visiting (no stop today)! If life didn't challenge us, how could we know how strong we are? How would we learn who we are capable of becoming? There is no such thing as life without struggle. No one comes out of a struggle the same as he or she was when it began. Everyone has to make choices between giving up or growing stronger. These authors hope that by sharing their stories, you will realize no matter how many pieces your life is in or what they look like, you can fit them together into a picture of wholeness and success.
You can visit the book's website at www.lifechoicesbook.com.
_________________________________________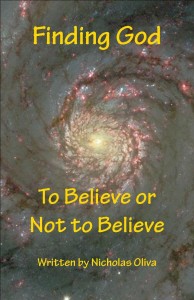 Nick Oliva, author of the nonfiction/spiritual/religion/philosophy book, Finding God: To Believe or Not to Believe, will be visiting A Book and a Chat and Divine Caroline! Along the relatively short path of human existence our species has embraced religion, atheism, and science. Few will undertake the difficulty in understanding the history of their own particular religion and to be able to find truth and objectivity in published material about this subject is a monumental task unto itself. Then, if one tries to integrate orthodox religious dogma with the aspects of Twentieth and Twenty-first Century physics it is no wonder that many have chosen to step backwards and reinforce the beliefs of a time when there was much less confusion or ambiguity – before The Age of Enlightenment in the 1800's. This book ponders life and death experiences and includes my own near death experience (NDE). I chose to present many questions about the realm of our existence, and stress the importance of promoting positive aspects of humanity without exclusionary elements of human prejudice that foster hate and divisiveness. Finding God: To Believe or Not to Believe is merely one human's perspective and life experiences I am sure will mirror many other beings on this planet. To answer the question "why?" we must begin to understand who we are and what our limitations are. To be so arrogant as to have all the answers is the beginning of any normal human exclusionary, and possibly violent, action against those who would do harm in order to force others to believe as they do. No sword or bullet will convince any fanatic to change their mind. However, the defining point for a fanatic is a relative term in this world. Those who do nothing to stop this behavior can be just as guilty as the fanatic they allow to perpetuate such violence by tacit approval.
You can visit Nick on the web at www.tobelieveornot.com.
__________________________________________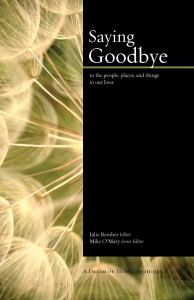 Mike O' Mary and Julie Rember, editors of the self-help literary collection, Saying Goodbye will be visiting The Writer's Life! Saying Goodbye is a collection of true stories about saying goodbye to the people, places and things in our lives. This is a powerful book that includes a number of sad stories, as well as some very funny ones. Taken together, the stories serve as amazing examples of people saying heartfelt goodbyes with grace, dignity, and good humor. Saying Goodbye includes stories contributed by thirty-one authors from the United States, Canada, Ireland, United Kingdom, France, Italy, Germany, Australia, New Zealand and elsewhere. These stories show that there is sadness in goodbyes, but there is also irony and humor. It s perfect for book groups that want stimulating conversations about saying goodbye a topic that touches us all in one way or another. Saying Goodbye is the first anthology from book publisher Dream of Things in a new series intended to fill the gap between popular anthologies of stories that are "short and sweet" (sometimes so saccharine-sweet they are hard to swallow) and the Best American Essays series, which are much longer. Instead of short and sweet, Dream of Things anthologies are intended to be short and deep.
230 pages
You can visit the book's website at www.goodbyebook.com.
_________________________________________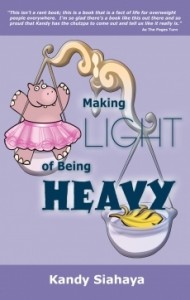 Kandy Siahaya, author of the non-fiction women's issues novel, Making Light of Being Heavy, will be visiting Teresa's Reading Corner! These days everyone has a society-driven mindset and totally forget to laugh, especially at themselves. This may be cliche but the author truly believes that laughter is the best medicine and thinks everybody should laugh every day. Period. Over the years as a person blessed with the fat gene, Kandy has been in many situations where if she could not find humor she probably would end up on the couch in the psychiatrist s office. This book is about as politically incorrect as it gets for such a subject but it is also based on reality. This is a reality that many women have just like Kandy but do not think they can (or should) at times just laugh about it. Her intention when she started writing this book was to hopefully give insight to many who could never relate but at the same time perhaps provide a different perspective to women just like her. It is a point of view that has given her the strength to live her life happily and project these feelings onto everyone she comes in contact with.
For more information on Kandy and her book visit http://www.makinglightofbeingheavy.com.
_________________________________________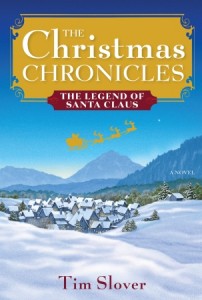 Tim Slover, author of the Christmas novel, The Christmas Chronicles, will be visiting Hott Books and Knitting and Sundries!
In this new holiday classic, Tim Slover crafts a marvelous, magical novel about how Santa Claus became the man he is today. After reading The Christmas Chronicles, you'll believe all over again in the magic of the season.
You can find out more about Tim by visiting the publisher's website at http://www.randomhouse.com/catalog/display.pperl?isbn=9780553808100
_________________________________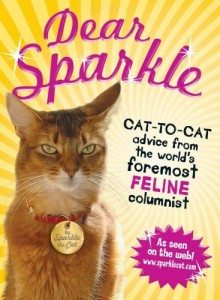 Sparkle the Cat, author of the humor book, Dear Sparkle: Cat to Cat Advice from the World's Foremost Feline Columnist, will be visiting The Cajun Book Lady! Face it, kitties, your humans can't help you untangle your problems — especially when they're usually the ones driving you crazy! But never fear, the world's foremost feline authority, Sparkle the Cat, is here to solve all of your kitty conundrums. With 70 Q&As, "Sparkle Says" sidebars, and full-color photos throughout, this guide is definitely NOT your usual human-written cat book. Whether you're a confused kitty who doesn't understand why you're supposed to stay off the couch, a cat who's furious because the new puppy ate your catnip stash, or a freaked-out feral who wants to return to the wild, Sparkle has the wise — and often hilarious — answers for your woes. And who knows? Humans who read it (with your permission, of course) may even learn something new about the way we behave.
You can visit her website at www.sparklecat.com.
_________________________________________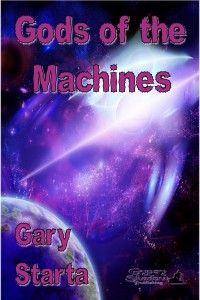 Gary Starta, author of the science fiction novel, Gods of the Machines, will be stopping off at Book Marketing Buzz and Paperback Writer! Detective Sam Benson, a native New Yorker, is brash, opinionated and candid. Transplanted to work on Earth's first colonized planet, he envisions a relatively peaceful job. But Benson's ruthless nature might bring it to the brink of annihilation when a series of murders begins. He suspects a non-human is responsible—an android who once shared engrams with a psychopathic human. However, the detective doesn't know other non-humans once called his new world—theirs. And as Benson obsesses with making a case against the android, he is oblivious to their return and the reason why they consider machines to be their gods.
You can visit his website at http://www.garystarta.net.
_________________________________________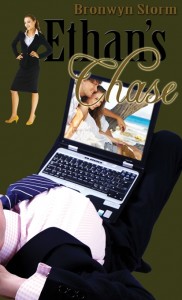 Bronwyn Storm, author of the romance novel, Ethan's Chase, will be visiting The Book Faery Reviews and Beyond the Books! Still wounded from a disastrous love affair, advertising executive Ethan Phillips has spent the past five years outwitting Cupid with a series of dekes and fakes. Who knew the tricky cherub would get wise? Rather than piercing Ethan's heart with an arrow, he douses it with amaretto-flavored milk. A quick visit to the dry cleaner and a stern lecture on the dangers of gorgeous, charming women, and he figures he's made another clean getaway. But when the sexy woman turns out to be Chase Logan, his new systems programmer, Ethan's got nowhere to run. Suddenly, the man who spent his time running from Cupid, is now looking to borrow a few arrows. Ethan's ready to give chase and pursue love. Will he catch the heart of his programmer or just be left catching his breath?
You can visit Bronwyn's website at www.bronwynstorm.com.
________________________________________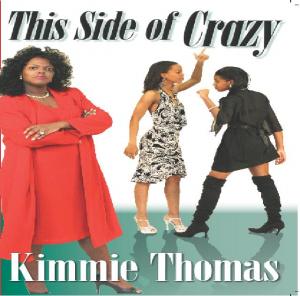 Kimmie Thomas, author of the urban fiction novel, This Side of Crazy, will be visiting The Phantom Paragrapher!
Maxine Payne's poor self-esteem led her to marry the first man that showed any interest in her. After five years of marriage and misery she has nothing to show for it. Her sham of a marriage is falling apart and her dream of having a child is fading away each day. To make matters worst, she discovers that the people in her life are not there to love and help her as she has always believed.
She struggles to come to terms with her failing marriage and her sick mother as she watches her chance at a happy home with children slip away. Her two childhood girlfriends offer help and support but they have their own personal struggles. The old saying, "what's done in the dark will eventually comes to light" has never been more true.
When tragedy strikes, Maxine will have to make the most important decision of her life. But will the lies and secrets her husband and friends harbor bring Maxine's life crashing down around her?
You can visit her website at http://www.kimmiethomas.com.
_________________________________________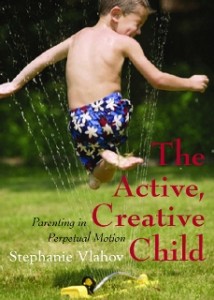 Stephanie Vlahov, author of the parenting/holistic health book, The Active Creative Child – Parenting in Perpetual Motion, will be visiting Bookworm's Dinner! The Active Creative Child was born out of the need to validate and celebrate the boundless energy oftentimes negated in a highly active child. In these current economic times of budget shortfalls within our educational institutions, there is more emphasis now than ever on "teaching to the test" to obtain high test scores. This translates to more funding. Children who are disruptive are considered a nuisance and distraction. Teachers "routinely" suggest to parents to have their child "evaluated" for ADHD. Oftentimes these comments stem from frustration with normal developmental activity (i.e. a wiggly 1st grade boy) or, a child who may wish to color the sky purple instead of blue.
_________________________________________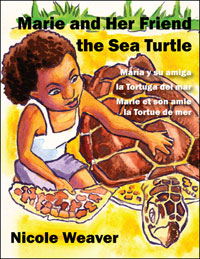 Nicole Weaver, author of the bilingual children's picture book, Marie and Her Friend the Sea Turtle, will be visiting The Children's and Teens' Book Connection!
This story is about the love that developed between a little girl named Marie and a stranded sea turtle.
The story tells the struggles Marie had as she helped the sea turtle back out to sea.
You can visit Nicole Weaver's website at http://www.melangeofcultures.wordpress.com.
_________________________________________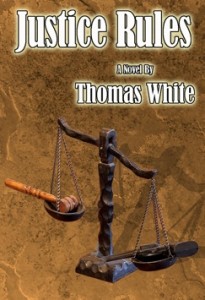 Thomas White, author of the fiction novel, Justice Rules, will be stopping off at Pump Up Your Book! FBI Profiler Brian Wylie, a transplanted Southern Californian, finds himself deep in the woods of Eastern Washington investigating a brutal murder. Wylie discovers that the body, Levi Dalton, is an ex-con who had viciously attacked a couple in their Portland, OR home years earlier. While he was convicted of burglary, Dalton's savage rape and torture of the wife could not be proven. Further investigation leads Wylie to a victims support group named the VIctims Advocacy Center and the beautiful Spokane office manager, Kathleen Welch. As Wylie soon learns there is more to this situation than meets the eye. The murder of Levi Dalton has lead to a series of missing or dead ex-cons, all of whom were accused of greater and more vicious crimes than they were convicted. As the action continues Wylie is plunged into a situation that involves his best friends treachery and the well-being of his teenage daughter. Ultimately Wylie is faced with the moral dilemma of pursuing victims of violent crimes as murderers and defending the vile men who have perpetrated unspeakable crimes.
You can learn more at his website, www.justice-rules.com.
__________________________________________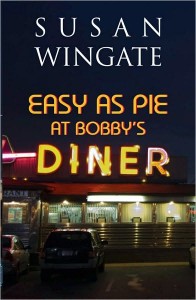 Susan Wingate, author of the women's fiction novel, Easy as Pie at Bobby's Diner, will be stopping off at (no stop today)! Georgette Carlisle, lost her first husband and is about to lose her next, one Hawthorne Biggs. She's running the diner with Roberta, her late husband's daughter. When old friend, Helen, comes back home after a failed attempt at a writing career, she is, once again, attracted to Georgette's man. After the two women part company Helen goes missing. While digging around, Georgette finds out that Biggs has a dangerous past. With Roberta at her side, the two women, brave separation, torture and near death at the hand of Biggs. And, after taking him down, the women find a new strength and belonging. EASY AS PIE is the number two book in the four-part "Bobby's Diner" series.
You can visit her website at www.susanwingate.com.
_________________________________________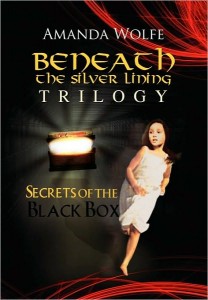 Amanda Wolfe, author of the auto-biographical novel, Beneath the Silver Lining, will be visiting Thoughts in Progress! On the outside, her family appeared to be one big, happy family. Their house, with her parents, three sisters, and two brothers, is an epitome of the simple yet fulfilling life lived in a small town. But as the author would soon discover, her childhood was in fact a nightmarish phase that she would always be running away from. Growing up as a carefree girl, Wolfe was struggling to comprehend why she was reared in a family where children are deprived of their right to know the truth, adults are always right, and smoothing out a misunderstanding is never an option.
For more information on Amanda and her book visit http://www.beneaththesilverlining.com.
__________________________________________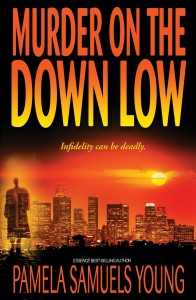 Pamela Samuels Young, author of the legal thriller, Murder on the Down Low, will be visiting Opening Lines!
A brazen killer is targeting some of L.A.'s most prominent citizens. The victims are all quintessential family men. Well educated. Attractive. Successful.
But appearances can be deceiving.
When the baffling murders are linked to a contentious wrongful death lawsuit, two savvy lawyers and a tenacious female detective soon expose a scandalous tale of lust, lies and vengeance.
You can visit her online at www.pamelasamuelsyoung.com.
________________________________________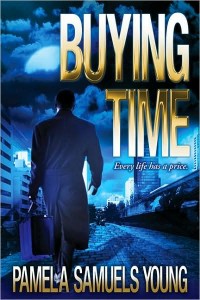 Pamela Samuels Young, author of the legal thriller, Buying Time, will be visiting Divine Caroline! Buying Time is a scandalous tale of blackmail, murder and betrayal, evoking John Grisham with a dash of Terry McMillan. Waverly Sloan is a down-on-his-luck lawyer. But just when he's about to hit rock bottom, he stumbles upon a business with the potential to solve all of his problems. In Waverly's new line of work, he comes to the aid of people in desperate need of cash. But there's a catch. His clients must be terminally ill and willing to sign over rights to their life insurance policies before they can collect a dime. Waverly then finds investors eager to advance them thousands of dollars—including a hefty broker's fee for himself—in exchange for a significant return on their investment once the clients take their last breath. The stakes get higher when Waverly brokers the policy of the cancer-stricken wife of Lawrence Erickson, a high-powered lawyer who's bucking to become the next U.S. Attorney General. When Waverly's clients start dying sooner than they should, both Waverly and Erickson—who has some skeletons of his own to hide—are unwittingly drawn into a perilous web of greed, blackmail and murder.
You can visit her online at www.pamelasamuelsyoung.com.
________________________________________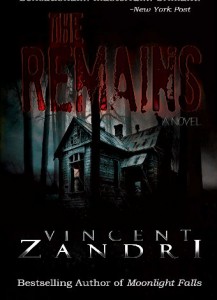 Vincent Zandri, author of the thriller/suspense novel, The Remains, will be visiting From the TBR Pile and Book Sanctuary! Thirty years ago, teenager Rebecca Underhill and her twin sister Molly were abducted by a man who lived in a house in the woods behind their upstate New York farm. They were held inside that house for three horrifying hours, until making their daring escape. Vowing to keep their terrifying experience a secret in order to protect their mother and father, the girls tried to put the past behind them. And when their attacker was hunted down by police and sent to prison, they believed he was as good as dead. Now, it's 30 years later, and with Molly having passed away from cancer, Rebecca, a painter and art teacher, is left alone to bear the burden of a secret that has only gotten heavier and more painful with each passing year. But when Rebecca begins receiving some strange anonymous text messages, she begins to realize that the monster who attacked her all those years ago is not dead after all. He's back, and this time, he wants to do more than just haunt her. He wants her dead.
You can visit the author's website at www.vincentzandri.com.
If you would like to book your next virtual book tour with us, click here!

Tags: Amanda Wolfe, book marketing, book promotion companies, book promotions, book publicity, book publicity companies, books, Bronwyn Storm, Cheryl Malandrinos, Darrell King, Denise Burroughs, Dr. Barbara Becker Holstein, Gary Starta, Joel M. Andre, John L. Betcher, Judi Moreo, K.D. Hays, K.M. Daughters, Kandy Siahaya, Kathi Macias, Kathryn Casey, Kimmie Thomas, Kristy Haile, M.M. Bennetts, Mary Maddox, Meg Weidman, Mike O'Mary, Monica Brinkman, Nancy Carti Lepri, Nicholas Oliva, Nicole Weaver, online book promotion, online book tours, online publicity, pamela samuels young, promote your books, Pump Up Your Book, Rolf Hitzer, sell your books, Shana Mahaffey, Shari Bookstaff, Shelly Frome, Sparkle the Cat, Stephanie Vlahov, Susan Wingate, Thomas White, Tim Slover, Vincent Zandri, virtual book tours, VS Grenier
Trackbacks
Leave a Trackback