Mother Goddess Speaks Online Book Tour July 2011
Authors on Tour
,
Featured
— By
Dorothy Thompson
on June 3, 2011 at 12:10 am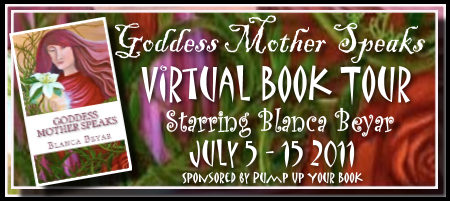 Join Blanca Beyar, author of the Mind/Body/Spirit book Mother Goddess Speaks as she virtually tours the blogosphere in July 2011 on her first tour with Pump Up Your Book!
About Blanca Beyar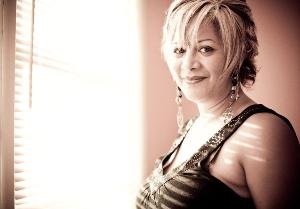 Blanca, also known as (Lavanya) wears many hats. She is a Doctor of Natural Health, a Reiki Master, Shaman, Spiritual Counselor and beloved Guru. Her purpose and passion in life is to assist humanity in raising their consciousness, to help them unveil their divine radiance and achieve spiritual and emotional wholeness. Blanca honors her calling for service through her healing work and also through her writing.
Her latest book, "The Goddess Speaks" is a sacred dictation that she received from the Mother Goddess that lovingly reaches out to humanity as only a Mother could. Each page is filled with inspiration, spiritual history and a promise for a brighter and wholesome tomorrow. This is a must read for all spiritual beings!
Blanca also produces and hosts her own cable television show, "Spiritual Teachings With Lavanya" where she offers insight and guidance on spiritual principles. She has authored four other self-help/spiritual books and maintains a private holistic practice in Staten Island, New York.
You can visit her website at SpiritAscend.com
About Goddess Mother Speaks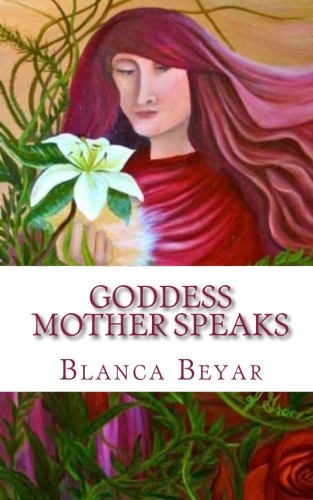 The Goddess Mother is speaking to us in a way she has never done so before!
The Omega aspect of the GodHead shares with us vital information about the changing times we are living in, the future creation, the Children of the Light, Sacred Relationships and so many other vital areas of our lives.
In this incredible and divine dialogue from the Goddess Mother, she reaches out to all the children of the world with a spark of hope, of healing and renewal.
In this epic time of change and transformation, our beloved Goddess provides vital insight, guidance and love that will assist each of us to heal our spirit and to become part of the collective whole that will lead the new ascension of earth!
Read an Excerpt
There is no denying that Earth has gone through many changes; primarily due to the condition in which this sacred "womb" has been treated and neglected. The Mother Earth has been punctured and injured through the ages as she has been severely neglected and abused with both external toxicity and energetic poison. Many eons ago, the children completely forgot that the Earth was a breathing and living vessel that was literally sustaining, supporting and nourishing every molecule of existence. Gone, became the days and rituals that many of the Ancient Ones sacredly offered to the Earth in gratitude for all of her love and blessings.
With time, there was no longer even a subtle recognition to all that the children had to be thankful for. As technology and the desire to expand external development grew, the Earth slowly became an experimental ground for many toxic energies and waste. The greatest violation occurred in the lack of reverence and nourishment that a once healthy Earth received from the many Ancient Ones and Shamans that has almost ceased to exist now. The consequences of these actions and neglect are now sorely being felt in the future of the Earth's atmosphere and core.
The Ancient Ones were precise when they predicted that in a time near, there would be great shifts and changes in the Cosmos and on Earth. These predictions have been known to the Ancient Ones for all eternity and the original blueprint of this shift was considered to be a "natural and normal" shift in the Galatia sense of the word. However, filled with wisdom and knowingness, the Ancient Ones also sensed that the predominating energies that would exist on Earth during the shift would surely engage with the natural course of events and would also have a monumental impact on Earth.
Still, true masters that they were, the Ancient Ones did not completely reveal all that they knew and for many today, this mystery is most intriguing as the masses are anxiously searching and waiting for the rest of the mysteries to be unveiled. What the Ancients Ones did not share—and what the little ones are waiting to discover regarding the approaching time of 2012, lays dormant and silently within each of you!
Mother Goddess Speaks Tour Schedule
Tuesday July 5th
Interview at Pump Up Your Book
Wednesday July 6th
Review at One Day at a Time
Thursday July 7th
Interview at Paperback Writer
Friday July 8th
Guest Post at The Story Behind the Book
Monday July 11th
Guest Post at Coffee and a Keyboard
Tuesday July 12th
Interview at The Writer's Life
Wednesday July 13th
Interview at The Examiner
Thursday July 14th
Interview at Divine Caroline
Friday July 15th
Book Panel interview at Literarily Speaking
Review at Eclectic, Eccentric Woman

Blanca Beyar's MOTHER GODDESS SPEAKS ONLINE BOOK TOUR JULY 2011 will officially begin July 5th and end July 15th. If you would like to host her on her tour, please contact Jaime at jmfictionscribe(at)yahoo.com.au. Thank you for your support!
Tags: author publicity, author tour, blanca beyar, blog tour, blog tours, body, book promotion, book promotion company, book promotion online, book promotions, book publicists, book publicity, book reviewers wanted, book tour, book tours, books for review, children of light, divine, goddess mother speaks, mind, mind body spirit, mother, mother goddess, Non-fiction, online book promotion, online book publicity, online book tour, online book tours, Pump Up Your Book, Pump Up Your Book Promotion, sacred relationships, spirit, spiritual, virtual author tour, virtual blog tour, virtual blog tours, virtual book tour, virtual book tours
Trackbacks
Leave a Trackback