It's Simple Virtual Book Publicity Tour November 2011
Authors on Tour
,
Featured
— By
Dorothy Thompson
on October 15, 2011 at 10:23 pm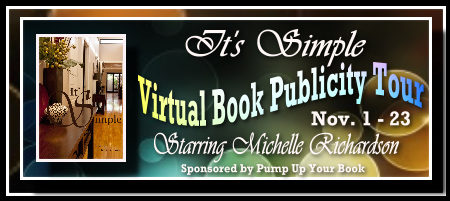 Join Michelle Richardson, author of the contemporary romance novel, It's Simple (iUniverse), as she virtually tours the blogosphere November 1 – 23 2011 on her first virtual book tour with Pump Up Your Book!
About Michelle Richardson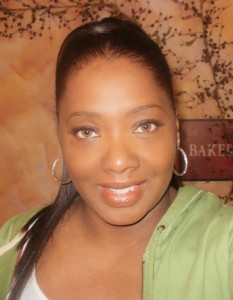 Michelle Richardson, born in Brooklyn, New York, now lives in Long Island with her husband, their two crazy kids and a prissy powder puff pomeranian named Madison. A wife, mother, daughter, sister, friend, writer, life coach and marketing director, the roles of her life provided the inspiration behind this work, but none more so than those of wife, mother, sister and friend. Richardson is currently writing the sequel to It's Simple.
Visit her online at www.michellerichardson.co or visit her at Twitter at http://www.twitter.com/#!/ItsSimpleMR or Facebook at http://www.facebook.com/ItsSimpleMR.
About It's Simple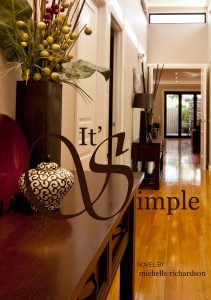 The general consensus is that relationships are easy to start but challenging to maintain. Although we may not think so, our choices ultimately determine the types of relationships we have. It's truly funny how after we've contributed to the chaotic state of the relationship, we hire therapists to fix us, to tell us it's not our fault when it typically is. The truth? Therapists don't fix us; they provide tools that guide us. Ultimately, we find the solutions ourselves and, for the most part, we really need to forget what we've heard. Relationships can be complicated, littered with challenges and that preventable thing called drama. Just ask Tia and Chase.
They met as teenagers. Upon graduation from college, things got complicated. Chase was drafted to the Los Angeles Lakers; Tia was offered a position in the Obama administration. Despite the geographical distance, Tia and Chase stayed together.
But how easy is it to make love last? It's simple-if we can be honest, forgiving, and patient with each other. Here's a unique look at a progressive couple and how their choices impact their journey; providing a truthful and sometimes painful look at real life scenarios and how two fiercely driven and stubborn lovers choose to handle them. Experience life from a different perspective.
Book Excerpt:
Shifting slightly, he placed a finger under her chin forcing her to make eye contact with him. What he saw in her eyes squeezed his heart. On the surface he saw and felt her pain. This trip had further strengthened their bond and neither one of them was looking forward to the day they would have to say goodbye. Leaning down, he kissed her lips. "We need to talk about this Tia."
Shaking her head and removing his hand from her face, she placed her head on his chest. "No, we don't. Not right now. We have time. You're not leaving for another three days." She placed her hand on his stomach and slowly stroked him.
"I know you don't want to talk about it now, but I don't want to talk about it later." Resting his head on hers, he let his words marinate before continuing. "I don't want this to loom over us for the next three days."
Getting somewhat frustrated with the situation, Tia sat up. "What do you want me to say, Chase? What do you want to me to do?"
"I want us to discuss how we're going to handle this." Chase said while taking her hands in his.
"How we're going to handle this?" Tia sighed heavily and glared at him, pulling her hands away. "The way we always do. We say goodbye and head back to our normal lives." She tried to get up from the sofa, but Chase pulled her back down.
"You're not going to walk away or try to turn this into an argument. We are going to discuss this like two grown ass adults," Chase said, raising his voice just a little so Tia understood she wouldn't be able to manipulate the conversation this time.
"Look," she started, closing her eyes, "I don't have the answer. I just don't." Opening her eyes, she tried to stand again, but Chase wouldn't let her.
"Tia, I don't have the answer either. But I'm sure we can come up with something together." Wrapping her in his arms he held her tightly, completely understanding the frustration brewing within her because he was experiencing it as well. The last thing he wanted was to waste their precious time squabbling over nonsense … petty stuff.
Giveaways, Contests & Prizes!
WIN THIS BEAUTIFUL BASKET!
Would you like to win this gorgeous basket with lots of goodies from Michelle Richardson???
On Friday, November 18, Michelle will be giving this beautiful basket away at the Pump Up Your Book Live! Chat / Book Giveaway Party! Contents include one signed copy of It's Simple, five (5) It's Simple bookmarks, one earthenware mug w/Tea for Life packets, one decorative votive candle holder and candle and one Live. Love. Laugh decorative box!
Participate in the chat and you could win!
Click here to find out more details!
* * *
It's Simple Thanksgiving Giveaway!
To celebrate the release of It's Simple, Michelle is having a contest!  Share your ideas for establishing and maintaining a fulling relationship, tell us if there is someone from your high school years you regret not developing a relationship with or what you would sacrifice to have a good, loving long-lasting relationship, you could win a "Live Love Laugh It's Simple Keepsake Box" with a host of delectable goodies inside!
To win, click on Michelle's It's Simple Facebook Fan Page here and leave your comment!  You can find out how to win by clicking here!  If you already aren't a fan, click "Like" at the top of the page to leave your comment.  Good luck!
* * *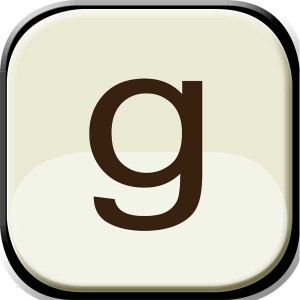 Enter to win a copy of It's Simple at Goodreads!
Contest closes November 19.
Click here to enter!

It's Simple Virtual Book Publicity Tour Schedule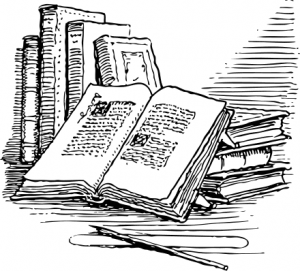 Tuesday, November 1
Book reviewed at The Write to Make a Living
Wednesday, November 2
Interviewed at Blogcritics
Thursday, November 3
Interviewed at The Hot Author Report
Friday, November 4
Book reviewed at Broken Teepee
Guest blogging at Literarily Speaking
Monday, November 7
Book reviewed at Everyday Is An Adventure
Tuesday, November 8
Book reviewed at Bless Their Hearts Mom
Wednesday, November 9
Book reviewed at A Cozy Readers Corner Reviews
Thursday, November 10
Guest blogging at Just Another Book Addict
Friday, November 11
Book reviewed at Just Another Book Addict (rescheduling due to death in family)
Monday, November 14
Guest blogging at Acting Balanced
Tuesday, November 15
Book review & book giveaway at Acting Balanced
Wednesday, November 16
Interviewed at Review From Here
Thursday, November 17
Book spotlighted at Literal Exposure
Friday, November 18
Book reviewed at Live to Read
Chat with Michelle at Pump Up Your Book Live! November Author Chat / Book Giveaway Party!
Monday, November 21
Book reviewed at Ohio Girl Talks
Tuesday, November 22
Book review & book giveaway at Colloquium
Wednesday, November 23
Interviewed at Pump Up Your Book

Michelle Richardson's IT'S SIMPLE VIRTUAL BOOK PUBLICITY TOUR will officially begin on November 1 and end on November 23 '11. Please contact Dorothy Thompson at thewriterslife(at)gmail.com if you are interested in hosting and/or reviewing her book. Thank you!
UPDATE: THIS TOUR IS NOW FULL.  THANKS TO ALL PARTICIPATING BOOK REVIEWERS & TOUR HOSTS FOR MAKING THIS POSSIBLE!


Tags: blog tours, book promotions, Brooklyn, contemporary romance, friendship, It's Simple, Long Island, love, love story, Michelle Richardson, New York, Obama administration, relationship book, relationships, self-help, virtual book tours
Trackbacks
Leave a Trackback