Nuclear Romance Virtual Book Publicity Tour February and March 2012
Authors on Tour
,
Featured
— By
Tracee Gleichner
on November 15, 2011 at 10:55 am
Join Abby Luby, author of the literal fiction novel, Nuclear Romance (CreateSpace), as she virtually tours the blogosphere February 6 -March 30 2012 on her first virtual book tour with Pump Up Your Book!
About Abby Luby
Abby Luby is a freelance journalist who, for over ten years, has covered nuclear power, particularly issues surrounding the Indian Point nuclear power plant in New York. Her articles have appeared in The New York Daily News, The Villager, The Westchester Guardian, The Real Deal, SolveClimateNews, The North County News and the Record Review. She also writes for the Poughkeepsie Journal, The Stamford Advocate/Greenwich Time, Valley Table Magazine, Roll Magazine, Hearst publications HealthyLivingCT, Living@HomeCT covering news, art, food and health. She teaches writing and literature at Marist College.
To find out more about Abby visit http://www.abbylu.com
To find out more about Nuclear Romance visit http://nuclearromance.wordpress.com
About Nuclear Romance
In Nuclear Romance, a debut novel by New York journalist and writer Abby Luby, the tragic death of a 7-year old girl – after swimming at a beach across from a nuclear power plant – sets off a chain of events that involve a sports journalist, an anti-nuclear activist, a grieving mother and her son.A young woman reporter falls prey to a callous plant executive whose job depends on keeping the multi-billion dollar nuclear corporation viable. Set in the US Northeast, the terrifying story that unravels the cause of the girl's death coincides with growing local anti-nuclear sentiment. The tension escalates after highly radioactive steam escapes from the plant, forcing a mass evacuation.
This novel grips readers' imaginations with the tension and fear that surround many of today's nuclear power plants, especially powerful in the aftermath ofJapan's recent and still unfolding nuclear disaster.


Nuclear Romance Virtual Book Publicity Tour Schedule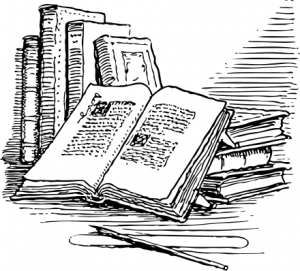 Monday, February 6
Book Reviewed at My Devotional Thoughts
Tuesday, February 7
Interviewed at Pump Up Your Book
Wednesday, February 8
Book Reviewed at Waiting on Sunday to Drown
Thursday, February 9
Interviewed at Broowaha
Friday, February 10
Interviewed at Divine Caroline
Monday, February 13
Guest Blogging at Cherry Mischievious
Tuesday, February 14
Interviewed at Blogcritics
Wednesday, February 15
Interviewed at Review From Here
Thursday, February 16
Interviewed at American Chronicle
Friday, February 17
Interviewed at Examiner
Monday, February 20
Interviewed at Literal Exposure
Tuesday, February 21
Guest Blogging at Allvoices
Thursday, February 23
Guest Blogging at Open Salon

Abby Luby's NUCLEAR ROMANCE VIRTUAL BOOK PUBLICITY TOUR will officially begin on February 6 and ends on March 30, 2012.  Please contact Tracee Gleichner at tgleichner(at)gmail.com if you are interested in hosting and/or reviewing his book. Thank you!
Tags: Abby Lubby, blog tour, book promotions, book publicity, fiction, journalism, nuclear, Nuclear Romance, online book promotion, Pump Up Your Book, romance, virtual book tour
Trackbacks
Leave a Trackback