The Cosby Kid Braxton A. Cosby at Pump Up Your Book Live! Chat Room January 3 2012
Featured
,
Pump Up Your Book Live! Chats
— By
Dorothy Thompson
on November 26, 2011 at 3:33 pm

Welcome to Pump Up Your Book Live!  We will be chatting with The Cosby Kid himself, Braxton A. Cosby on Wednesday, January 4!  Not only is he the nephew of the legendary Bill Cosby, he is also the author of the young adult science fiction novel, The Star-Crossed Saga: Protostar (Firefly Publishing & Ent,LLC)!  Braxton will take your questions starting at 8 p.m.  eastern in our Pump Up Your Book Live! Chat Room and will end at 9 p.m.
Click here to access chatroom!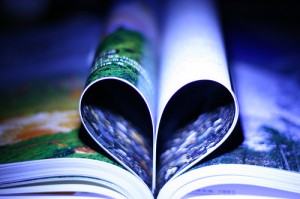 * 8 p.m. eastern * 7 p.m. Central * 6 p.m. Mountain * 5 p.m. Pacific *
To access the Pump Up Your Book Live! Chat Room, click the link above.
Enter your name.
Ignore the Password.
Hit Enter.
That's all there is to it!
Braxton will be giving away some really super prizes so please stop by on Wednesday evening, 8 p.m. eastern time on January 4 to talk to this talented and gifted author about his book, about life with the Crosby clan and whatever you'd like to ask him!
Braxton will be giving away an autographed picture of Bill Cosby and himself, plus an electronic copy of his latest book, The Star-Crossed Saga: Protostar!
About Braxton A. Cosby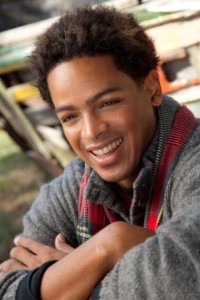 Braxton A. Cosby is a dreamer with a vision of continuously evolving and maximizing the untapped potential of the human spirit. Braxton received a lot of his inspiration from watching the accomplishments and exploits of his famous uncle, comedic legend Bill Cosby. A physical therapist by background, Braxton received his Bachelors, Masters, and Doctorate from the University of Miami. Braxton's fascination of science grew into an obsession of Sci-fi and on one unassuming Sunday, this self-proclaimed romantic decided to pursue a "calling" to create a new genre of writing; Sci-Fance- mixing science fiction and romance. Braxton lives in Georgia with his wife and two children. He believes that everyone should pursue joy that surpasses understanding and live each day as if it were the last.
His latest book is the young adult science fiction novel, The Star-Crossed Saga: Protostar.
You can visit his website at www.braxtonacosbygodson.com or connect with him on Twitter at www.twitter.com/cosbykid84 or Facebook at http://www.facebook.com/profile.php?id=100000215860223.
About The Star-Crossed Saga: Protostar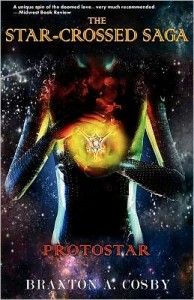 It Starts With Choice! What would you choose: love or irrefutable duty?
On the brink of Civil War, the Torrian Alliance continues with its mission to obliterate Star-children across the universe in order to suppress an intergalactic evil. Following the recommendations of his Council, King Gregorio Derry has agreed to send his only son on a mission to restore honor to his family. Bounty Hunter Prince William Derry has crossed thousands of light-years to planet Earth, in order to fulfill this age old prophetic practice. The quiet days of Madisonburg, Tennessee are officially over as Sydney Elaine now knows the full meaning of the phrase Be careful what you wish for when she is confronted by this strange visitor. As an unforeseeable event delays his assassination, William decides to study his target more closely and begins to form a connection with Sydney that challenges his inner being. But this conflict is the least of his problems, as a conspiracy back on his home planet Fabricius threatens the lives of those he loves and his father s royal legacy. Along with that, he must unravel a hidden menace here on Earth that seeks to secure a vested interest that threatens both his and Sydney s safety. Will William be able to complete his mission or will he choose love, sacrificing everything he stands for?
Tags: author chats, Bill Cosby family, Bill Cosby nephew, blog tour, book publicity, Braxton A. Cosby, Pump Up Your Book, The Cosby Kid, The Star-Crossed Saga Protostar, virtual book tour, young adult fantasy
Trackbacks
Leave a Trackback