Love and Genius: Book Two of the Moore Family Series Virtual Book Tour July, 2012
Authors on Tour
— By
Becky Camarena
on May 25, 2012 at 11:17 pm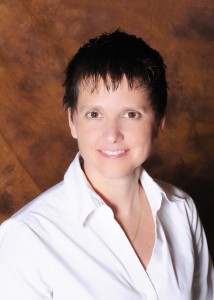 Join Sara Kay Jordan, author of her general fiction romance and family, Love and Genius: Book Two of the Moore Family Series as she virtually tours the blogosphere on her first virtual book tour with Pump Up Your Book.
About Sara Kay Jordan
Sara Kay Jordan holds a BA in English, and is a lifelong daydreamer, a combination that prepared her in equal measure to pursue her dream to be a writer. Her first novel, Snatching Genius, was released in 2011 to warm praise. Her family includes two grown children and one cranky old dog. Sara lives in Springfield, MO.
Follow her online at sarakayjordan.com and on Twitter @sarakayjordan
Book Information
ISBN: 9781620958421
Genre: General Fiction (Romance/Family)
Publisher: Book Baby
Publication Date: 5/1/12
# of Pages: 250
Link to book on Amazon (or where it is sold):
Amazon: http://amzn.to/JYgJte
iBooks: http://bit.ly/KYj872
About Love and Genius: Book Two of the Moore Family Series
The Moore family is a unique group, full of special talent, blinding intelligence, and a love so strong they can survive every challenge, no matter how dangerous. But, how did they get there? Take a look back and see how it all began. This is the love story of Kathryn and Joe, their first steps toward the incredible family they build together.
Dr. Kathryn Archer is a brilliant woman and a well-respected scientist. She is also beautiful, strong and painfully isolated from the world around her. A dark past has taught her to guard her heart and it is a lesson she learned too soon and far too well.
Major Joe Moore is a handsome man, a soldier at the top of the army's most elite group. As a single father, Joe is dedicated to his son and his career and he has put the pain and loss of his past behind him.
When Joe is charged with solving a military mystery he seeks out Kathryn's expertise to help guide him. Their sparks fly immediately and it's soon more than one puzzle they are trying to solve. Can they find the answers they are charged to seek when all they can feel is the heat building between them?
This is the story of their beginning. Their first, heady, romantic, steps toward the incredible family they create together. A love story as remarkable as the family they become.

Sara Kay Jordan will be on virtual book tour July 2 – 27, 2012. Contact Rebecca at Rebecca.camarena@yahoo.com is you would like to have this author at your blog with a guest post, interview or book review.
Love and Genius: Book Two of the Moore Family Series Virtual Book Tour Schedule
Tour Schedule
July 2
Chapter Excerpt at BlueBell Books
July 3
Interviewed at As The Pages Turn
July 6
Spotlight at Paperback Writer
July 9
Reviewed at Books, Books, and More Books
July 10
Interviewed at Book Marketing Buzz
July 12
Guest Posting at Writing Daze
July 13
Book Review at My Devotional Thoughts
July 16
Chapter Excerpt at Kitty Crochet WV
July 18
Giveaway at Mary's Cup of Tea
Guest Post at The Bookish Dame
July 19
Guest Post at Maureen's Musings
July 24
Book Spotlighted at Celtic Lady's Reviews
Tags: general fiction, Love and Genius, Love and Genius Book Tour, online promotion, Pump Up Your Book, romance, Sara Kay Jordan, The Moore Family Series, virtual author tour, virtual book tour
Trackbacks
Leave a Trackback