Posts Tagged 'baby boomers'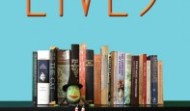 Barbara Ardinger, Ph.D. (www.barbaraardinger.com), is the author of Secret Lives, a new novel about crones and other magical folks, and Pagan Every Day, a unique daybook of daily meditations. Her earlier books include Goddess Meditations, Finding New Goddesses (a parody of goddess encyclopedias), and...
October 19th, 2011 |
Author Interviews
|
Read More
Join Barbara Ardinger, author of the pagan fiction and Goddess spirituality Secret Lives, as she virtually tours the blogosphere in October, 2011 and February, 2012 on her first virtual book tour with Pump Up Your Book. About Barbara Ardinger Barbara Ardinger is the author of seven books: Pagan Every...
September 25th, 2011 |
Authors on Tour
|
Read More