The Luckless Prince Virtual Book Tour July 2011
Authors on Tour
,
Featured
— By
Dorothy Thompson
on June 28, 2011 at 8:51 am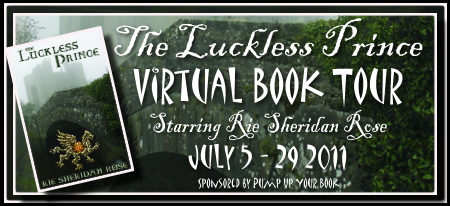 Join Rie Sheridan Rose, author of the epic quest fantasy novel, The Luckless Prince (Zumaya Otherworlds), as she virtually tours the blogosphere July 5 – 29 2011 on her first virtual book tour with Pump Up Your Book!
About Rie Sheridan Rose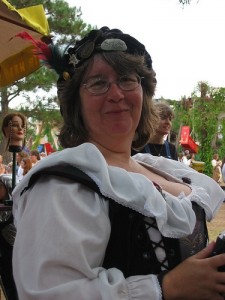 Rie Sheridan Rose has been writing professionally for the last ten years or so — though she has just added the "Rose" on the end. After putting up with her for the last eight years, she figured her husband deserved the recognition. Prior to last year, her work appeared under "Rie Sheridan."
In that decade, she has published 4 novels, 1 short story collection, 2 chapbooks of collected stories, and five poetry collections as well as contributing to several anthologies.
Her stories have also been published in The Eternal Night, ShadowKeep and Verge ezines, as well as the EOTU and Planet Relish websites.
Her poetry appeared in the print magazines Mythic Circle, Dreams of Decadence, and Abandoned Towers as well as the Electric Wine and Tapestry ezines.
The Half-Price Books 1999 "Say Good-Night to Illiteracy" Anthology contained her children's story "Bedtime for Benny".
Both her short story anthology RieVisions and poetry collection Dancing on the Edge were finalists in the 2003 EPPIE awards. Poetry collection Straying from the Path and Young Adult novel The Right Hand of Velachaz were finalists in the 2004 EPPIE awards.
Her most popular stories to date are the Adventures of Bruce and Roxanne, humorous horror shorts several of which have been collected into two print chapbooks by Yard Dog Press.
She has also written the lyrics to several songs for Marc Gunn. Their "Don't Go Drinking With Hobbits" CD is due out in August.
Her latest book is The Luckless Prince, published by Zumaya Otherworlds.
Rie lives in Texas with her husband Newell and several cats, all spoiled rotten.
You can visit her website at www.riewriter.com.
Connect with Rie at Facebook at http://www.facebook.com/riesheridanrose.
About The Luckless Prince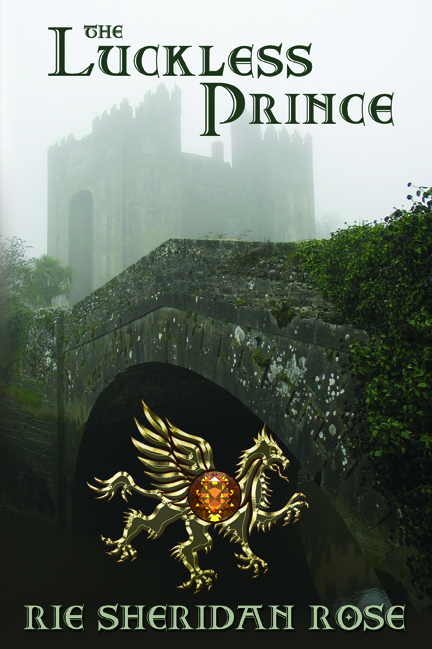 The Luckless Prince is an epic quest fantasy. Prince Roland and his squire, Stefan, journey
downriver to negotiate a fur deal for his father. But the seemingly innocuous mission becomes
a nightmare as the raft is attacked by a band of raiders. And their troubles are only beginning.
As Roland tries to return home and reassure his father of his safety, he finds himself taken
prisoner by the mysterious elves of legend. And, in the end, only by forming an uneasy alliance
can their common enemy be defeated.
Read the Excerpt!
"Haul in that line. Look alive, look alive!"
"Watch the stern!"
"Shove off there."
The bustling dock rang with shouted commands in the crystalline
dawn, ordered chaos reigning as men and boys swarmed the wharf.
The reds and blues of the king's uniformed sailors contrasted with
the gaudy silks of the privateers and the sturdy serge of the rafters
and merchantmen. The acrid tang of boiling pitch mingled with the
odors of fish and river decay while a haze of smoke drifted lazily
from cauldrons set over fire pits along the riverbank. Bright flames
crackled in the still air, and each pit they passed radiated a pocket of
warmth in the chill morning.
Stefan wrinkled his nose, threading his way in Roland's wake
through the press of workmen.
"Look at it all, Stefan! Have you ever seen the docks so busy?"
"No, my lord," he replied, a trifle short of breath as he
concentrated on keeping up with the excited prince.
Roland wove through the jostling crowd of dockworkers, sailors
and the occasional rare passenger. "And today we are part of the
reason it is so busy!"
Stefan nodded, shifting the luggage to a more comfortable
position. He carried one of Roland's bags slung over his shoulder in
addition to his own, and his precious lute knocked against his back.
"Hurry, Stefan. They wait for us." …He broke into an impetuous run then
skidded to an abrupt halt, waiting for his companion.
"I shouldn't have…I'm sorry. I got so excited I forgot for a
moment," he muttered when Stefan limped to his side.
The squire grinned up at his prince. "Do not concern yourself,
Lord Roland. You have every right to your excitement. Go on. I will
catch up with you."
"Are you sure?" The prince's glance darted to the craft then back.
"Go on!"
Stefan shooed him in the direction of the raft. Roland nodded
thanks and raced onward.
Stefan watched him sprint off and bit his lip with a touch of
envy. Once, he, too, could run like the wind, but those days belonged
to the past.
Shaking his head to dismiss what he could not change, he
resettled the lute and followed his master, left leg dragging behind
him with each step. Although he had regained more control over the
limb than anyone had expected, it still proved untrustworthy under
stress.
By the time he reached the raft, Roland was deep in consultation
with Captain Jarome….
"Cast off!"
The cry echoed the length of the raft as the traders moved to
obey. The raft began to slip with majestic dignity down the broad
expanse of the river. As the current took them, and the craft began
to gather some speed, they passed Crown Keep castle. Stefan felt a
thrill race through him as the pale towers dwindled slowly behind
them.

The Luckless Prince Virtual Book Tour Schedule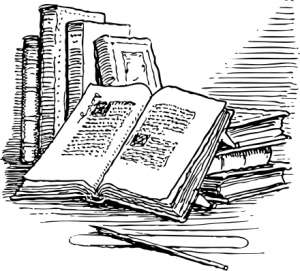 Tuesday, July 5
Interviewed at Review From Here
"For readers, I would say expand your comfort zone. Choice something in a genre you've never read before now and then. You might find a new passion. Explore the world vicariously. Don't always read the same type of books. Try a foreign writer now and then. Books give you wings — unfurl them."
Wednesday, July 6
Interviewed at Beyond the Books
"It isn't a job for the faint of heart."
Thursday, July 7
Guest blogging at Literarily Speaking
"It is commonly said that when you submit something to an agent or editor, they will read the first little bit — sometimes as little as three or four paragraphs — and if you don't grab their attention, or at least pique it, they throw it onto the reject pile. Sometimes you get lucky, and they'll give you a bit more of a chance…but they are incredibly busy people, and it is to your advantage to grab them as soon as you can."
Monday, July 11
Guest blogging at Literal Exposure
"One of the myriad lessons I learned from Professor Tolkein's Lord of the Rings was that elves spoke their own language when they didn't want the humans/halflings to understand them. And it sounded cool. So, when I set out to write the elves in The Luckless Prince with a serious eye toward eventual publication, I wanted my elves to have their own language too…."
Friday, July 15
Guest participant at Literarily Speaking's July Book Panel
"I think many factors have led to the demise of the Book Store we used to know.  The economy is hard on everyone, and disposable income took a hit.  That's undeniable. "

Wednesday, July 20
Interviewed at Pump Up Your Book
"I think the underlying message is grow from experiences. If you stay the same, and don't learn as you go through life, you will never reach your full potential."
Thursday, July 21
Guest blogging at The Book Bin
"For any aspiring authors out there, my first piece of advice is the same as you will hear time and again from published writers: Write."
Monday, July 25
Interviewed at Book Marketing Buzz
Tuesday, July 26
Book reviewed at Family Literacy and You
Interviewed at Examiner
Wednesday, July 27
Book reviewed at Between the Pages
Guest blogging at The Story Behind the Book
Thursday, July 28
Guest blogging at As the Pages Turn
Book reviewed at A Word's Worth
Interviewed at Paperback Writer
Friday, July 29
Chat at Pump Up Your Book Live! Chat & Book Giveaway Party (link announced soon)

Rie Sheridan Rose's THE LUCKLESS PRINCE VIRTUAL BOOK TOUR '10 will officially begin on July 5 and end on July 29 '11. Please contact Dorothy Thompson at thewriterslife(at)gmail.com if you are interested in hosting and/or reviewing her book or click here to use the form. Thank you!
If you would like to book your own virtual book tour with us, click here to find out how!

Tags: authors, blog tour, book publicity, book tour, books, epic, epic quest fantasy, epic quest fantasy author, fantasy, online book promotion, online book publicity, online book tour, Pump Up Your Book, quest, Rie Sheridan Rose, The Luckless Prince, virtual blog tours, virtual book tours, Zumaya Otherworlds
Trackbacks
Leave a Trackback