Pump Up Your Book Presents A Christmas Kindness Book Blast – $25 Amazon GC + Free Books
Book Blasts
,
Featured
— By
Cheryl Malandrinos
on December 13, 2012 at 4:06 pm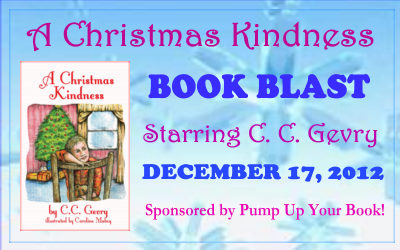 Join C.C. Gevry, author of the children's book, A Christmas Kindness, as she tours the blogosphere December 17th on her first Book Blast with Pump Up Your Book!  Cheryl will be giving away a $25 Amazon GC, one autographed copy of A Christmas Kindness (as soon as available), and one autographed copy of Little Shepherd.  To enter, fill out the Rafflecopter form below starting on December 17th. Good luck!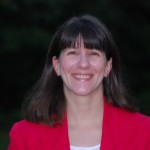 About C.C. Gevry
Cheryl Malandrinos, writing as C. C. Gevry, is a children's author and editor. She is a member of SCBWI. A Christmas Kindness is her first book with 4RV Publishing. Visit her online at http://ccgevry.com.
Follow Cheryl on Facebook at: https://www.facebook.com/#!/profile.php?id=100003698189011
Follow her on Twitter at: https://twitter.com/CCGevry

About A Christmas Kindness
Eight-year-old Robert is eager to share his wish list with Santa at the mall on Christmas Eve. When he meets Glenn, who has only one request for Santa, Robert is confused over what he should do. Can he cast aside what he wants and ask Santa to bring his new friend a special gift?
~ ~ ~ $25 AMAZON GIFT CARD + 1 COPY OF A CHRISTMAS KINDNESS +
1 COPY OF LITTLE SHEPHERD ~ ~ ~
Pump Up Your Book and C. C. Gevry are teaming up to give you a chance to win some fabulous prizes!
Here's how it works:
Each person will enter this giveaway by liking, following, subscribing and tweeting about this giveaway through the Rafflecopter form placed on blogs throughout the tour. If your blog isn't set up to accept the form, we offer another way for you to participate by having people comment on your blog then directing them to where they can fill out the form to gain more entries.
This promotion will run from December 17th – December 21st. The winner will be chosen randomly by Rafflecopter, contacted by email, and announced on December 24th.
Each blogger who participates is eligible to enter and win.
Visit each blog stop below to gain more entries as the Rafflecopter widget will be placed on each blog for the duration of the tour.
What a great way to not only win these fabulous prizes, but to gain followers and comments too! Good luck everyone!

A Christmas Kindness Book Blast Schedule
Monday, December 17th
The Children's and Teens' Book Connection
Tuesday, December 18th
Thursday, December 20th

Tags: A Christmas Kindness, Book Blast, Book Blasts, book promotion online, book promotions, book publicity, C. C. Gevry, Children's Books, Christmas fiction, online book promotion, Pump Up Your Book, seasonal fiction, win Amazon Gift Card
Trackbacks
Leave a Trackback