Pump Up Chats with Historical Novelist Leonora Pruner
Author Interviews
,
Featured
— By
Cheryl Malandrinos
on August 22, 2010 at 10:01 pm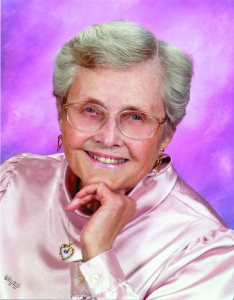 Leonora Pruner (nee Borge) was born in Dubuque, Iowa, then moved with her parents to her grandparents' home in Pasadena, California during the Second World War.  She graduated from Westmont College in 1953 and earned an MBA from Pepperdine University in 1981.  Writing was an interest since Junior High School and became a serious occupation as her children grew.  What began as a bit of research evolved into an exotic decade of living in Maldives, the middle of the Indian Ocean, with a Maldivian family, and teaching school there.  Her son and daughter have given her 13 grandchildren and 5 great-grandchildren.  Currently she lives with her daughter's family in California.
You can find out more about Leonora's latest release, Close to His Heart, at http://nordskogpublishing.com/book-close-to-his-heart.shtml

Thank you for this interview, Leonora.  Do you remember writing stories as a child or did the writing bug come later?  Do you remember your first published piece?
I began while attending Junior High.  A friend with whom I had played paper dolls in Iowa exchanged letters with me continuing the story we had begun.  Writing became an enjoyable thing to do after school on my grandfather's very old typewriter.   Years later, my first published piece was a short story in a men's magazine about a woman in a hospital waiting room when the surgeon comes to tell her that her husband did not survive the surgery.
What do you consider as the most frustrating side of becoming a published author and what has been the most rewarding?
The most difficult has been finding a publisher to print my "deathless prose."  The most rewarding is hearing someone say they liked the book and understood one or more of the themes – meaning I actually communicated!
Are you married or single and how do you combine the writing life with home life?  Do you have support?
Single.  I am not as faithful in guarding my writing time as I was several years ago.  Right now I have more good intentions than actual writing time.  I do not have any support other than appreciation from friends and family.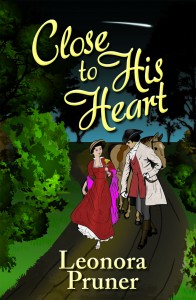 What do you like to do for fun when you're not writing?  Where do you like to vacation?  Can you tell us briefly about this?
I enjoy playing flute in the San Luis Obispo County band.  We rehearse weekly all year and play for many different local events.  The music is easy listening, bringing pleasure to those who hear us.
If you could be anywhere in the world for one hour right now, where would that place be and why?
Maldives.  It is always a joy to visit the family lived with there for 10 years.
Who is your biggest fan?
A good woman friend who enthusiastically promotes my work.
Where's your favorite place to write at home?
In my room.  It is the only place I have.
Do you have any pets?
No.
Now I've got a fun question for you. You have a chance to appear on the hit talent show for authors, American Book Idol, with judges Simon Cowell, Randy Jackson, Kara Dioguardi and the newest addition, Ellen DeGeneres, to determine whether your book will make it to Hollywood and become a big screenplay where you'd make millions of dollars.  What would impress them more – your book cover, an excerpt or your author photo – and why?
An excerpt from the book because they might see it as relevant and challenging to people today and to them.
I understand that you are touring with Pump Up Your Book Promotion in August via a virtual book tour.  Can you tell us all why you chose a virtual book tour to promote your book online?
It is a means of communicating with many more potential readers than I could reach in person.
Thank you for this interview, Leonora. Good luck on your virtual book tour!
Thank you for this opportunity. Those who would like to purchase Close to His Heart can do so at Amazon.com.
Tags: author tour, blog tour, blog tours, book blog tour, book promotion online, book publicity, book tour, book tours, Close to His Heart, historical fiction, historical romance, Leonora Pruner, online book promotion, Pump Up Your Book, Pump Up Your Book Promotion, virtual blog tour, virtual blog tours, virtual book tour, virtual book tours
Trackbacks
Leave a Trackback