Joshua Graham in Suspense Magazine
book news
,
Featured
,
What's New?
— By
Dorothy Thompson
on September 2, 2010 at 3:12 pm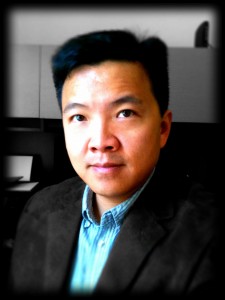 We have great news!  Joshua Graham, author of the suspense thriller, Beyond Justice, and who will be touring with us in September and October is appearing in Suspense Magazine!
THE DESCENT INTO HELL IS NOT ALWAYS VERTICAL…
Sam Hudson, a reputable San Diego attorney, learns this when the authorities wrongfully convict him of the brutal rape and murder of his wife and daughter, and sends him to death row. There he awaits execution by lethal injection.
If he survives that long.
In prison, Sam fights for his life while his attorney works frantically on his appeal. It is then that he embraces the faith of his departed wife and begins to manifest supernatural abilities. Abilities which help him save lives– his own, those of his unlikely allies–and uncover the true killer's identity, unlocking the door to his exoneration.
Now a free man, Sam's newfound faith confronts him with the most insurmountable challenge yet. A challenge beyond vengeance, beyond rage, beyond anything Sam believes himself capable of: to forgive the very man who murdered his family, according to his faith. But this endeavor reveals darker secrets than either Sam or the killer could ever have imagined. Secrets that hurtle them into a fateful collision course.
BEYOND JUSTICE, a tale of loss, redemption, and the power of faith.
Beyond Justice is now available in Trade Paperback through Amazon.com as well as Barnes and Noble.  It's available at the Kindle store for $2.99 for a limited time, and can be purchased for other ebook readers at Smashwords, and is now available for the iPad and iPhone at the Apple iBooks store.
Suspense Magazine 9-2010 Joshua Graham
Excerpt reprinted with permission.
Get a copy of Suspense Magazine at www.suspensemagazine.com
Tags: Beyond Justice, blog tour, book publicity, book tour, Dawn Treader Press, death penalty, death row, John Grisham, Joshua Graham, legal thriller, loss, murder, power of faith, promote your book, Pump Up Your Book, rape, redemption, sell your book, Stephen King, supernatural abilities, suspense, thriller, virtual author tour, virtual blog tour, virtual book tour
Trackbacks
Leave a Trackback