Pump Up Your Book's September 2010 Authors on Virtual Book Tour – Day 8
Featured
,
What's New?
— By
Becky Camarena
on September 16, 2010 at 9:31 am
Welcome to Day Eight of Pump Up Your Book's September 2010 Authors on Virtual Book Tour! Follow along as these talented authors travel the blogosphere all month long to talk about their books, their lives and their future projects. Leave a comment at their blog stops and you could win a FREE virtual book tour if you're a published author with a recent release or a $50 Amazon gift certificate if you are not published. So, pick your favorites, follow their tours, and make sure you leave them a note to tell them you stopped by!
________________________________________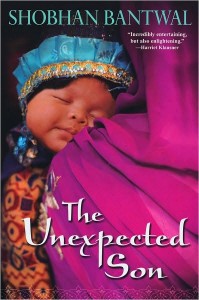 Shobhan Bantwal, author of the women's fiction book, The Unexpected Son, will be visiting Chick with Books! What happens when a woman who's realized her dreams wakes up to a shocking truth? A mysterious letter turns Vinita Patil's contented American life upside down. It tells an impossible story: she has a grown son in India, a child she was told was stillborn 30 years ago. Now his life may depend on her. Revealing her secret past to her arranged-marriage husband could mean losing him forever. Nonetheless Vinita is compelled to return to her battle-scarred town in India to meet her hitherto unknown son—perhaps even save his life—and pray for the faith of the family she leaves behind.
You can visit her website at www.shobhanbantwal.com.
___________________________________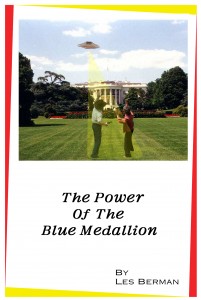 Les Berman, author of the YA science fiction fantasty action thriller, Power of the Blue Medallion, will be visiting (no stop today)! The Power of the Blue Medallion follows the wild adventures of three charismatic young aliens from the distant planet Hebutar, and their companion on Earth. Zytor, the son of the ruler of Hebutar, is determined to stop a group of terrorists from causing chaos in the United States. Against his father's wishes, Zytor traves to Earth and meets a young girl, Tandy, whose father was killed by terrorists. Zytor's sister Phelena, a Captain in the Hebutarian Military and a fellow soldier, are dispatched by her father to bring Zytor back to Hebutar before he mingles into the affairs of Planet Earth. While tracking down terrorists, Zytor gets his medallion stolen (a powerful weapon), forcing him to team up with his sister and devise plans to retrieve the medallion, and help authorities stop the evil terrorists from executing a terrible attack in Washington D.C. At the end of each chapter are mathematical problems related to the story. Fifty problems to assist students for the High School Exit Exam are also included at the end of the novel with step-by-step solutions.
You can find out more about Les Berman at www.novelwithmath.com
________________________________________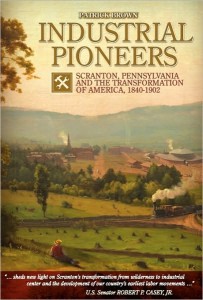 Patrick Brown, author of the economic history book, Industrial Pioneers: Scranton, Pennysylvania and the Transformation of America, 1840 – 1902, will be visiting The Hot Author Report! During the nineteenth century, Scranton was the face of innovation, immigration, industrialization, and a rising America. Scranton was "the electric city" when electricity was the most exciting invention in the world, and a hub of technology and innovation—between 1840 and 1902, the city of Scranton changed from a lazy backwoods community to a modern industrial society with 100,000 residents. During this time, Scranton's citizens desperately tried to adapt their thinking to keep up with the overwhelming changes around them, and in the process forged the world views that would define the twentieth century. As globalization, technology and immigration transform the United States today, this book revisits how the people the forefront of the industrial revolution moved from chaos to a new order, and how they found meaning within a rapidly changing world. This book's investigation of the history of Scranton allows the reader to witness the development of the distinct and interrelated ideologies that defined industrial America.
You can visit Patrick's website at www.industrialpioneers.com.
_________________________________________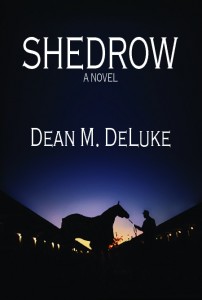 Dean DeLuke, author of the thriller novel, Shedrow, will be visiting Working Writers! In Lexington Kentucky, on the magnificent, perfectly manicured Midway Farm, a young multimillion dollar thoroughbred stallion dies mysteriously in the early morning hours. While the autopsy report initially points to the Equine Herpes Virus, something about that report doesn't mesh for associate veterinarian Dr. Steven Highet. When the vet begins to dig deeper, aided by an eager young pre-veterinary student working for the summer at Midway, Highet finds his own life and the lives of others suddenly endangered. Even more endangered is Dr. Anthony Gianni, the prominent Manhattan surgeon who became involved in a racing partnership as a diversion from a thriving surgical practice and an ailing marriage. Now he is unexpectedly thrust into a brush with organized crime that will threaten to destroy his professional career. Chester Pawlak is principal owner of the deceased stallion, and because of his checkered past, he also becomes one of the key suspects in the cryptic death of his prized horse. From rolling pastures in Lexington, KY to darkened alleyways in Newark, NJ, from Manhattan's posh '21′ Club to a peculiar and mysterious landfill in Eastern Kentucky, and from Saratoga Springs, NY to the tiny island of St. Lucia, Shedrow portrays a collision of characters from many divergent worlds. High society and the racing elite, medical and veterinary specialists, mob figures, and Kentucky hill folk become entangled in this unique twist on the medical thriller.
You can visit Dean's website at www.shedrow1.com.
____________________________________________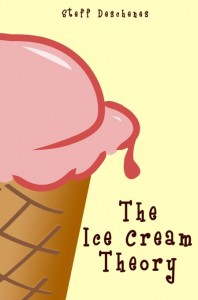 Steff Deschenes, author of the self-help book, The Ice Cream Theory, will be visiting Blogging Authors! The Ice Cream Theory is ice-cream guru Steff Deschenes's charming exploration of the parallels between human personalities and ice-cream flavors, a tongue-in-cheek celebration of the variety inherent in a well-lived life. The Theory was hatched when Deschenes was trying to make sense of her first heartbreak. In the midst of that grief, she realized that, in the same way humans have ice-cream preferences, humans have people preferences. Like ice cream flavors, social preferences shift based on age, experience, even mood. There are exotic flavors that one craves when feeling daring, comforting flavors to fall back on, flavors long-enjoyed that eventually wear out their welcome, and those unique flavors that require an acquired taste. Like people, no ice cream flavor is perfect every single time . . . and it is in this realization that the crux of Deschenes's theory lies. Deschenes neatly brings together anecdotes from her own adventures with broader-reaching social commentary to help others recognize the wisdom and joy inherent in a beloved dessert. With its cheeky self-help slant, The Ice Cream Theory is an endearing and light-hearted addition to any bookshelf. It's a must read for anyone bruised by life's tough lessons and in need of a cheerful pick me up!
You can visit her website at www.steffdeschenes.com or www.theicecreamtheory.com.
_________________________________________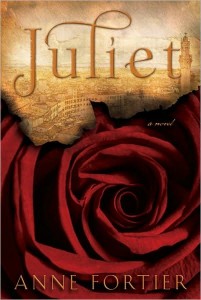 Anne Fortier, author of the historical fiction Juliet,will be visiting Life in Review and The Bookish Type! When Julie Jacobs inherits a key to a safety-deposit box in Siena, Italy, she is told it will lead her to an old family treasure. Soon she is launched on a winding and perilous journey into the history of her ancestor Giulietta, whose legendary love for a young man named Romeo rocked the foundations of medieval Siena. As Julie crosses paths with the descendants of the families involved in Shakespeare's unforgettable blood feud, she begins to realize that the notorious curse—"A plague on both your houses!"—is still at work, and that she is the next target. It seems that the only one who can save Julie from her fate is Romeo—but where is he?

Visit her website at www.julietbook. com
________________________________________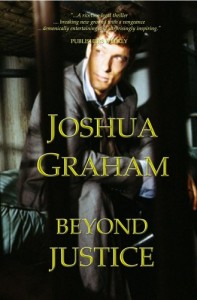 Joshua Graham, author of the thriller, Beyond Justice, will be visiting As The Pages Turn! THE ROAD TO HELL IS NOT ALWAYS VERTICAL. Sam Hudson, a reputable San Diego attorney, learns this when the authorities wrongfully convict him of the brutal rape and murder of his wife and daughter, and sends him to death row. There he awaits execution by lethal injection. If he survives that long. In prison, Sam fights for his life while his attorney works frantically on his appeal. It is then that he embraces the faith of his departed wife and begins to manifest supernatural abilities. Abilities which help him save lives– his own, those of his unlikely allies–and uncover the true killer's identity, unlocking the door to his exoneration. Now a free man, Sam's newfound faith confronts him with the most insurmountable challenge yet. A challenge beyond vengeance, beyond rage, beyond anything Sam believes himself capable of: to forgive the very man who murdered his family, according to his faith. But this endeavor reveals darker secrets than either Sam or the killer could ever have imagined. Secrets that hurtle them into a fateful collision course. BEYOND JUSTICE, a tale of loss, redemption, and the power of faith.
You can visit his website at www.joshua-graham.com.
__________________________________________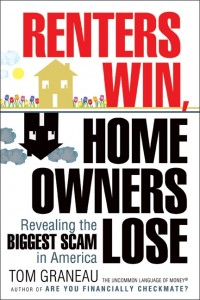 Tom Graneau, author of Renters Win, Home Owners Lose: Revealing the Biggest Scam in America, will be visiting Review from Here! Tom Graneau, a financial management coach, pinpoints owning a home as the black hole for the American dollar. This timely masterpiece exposes the biggest shakedown in consumer spending—home ownership. Driven by the American dream of grandeur and prosperity, buyers purchase their homes as "smart investments" when in actuality, the best they can hope to get is zero percent return. More commonly, owners lose an enormous amount of money on the deal, driving themselves even deeper into debt as they pour their hard-earned income in mortgage payments and maintenance costs. In Renters Win, Home Owners Lose, author Tom Graneau prudently shows readers how to avoid getting trapped in the biggest scam in the country, endorsed by national and local governments and the housing and mortgage industries. Tables, graphs, and various statistics are prominently laced throughout the book to expound the obvious, tangible advantages that renters have over anyone preparing to buy a home. For those already owning a home—fear not. Graneau concludes by outlining winning strategies and solutions to make their experience a little more agreeable. Renters Win, Home Owners Lose is a perfect eye-opener for renters, first-time home buyers, and those who plan to upgrade to a second or third home
You can visit the author's website at http://renters-win.com/.
________________________________________
Judge Glenda Hatchett, author of the self-help book, Dare to Take Charge: How to Live Your Life on Purpose will be visiting The Writer's Life! For nearly ten years, Judge Glenda Hatchett has delighted TV audiences with a brand of justice that turns the everyday into something eminently watchable. Her message can be distilled into the following two words: Dare Yourself. Whatever obstacles or fears one faces, Judge Hatchett's prescription implores readers to write their own story in this life. With care and conviction, Judge Hatchett uses real life stories from the courtroom and her personal life to counsel readers. Shows them how to find their true purpose and gifts, to be real about their reality and its potential outside of challenging circumstances, and to always be true to themselves. Interactive as well as inspirational, DARE TO TAKE CHARGE challenges the reader to ask self-reflective questions that lead to moments of self-discovery and a defined pathway to healing. Daring her audience to study the positive with the same interest and intensity that they study the negative, Judge Hatchett uncovers the potential for grace and success in lives that are now punctuated with despair and unfaithfulness.
You can visit her website at www.glendahatchett.com.
_______________________________________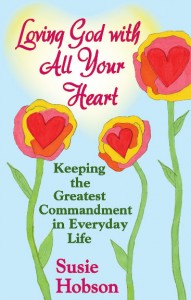 Susie Hobson author of the Christian living book, Loving God with All Your Heart: Keeping the Greatest Commandment in Everyday Life, will be stopping off at 4 The Love of Books!
Loving God with All Your Heart speaks to the deepest, albeit most misunderstood longing of the human heart: the desire to be in an intimate relationship with the Almighty.
Find our more at http://nordskogpubl ishing.com/ book-loving- god-with- all-your- heart.shtml
________________________________________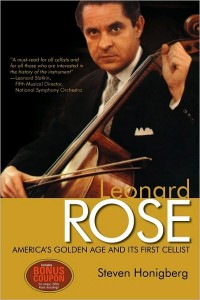 Steven Honigberg, author of the biography, Leonard Rose: America's Golden Age and Its First Cellist, will be visiting Literarily Speaking! Leonard Rose (1918 – 1984) the great American cellist, was considered one of the most important teachers and musicians of the twentieth century. Author Steven Honigberg, who studied at The Juilliard School from 1979 to 1984 in Leonard Rose's final class, examines the multifaceted American artist and the classical music context dominating Rose's twentieth century. This eagerly awaited biography portrays a complex individual during a period of tremendous individualism. Honigberg explores his sympathetic nature, his unyielding devotion to the cello, and, inevitably, his failings. Throughout, the reader sees Rose among the countless musical figures he affected as well as those who affected him.
Visit him online at http://www.beckhamhouse.com/title_leonard.html.
_________________________________________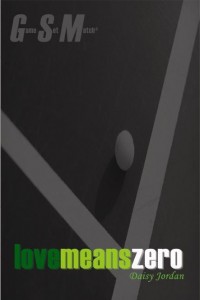 Daisy Jordan, author of the fiction/sports book, Love Means Zero, will be visiting Life in the First Draft! A chance encounter in a Rome hotel, two tremendously damaging photographs, and Hilton Joliet's life is instantly altered. Previously working a dead-end job as an assistant in a portrait studio, she is now a freelance photographer for Game Set Match magazine, "the Us Weekly of tennis," as she calls it. Thrown rapidly into a jet-setting life of world-class tennis, the best seats at the best matches, and trailing the hottest young tennis stars and their model and actress girlfriends, Hilton, a former tennis player herself, can't imagine a more fun job or a better way to jump-start her career while her boyfriend Luke finishes law school. As Hilton spends more and more time away from home, grows closer and closer to Tanner Bruin—the world-ranked No. 3 player on whom she's always had a huge crush—and becomes more and more hated by Aubrey Gage—the actress girlfriend of world-ranked No. 6 player Haidin Bayliss—Luke keeps a secret from her that could drastically change their six-year relationship. It is through Hilton's discovery of that secret, her love for the tennis tour, and her front-row glimpse into its most high-profile relationships that she starts to see how love doesn't always mean near as much as she thought it did.
You can visit Daisy's website at www.daisyjordan.com.
________________________________________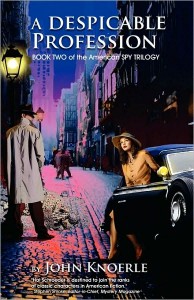 John Knoerle, author of the spy thriller, A Despicable Profession, will be visiting As The Pages Turn! May, 1946. America is basking in hard-won peace and prosperity. The OSS has been disbanded, CIA does not yet exist. Rumors swirl about the Red Army massing tanks along the Elbe in East Germany. Former OSS agent Hal Schroeder gets an offer from Global Commerce LTD to be a trade rep in Berlin. He flies to New York to meet his new boss. Hal's jaw drops when former OSS Chief Wild Bill Donovan strides in. Schroeder, who survived perilous duty behind German lines, says he is no longer interested in being a spy. General Donovan assures him that's not part of his job description. Hal comes to doubt that when he meets his immediate superior in Berlin. It's Victor Jacobson, the case officer who sent him on repeated suicide missions in WWII.
You can visit the authors website at www.bluesteelpress.com.
__________________________________________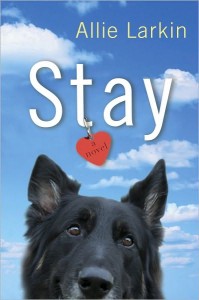 Allie Larkin, author of the women's fiction, Stay, will be visiting Teresa's Reading Corner! Savannah "Van" Leone has loved Peter since the day they met. The problem is, Peter has loved Van's best friend, Janie, since the moment they met. And now they're walking down the aisle, with Van standing nearby in a Halloween orange bridesmaid dress, her smile as hollow as a jack-o-lantern. After the wedding, Van drowns her sorrows in Kool Aid-vodka cocktails and reruns of Rin-Tin-Tin, and does what any woman in her situation would do: She buys a German Shepherd over the internet.
You can visit Allie's website at www.allielarkinwrites.com.
__________________________________________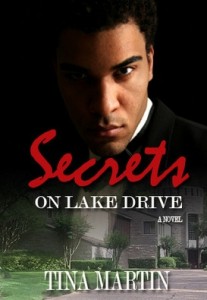 Tina Martin, author of the romance novel, Secrets on Lake Drive, will be visiting (no stop today)! Monica and Sean clash at a parent-teacher conference when Monica accuses Sean of being too occupied with making money and chasing women to take a real interest in his son's life. But Sean is no pushover. He knows how to hold his own and deal with Monica, but after the incident at school, he's also come to realize that he can use Monica's devotion to his advantage. He propositions her to move into his home to babysit five-year old Roman for the three months of summer break, offering her a substantial amount of money, hoping that she'll accept. But is babysitting the only reason he's so anxious to get her into his mansion?
You can visit her website at www.tinamartinbooks.com.
_______________________________________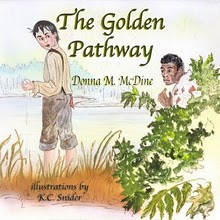 Donna McDine, author of the historical storybook, The Golden Pathway, will be visiting Paperback Writer! Raised in a hostile environment where abuse occurs daily, David attempts to break the mold and befriends the slave, Jenkins, owned by his Pa. Fighting against extraordinary times and beliefs, David leads Jenkins to freedom with no regard for his own safety and possible consequences dealt out by his Pa. Geared toward readers ages 8 – 12.
Find Donna online at www.donnamcdine. com
_______________________________________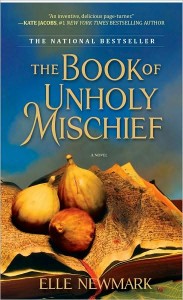 Elle Newmark, author of the Renaissance mystery novel, The Book of Unholy Mischief , will be visiting Rundpinne! It is 1498, the dawn of the Renaissance and Venice teems with rumors of an ancient book that hold the secrets of unimaginable power. Rich and poor alike speculate abouthe the long buried secred tht might be scrawled in its pages and where the book might be hidden in the labyrinthine city. While those who seek the book will stop at nothing to get it, those who know will die to protect it. As a storm of intrigue percolates in Her Most Serene Republic, Luciano, a penniless orphan, is plucked off the street by the doge's chef and taken in as the chef's apprentice. In the palace kitchen Luciano is initiated into the chef's rich and mysterious world where recipes are more than they seem. It is not long before Luciano is caught up in the madness. Torn between loyalty to his street friends and his passion for Francesca, a convent girl, Lucianco's worthiness is tested. Armed with a precicious mind and insatiable curiosity, Luciano embarks on a perilous journey to uncover the truth. What he discovers will swing opent he shutters of his mind, inflalme his deepest esires, and leaven an indelible mark on his soul.
You can find out more about Elle at http://www.ellennewmark.com
_______________________________________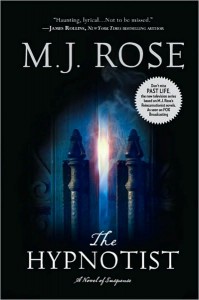 M.J. Rose, author of the historical suspense novel, The Hypnotist, will be visiting Rundpinne, Tina's Book Review and Naomi's Book Review! An FBI agent, tormented by a death he wasn't able to prevent, a crime he's never been able to solve and a love he's never forgotten, discovers that his true conflict resides not in his past, but in a…Past Life. Haunted by a twenty-year old murder of a beautiful young painter, Lucian Glass keeps his demons at bay through his fascinating work as a Special Agent with the FBI's Art Crime Team. Currently investigating a crazed art collector who has begun destroying prized masterworks, Glass is thrust into a bizarre hostage negotiation that takes him undercover at the Phoenix Foundation—dedicated to the science of past life study—where, in order to maintain his cover, he agrees to submit to the treatment of a hypnotist. Under hypnosis, Glass travels from ancient Greece to 19th century Persia, while the case takes him from New York to Paris and the movie capital of world. These journeys will change his very understanding of reality, lead him to question his own sanity and land him at the center of perhaps the most audacious art heist in history: the theft of a 1,500 year old sculpture from the Metropolitan Museum of Art. International bestselling author M. J. Rose's The Hynpotist is her most mesmerizing novel yet. An adventure, a love story, a clash of cultures, a spiritual quest, it is above all a thrilling capstone to her unique Reincarnation novels, The Reincarnationist and The Memorist.
You can visit her website at www.mjrose.com.
_________________________________________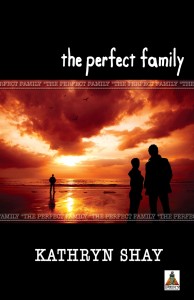 Kathryn Shay, author of the women's mainstream fiction novel, The Perfect Family, will be visiting Blogcritics! In THE PERFECT FAMILY, seventeen-year old Jamie Davidson doesn't think being gay should be such a big deal…until he comes out to his parents and friends. Even as Jamie celebrates no longer needing to hide his true self and looks forward to the excitement of openly dating another boy, the entire Davidson family is thrown into turmoil. Jamie's father Mike can't reconcile his religious beliefs with his son's sexuality. His brother Brian is harassed by his jock buddies and angry at Jamie for complicating all their lives. Maggie, his mother, fears being able to protect her son while struggling to save her crumbling marriage. And Jamie feels guilty for the unhappiness his disclosure has caused. What happens in their small town community, in the high school, in two churches–one supportive and one not—as well as among friends and relatives is vividly portrayed. Finally, every member of their "perfect family" must search their hearts and souls to reconnect with each other in this honest, heartwarming, and hopeful look at the redemptive power of love and family.
You can visit her website at www.kathrynshay.com.
________________________________________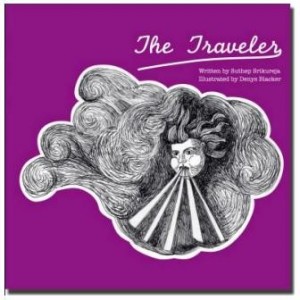 Suthep Srikureja, author of the children's spiritual novel, The Traveler, will be visiting (no stop today)!
Written by Suthep Srikureja while listening to the music of the waves and stunningly illustrated by Denys Blacker, The Traveler, is about Dreams and Wishes…it's about Expressions and Wonder and about Hope and Trust.
It is a Story of the Stars and it seeks to inspire awe in our everyday existence and optimism about the future.
You can find out about Suthep and his book at http://www.mettavisions.com.
________________________________________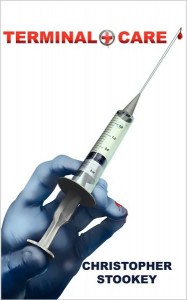 Christopher Stookey, author of the medical mystery thriller, Terminal Care, will be visiting The Book Boost! Phil Pescoe, the 37-year-old emergency physician at Deaconess Hospital in San Francisco, becomes alarmed by a dramatic increase in the number of deaths on the East Annex (the Alzheimer's Ward). The deaths coincide with the initiation of a new drug study on the annex where a team of neurologists have been administering "NAF"—an experimental and highly promising treatment for Alzheimer's disease—to half of the patients on the ward. Mysteriously, the hospital pushes forward with the study even though six patients have died since the start of the trial. Pescoe teams up with Clara Wong—a brilliant internist with a troubled past—to investigate the situation. Their inquiries lead them unwittingly into the cutthroat world of big-business pharmaceuticals, where they are threatened to be swept up and lost before they have the opportunity to discover the truth behind an elaborate cover-up. With the death count mounting, Pescoe and Wong race against time to save the patients on the ward and to stop the drug manufacturer from unleashing a dangerous new drug on the general populace.
You can visit his publisher's website at www.silverleafbooks.com.
___________________________________________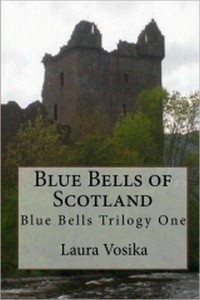 Laura Vosika, author of the historical fiction Blue Bells of Scotland: The Trilogy, will be visiting A Book and A Chat! Shawn Kleiner has it all: money, fame, a skyrocketing career as an international musical phenomenon, his beautiful girlfriend Amy, and all the women he wants—until the night Amy has enough and leaves him stranded in a Scottish castle tower. He wakes up to find himself mistaken for Niall Campbell, medieval Highland warrior. Soon after, he is sent shimmying down a wind-torn castle wall into a dangerous cross country trek with Niall's tempting, but knife-wielding fiancee. They are pursued by English soldiers and a Scottish traitor who want Niall dead. Thrown forward in time, Niall learns history's horrifying account of his own death, and of the Scots' slaughter at Bannockburn. Undaunted, he navigates the roiled waters of Shawn's life—pregnant girlfriend, amorous fans, enemies, and gambling debts—seeking a way to leap back across time to save his people, especially his beloved Allene. His growing fondness for Shawn's life brings him face to face with his own weakness and teaches him the true meaning of faith. Blue Bells of Scotland is both a historical adventure and a tale of redemption that will be remembered long after the last page has been turned.
You can visit her website at www.bluebellstrilogy.com.
______________________________________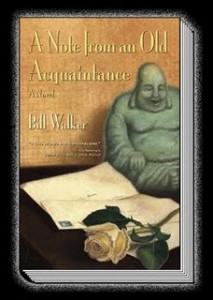 Bill Walker, author of the soul searching romance novel, A Note From an Old Acquaintance, will be visiting TBC-The Black Cell.net! Brian Weller is a haunted man. It's been two years since the tragic accident that left his three-year-old son dead and his wife in an irreversible coma. A popular author of mega-selling thrillers, Brian's life has reached a crossroads: his new book is stalled, his wife's prognosis is dire, and he teeters on the brink of despair. Filled with tender romance and taut suspense, A Note from an Old Acquaintance is an unforgettable story about fate, honor, and the power of true love.
You can visit his website here.
_________________________________________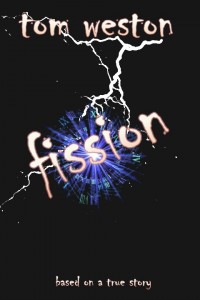 Tom Weston, author of the historical fiction online series and upcoming novel, Fission, will be visiting (no stop today)!
In a world that tries to deny her because she is a woman, tries to kill her because she is a Jew, Lise Meitner rises above it all to discover nuclear fission and spark the race for the atomic bomb. But, with the world now at her feet and a Nobel Prize almost in her grasp, her betrayal by the man she trusts the most may prove the hardest test of all.
You can visit tom at http://tom-weston.com.
__________________________________________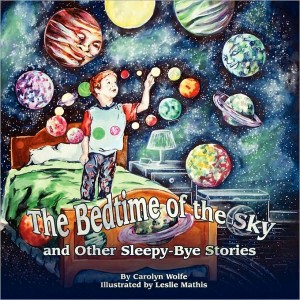 Carolyn Wolfe, author of the children's book, The Bedtime of the Sky, and other Sleepy Bye Stories, will be visiting Paperback Writer! In Ms. Wolfe's fifth book, she has returned to her roots. Wolfe started writing childrens stories in verse in the early 80's in order to have her nephew and nieces enjoy them. Now, she has compiled them into a short collection to be enjoyed by everyone! As you can tell from the title, "The Bedtime Of The Sky and Other Sleepy Bye Stories" was specifically written for reading at bedtime. From Dragons hiding in the sock drawer, to a Mom designing the Universe, these stories are full of magical imagery and beautifully colored illustrations that are designed to delight any young heart and let them drift peacefully off to dreamland!
You can find Carolyn at www.whenthemoonspeaks.com.
___________________________________________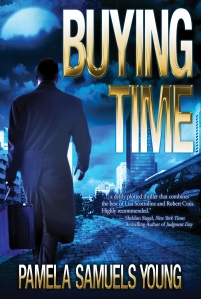 Pamela Samuels Young, author of the legal thriller, Buying Time, will be visiting C Mash Loves to Read! Buying Time is a scandalous tale of blackmail, murder and betrayal, evoking John Grisham with a dash of Terry McMillan. Waverly Sloan is a down-on-his-luck lawyer. But just when he's about to hit rock bottom, he stumbles upon a business with the potential to solve all of his problems. In Waverly's new line of work, he comes to the aid of people in desperate need of cash. But there's a catch. His clients must be terminally ill and willing to sign over rights to their life insurance policies before they can collect a dime. Waverly then finds investors eager to advance them thousands of dollars—including a hefty broker's fee for himself—in exchange for a significant return on their investment once the clients take their last breath. The stakes get higher when Waverly brokers the policy of the cancer-stricken wife of Lawrence Erickson, a high-powered lawyer who's bucking to become the next U.S. Attorney General. When Waverly's clients start dying sooner than they should, both Waverly and Erickson—who has some skeletons of his own to hide—are unwittingly drawn into a perilous web of greed, blackmail and murder.
You can visit her online at www.pamelasamuelsyoung.com.
Tags: A Despicable Profession, A Note From An Old Aquaintance, Allie Larkin, Ann Fortier, Beyond Justice, Bill Walker, blog tours, Blue Bells of Scotland, book publicity, buying time, Carolyn Wolfe, Christopher Stookey, Daisy Jordan, Dean DeLuke, Donna McDine, Elle Newmark, Fission, Industrial Pioneers, John Knoerle, Joshua Graham, Juliet, Kathryn Shay, Laura Vosika, Leonard Rose, Les Berman, Love Means Zero, Loving God with All Your Heart, m.j. rose, online book tours, pamela samuels young, Patrick Brown, Pump Up Your Book, Renters Win Home Owners Lose, Secrets on Lake Drive, Shedrow, Shobhan Bantwal, Stay, Steff Deschenes, Steven Honigberg, Susie Hobson, suthep srikureja, Terminal Care, The Bedtime of the Sky, The Book of Unholy Mischief, The Golden Pathway, the hypnotist, The Ice Cream Theory, The Perfect Family, The Power of the Blue Medallion, the traveler, The Unexpected Son, Tina Martin, Tom Graneau, Tom Weston, virtual book tours
Trackbacks
Leave a Trackback