Ethan's Chase Virtual Book Tour November & December '10
Authors on Tour
,
Featured
— By
Dorothy Thompson
on October 15, 2010 at 10:47 pm

Join Bronwyn Storm, author of the romance novel, Ethan's Chase (The Wild Rose Press), as she virtually tours the blogosphere November 1 – December 17 '10 on her first virtual book tour with Pump Up Your Book!
About Bronwyn Storm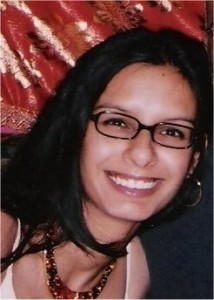 There was only one thing Bronwyn wanted to be when she grew up: a superhero. Sadly, this goal was made moot when she realized that being a klutz was not, in fact, a super power, and her super-weakness for anything bright and shiny meant that a magpie with self-control could easily defeat her in a battle of wills.  So, she turned to writing as a way to unleash her inner superhero.  She doesn't get to live on a secret space station orbiting the earth (and thank goodness because she gets motion sick on a merry-go-round), but she still get to wear leotards, a cape and say things like, "STAND ASIDE! THIS IS A JOB FOR WRITING-GIRL!"
Bronwyn's latest book is Ethan's Chase.
You can visit her website at www.bronwynstorm.com.
About Ethan's Chase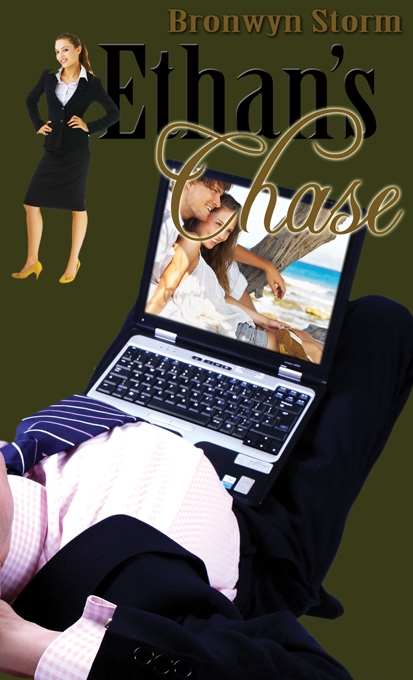 Still wounded from a disastrous love affair, advertising executive Ethan Phillips has spent the past five years outwitting Cupid with a series of dekes and fakes. Who knew the tricky cherub would get wise?
Rather than piercing Ethan's heart with an arrow, he douses it with amaretto-flavored milk. A quick visit to the drycleaner and a stern lecture on the dangers of gorgeous, charming women, and he figures he's made another clean getaway. But when the sexy woman turns out to be Chase Logan, his new systems programmer, Ethan's got nowhere to run. Suddenly, the man who spent his time running from Cupid, is now looking to borrow a few arrows. Ethan's ready to give chase and pursue love.
Will he catch the heart of his programmer or just be left catching his breath?
Read the Excerpt!
Ethan sighed. In trying to make things better, he had effectively made it worse. The phone now lay under her, and vibrated its digital heart out. His jaw brushed against Chase's hair as he wrapped his arms around her. He lifted her, peering over her sleeping form, trying to find the phone. She stirred, murmured something, then cuddled into him. His heart boomed and dropped, banged against his ribs and tried to fly on injured wings.
"Ethan?" She whispered his name.
"Yes, I'm here. It's all right."
Her sigh content, she snuggled against his chest. He bent his head toward her, fighting emotions quickly transforming themselves from protective to provocative. Chase's fingers stole along his chest adding fuel to the fire burning within him. She sighed his name; her warm breath fanned against his neck and made his nerve endings sizzle. Her body molded to him, soft, giving, and erotically pliable. Ethan's hand moved from the small of her back and circled her hips. They pulsed into his touch. In the whisper of his name, Ethan heard her desire and surrender.
Here's what critics are saying about Ethan's Chase!
"This modern day story will keep you on the edge of your seat…I highly recommend ETHAN'S CHASE for those who love steamy, adventurous romances."
– Romance Junkies
"Ms. Storm creates a plethora of colorful characters in this novel… The author also added an element of suspense to this story by introducing a stalker that does not seem to do anything wrong and hence cannot be caught. This made the pages turn even faster! I would definitely recommend this book to anyone and am looking forward to more books by this author."
– Long and Short of It Reviews
Ethan's Chase is a romance that kept me turning the pages.
– Enchanting Reviews
Watch the Book Trailer!

Ethan's Chase Virtual Book Tour Schedule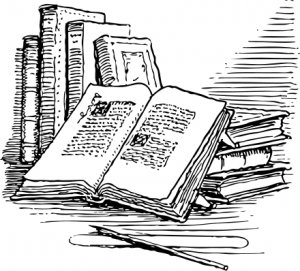 Monday, November 1
Interviewed at Pump Up Your Book
Interviewed at Let's Talk Virtual Book Tours
Tuesday, November 2
Interviewed at As the Pages Turn
Wednesday, November 3
Book reviewed at Cheryl's Book Nook
Thursday, November 4
Interviewed at Examiner
Friday, November 5
Interviewed at Book Marketing Buzz
Monday, November 8
Guest blogging at Acting Balanced
Tuesday, November 9
Book reviewed at Acting Balanced
Wednesday, November 10
Guest blogging at Literarily Speaking
Thursday, November 11
Book reviewed at Ohio Girl Talks
Friday, November 12
Guest blogging at Literarily Speaking
Monday, November 15
Interviewed at Blogcritics
Tuesday, November 16
Guest blogging at The Story Behind the Book
Wednesday, November 17
Guest blogging at Denyse Bridger's Fantasy Pages
Thursday, November 18
Interviewed at Working Writers
Friday, November 19
Interviewed at The Writer's Life
Monday, November 22
Book reviewed at Confessions of an Overworked Mom
Wednesday, November 24
Book reviewed at A Moment with Mystee
Thursday, November 25
CLOSED FOR THANKSGIVING
Friday, November 26
Interviewed at Review From Here
Monday, December 6
Book reviewed at A Cozy Reader's Corner
Tuesday, December 7
Guest blogging at Romance Junkies
Wednesday, December 8
Book reviewed at Marta's Meanderings
Guest blogging at Writing Daze
Thursday, December 9
Interviewed at Beyond the Books
Guest blogging at The Book Faery Reviews
Friday, December 10
Book reviewed at Rundpinne
Monday, December 13
Book reviewed at Colloquium
Tuesday, December 14
Interviewed at Literarily Speaking
Wednesday, December 15
Guest blogging at The Writer's Life
Interviewed at Paperback Writer
Thursday, December 16
Interviewed at The Hot Author Report
Friday, December 17
Book reviewed at Book Reviews by Molly
Book reviewed at Ashley's Bookshelf

Bronwyn Storm's ETHAN'S CHASE VIRTUAL BOOK TOUR '10 will officially begin on November 1 and end on December 17, '10. Please contact Dorothy Thompson at thewriterslife@yahoo.com if you are interested in hosting and/or reviewing her book or click here to use the form. Thank you!

Happy Holidays to everyone! Pump Up Your Book will be on hiatus from December 18 – January 3 so that we can enjoy the festivities of the season with our families. May you and yours have a wonderful Yuletide! See you in 2011!


Tags: blog tour, book publicity, Bronwyn Storm, Ethan's Chase, online book tour, Pump Up Your Book, romance, romance author, romance book, romance novel, virtual book tour
Trackbacks
Leave a Trackback