Sounds Like Crazy Virtual Book Tour Dec. '10 – Jan. '11
Authors on Tour
,
Featured
— By
Dorothy Thompson
on November 15, 2010 at 7:50 pm

Join Shana Mahaffey, author of the women's fiction novel, Sounds Like Crazy (Penguin) as she virtually tours the blogosphere December 6  2010 – January 14 2011 on her first virtual book tour with Pump Up Your Book!
About Shana Mahaffey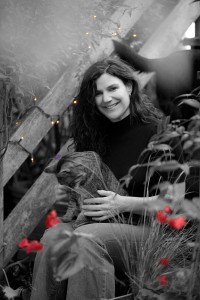 Shana  Mahaffey lives in San Francisco in an Edwardian compound that she shares with an informal cooperative of family, friends and five cats. She's a survivor of Catechism and cat scratch fever, and is a member of the Sanchez Grotto Annex, a writers' community. Her work has been published in SoMa Literary Review and Sunset Magazine.  She welcomes all visitors to her website www.shanamahaffey.com, and is happy to meet with book groups in-person or in cyberspace (phone/webcam/the works).
Her latest book is Sounds Like Crazy.
About Sounds Like Crazy
Though she doesn't remember the trauma that caused it, Holly Miller has Dissociative Identity Disorder. Her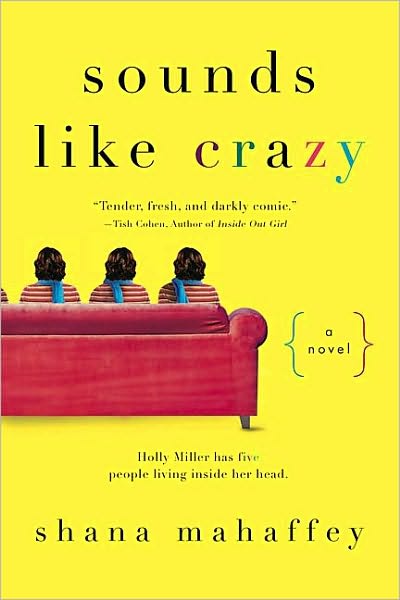 personality has fractured into five different identities, together known as The Committee. And as much as they make Holly's life hell, she can't live without them. Then one of those identities, the flirtatious, southern Betty Jane, lands Holly a voiceover job. Betty Jane wants nothing more than to be in the spotlight. The rest of The Committee wants Betty Jane to shut up. Holly's therapist wants to get to the bottom of her broken psyche. And Holly? She's just along for the ride.
Read the Excerpt!
I sat in my darkened room, lit a cigarette and watched the orange tip glow as it burned.
Six hours to go. Then it would be over. Six more hours and I, Holly Miller, could mark off another milestone—twelve Christmases spent alone. Well, technically not alone if you counted the Committee. At least that's what I told Sarah last April when she started asking how and where I planned to spend Christmas. She'd asked me the same question for the last eleven years, each year asking it earlier than the last. Each year I evaded the question until the day came and went with me still sitting in my New York City apartment counting the hours until the birth of Jesus passed and "normal" loomed once more on the horizon.
The first time I said I wouldn't make it home for the holidays nobody protested. My mother said, "Things are too complicated at the moment to add you to the mix." Sarah had just gotten married so she was caught up in making memories and didn't ask any probing questions about what I'd do for the holiday.
I remember sitting in my freshman dorm room on Christmas day thinking this was how cracked glass must feel—not broken enough to be shattered and replaced but disfigured enough that it mars the view of the world. The following year my mother sent my Christmas gifts in October. She lives in Palo Alto, California, where I grew up. Okay, mail deliveries are notoriously slow around the holidays, but you don't need two and a half months to deliver a package to the East Coast.
When I'd interviewed at New York University, they'd asked me if the distance from home would be a problem. My answer was, "New York is as far away as I can get from my mother without leaving the continental United States." Unlike with my father whose random appearances in between business trips made it easy to ignore him regardless of proximity, I could avoid my mother's duplicitous deeds only with physical distance between us. I didn't realize my mother shared my need for distance until my Christmas gifts arrived early. After that, the tacit agreement between us went like this: as long as I remained in New York City, my family would continue to supply financial aid. In my absence, Mom could spin any tale she wanted to her bridge club. Having me show up on her doorstep would be imperfect reality colliding with perfect fiction. Trust me when I say that comparison would provoke from my mother far more than an end to money flowing from a bank account in Northern California.
I lit another cigarette and listened to people shouting at each other outside on the streets. In the Lower East Side, holidays are not exempt from altercations when you have a bottle of Colt 45 and an attitude to match. I didn't have either so I sat there muting my own regret tinged anger by chain smoking.
I inhaled and wondered what the people hurling insults were so angry about. What was I angry about? To root out the cause meant I'd have to dig into my past. Avoid the past was another one of my mother's lessons. Trust me, I've mastered the ability to avoid all introspective journeys down memory lane.
When I pulled back the curtains, I didn't see anything. Never did. I'd rented my place sight unseen because I couldn't believe "a four room apartment with a view" was offered for such a low rent with no upfront fee. The day I moved in, I understood. My new abode consisted of a hallway (so small you had to step into the bathroom to enter and exit), bathroom, main room, and a closet. That's four rooms in Manhattan. After eight years, I had yet to find the view. All I saw outside my two windows was a brick wall. But if I angled my body just right, I caught a sliver of sky. Regardless, the small space with only enough room for my bed, armchair, dresser and tiny table with two chairs, suited me just fine; and, the brick vista had grown on me.
My childhood was spent in a large house where we each had our own bedroom. We also had guest bedrooms, a great room, a living room, a family room, library, dining room, kitchen, hallways, pantries, sun porches, and way too many bathrooms. Sometimes hours—and when I got older, days—passed without seeing another family member.
Since leaving the Miller mansion, I've preferred snug spaces. After all, there's just me and two cats I've never bothered to name. I refer to as them Cat 1 and Cat 2. For the Committee, whose house inside my head mirrors mine, the cramped quarters create a strain. The deal is that the Committee lives at my level of means. I live in a studio apartment. They live in a studio apartment inside my head. When we moved to New York, I gave up my car, so Sarge had to leave his '57 Chevy behind. I didn't have a car so he couldn't have a car. You get the picture. All to say, the Committee's snug space has to accommodate Ruffles on her pillow and Betty Jane's California King. This doesn't leave much room for the other three. Sarge installed a triple bunk bed with the Boy on top, him in the middle, and on the bottom, the Silent One so he doesn't have to climb over anyone to get to bed after nighttime prayers. At least they didn't have pets. Not yet anyway.
I let the curtain drop and took another drag on my cigarette. I shouldn't be smoking. But I liked to smoke. Cat 1 ran into the room, let out his siren sound, a warning that the vomiting was about to begin. I looked at the cigarette. Do I keep smoking and wait for him to barf up his Christmas surprise, or do I get up and chase him around with the newspapers? I'd always thought Cat 1 was bulimic. Cat 2? He's just fat. Me? I have five people living inside my head. What do you think?
Watch the Trailer!
Here's what critics are saying about Sounds Like Crazy!
"Mahaffey documents a realistic setting and progression of psychotherapy…Not surprisingly, Holly's rediscovering the sources of her alternate personalities provides the necessary tools for the ultimate healing of her self. At turns both funny and poignant, Sounds Like Crazy celebrates resilience as an essential element of the human condition."
-The San Francisco Chronicle
"Mahaffey has infused the book with keen insights into human nature and the complexities of life that challenge all of us…Sounds Like Crazy is a novel that should appeal to anyone who has ever wondered about the little voice in the back of their head."
-San Francisco Book Review
"Shana Mahaffey emerges as a talent with a voice all her own…an inventive, eccentric and ultimately healing tale."
-Kemble Scott, author of SoMa
"Surprising, compassionate, and heartbreaking…a story of triumph."
-Joe Quirk, author of The Ultimate Rush
"Highly original and engrossing."
-Melodie Brown, author of My Lost and Found Life
"Sounds Like Crazy by Shana Mahaffey is fresh, touching, humorous, thought-provoking, and totally unique. I loved taking this adventure with Holly and her "Committee"!"
– Life in Review
"I really enjoyed this book, serious, dark and funny at the same time but I think with lessons to be learned as to how mental abuse can affect children's young lives and how devastating it can be for a family."
– CelticLady's Reviews
Sounds Like Crazy Virtual Book Tour Schedule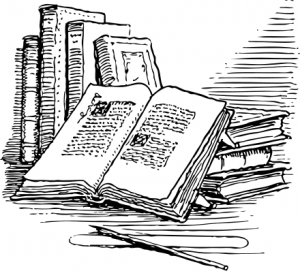 Monday, December 6
Interviewed at Pump Up Your Book
Interviewed at Let's Talk Virtual Book Tours
Tuesday, December 7
Guest blogging at Literarily Speaking
Wednesday, December 8
Interviewed at Blogcritics
Thursday, December 9
Book reviewed at Life in Review
Friday, December 10
Interviewed at The Writer's Life
Monday, December 13
Book reviewed at Celtic Lady's Reviews
Tuesday, December 14
Interviewed at Examiner
Thursday, December 16
Chat & Book Giveaway at Night Owl Reviews
Friday, December 17
Book reviewed at Knitting and Sundries
Monday, January 3
Guest blogging at Pitching Pencils
Tuesday, January 4
Book reviewed at Steph the Bookworm
Wednesday, January 5
Book reviewed at A Cozy Reader's Corner Reviews
Thursday, January 6
Guest blogging & book giveaway at Acting Balanced
Interviewed at Beyond the Books
Friday, January 7
Book reviewed & book giveaway at Acting Balanced
Monday, January 10
Book reviewed at The Romantic Type
Interviewed at As the Pages Turn
Tuesday, January 11
Interviewed on A Book and a Chat Radio Show
Wednesday, January 12
Guest blogging at Crazy for Books
Thursday, January 13
Book reviewed at Review From Here
Book reviewed at Too Many Books, So Little Time
Friday, January 14
Guest blogging at The Book Boost
Friday, January 21
Book reviewed at Pump Up Your Book

Shana Mahaffey's SOUNDS LIKE CRAZY VIRTUAL BOOK TOUR '10 will officially begin on December 6 '10 and end on January 17, '11. Please contact Dorothy Thompson at thewriterslife@yahoo.com if you are interested in hosting and/or reviewing her book or click here to use the form. Thank you!
If you would like to book your own virtual book tour with us, click here to find out how!

Tags: blog tours, book promotions, book publicity, DID, Dissociative Identity Disorder, Multiple Personality Disorder, online book promotion, Penguin, Pump Up Your Book, Shana Mahaffey, Sounds Like Crazy, virtual book tours, voiceover artist, women's fiction, women's fiction author, women's fiction novel
Trackbacks
Leave a Trackback