Saying Goodbye Virtual Book Tour December '10 – January '11
Authors on Tour
,
Featured
— By
Dorothy Thompson
on November 26, 2010 at 2:04 pm
Join Mike O' Mary and Julie Rember, editors of the literary collection, Saying Goodbye (Dream of Things), as they virtually tours the blogosphere December 6 '10 – January 14 '11 on their first virtual book tour with Pump Up Your Book!
About Mike O' Mary
Mike O'Mary is series editor of the Dream of Things anthologies including Saying Goodbye, an anthology of true stories about people saying goodbye to the people, places and things in our lives with grace, dignity and good humor.  He is founder of Dream of Things, a book publisher and online retailer. He is also author of The Note, a book about the power of appreciation, and Wise Men and Other Stories, a collection of holiday-related essays. For more information, visit www.goodbyebook.com.
About Julie Rember
Julie Rember is editor of the Saying Goodbye anthology from Dream of Things. She has been a newspaper reporter and editor, front desk manager at an Idaho resort, high school drama teacher, and, for the past six years, a freelance technical writer and editor. She also teaches workshops for writers on giving successful readings. For more information, visit www.goodbyebook.com.
About Saying Goodbye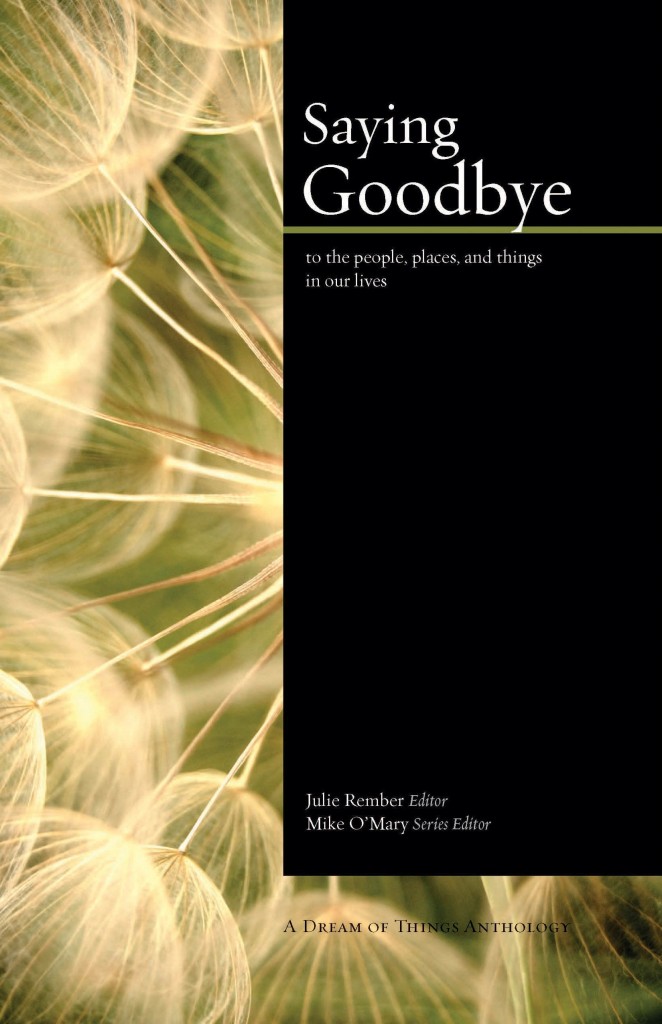 Saying Goodbye is a collection of true stories about saying goodbye to the people, places and things in our lives. This is a powerful book that includes a number of sad stories, as well as some very funny ones. Taken together, the stories serve as amazing examples of people saying heartfelt goodbyes with grace, dignity, and good humor.
Saying Goodbye includes stories contributed by thirty-one authors from the United States, Canada, Ireland, United Kingdom, France, Italy, Germany, Australia, New Zealand and elsewhere. These stories show that there is sadness in goodbyes, but there is also irony and humor. It s perfect for book groups that want stimulating conversations about saying goodbye a topic that touches us all in one way or another.
Saying Goodbye is the first anthology from book publisher Dream of Things in a new series intended to fill the gap between popular anthologies of stories that are "short and sweet" (sometimes so saccharine-sweet they are hard to swallow) and the Best American Essays series, which are much longer. Instead of short and sweet, Dream of Things anthologies are intended to be short and deep.
Read the Excerpt!
Foreword from Saying Goodbye
When my daughter was five, her great-grandfather died. At the funeral, I read a story about him, and his two sons-in-law each said a few heartfelt words.
After the last person spoke, my daughter, who was sitting in the front row next to her grandmother, stood up in her chair, turned around to face the room full of mourners, and said, "Is that it?"
That moment sticks with me because it shows that in the midst of the most solemn of goodbyes, there is sadness, yes. But there is also irony and humor and in some strange way, a sense of continuity. So it is, I believe, with all goodbyes.
Years later, Stephen Parrish, author of The Tavernier Stones, sent me a story called "Bridget." I had just launched Dream of Things with the intent of publishing anthologies of creative nonfiction that will fill the gap between popular anthologies that publish stories I regard as "short and sweet" (sometimes so saccharin-sweet they are hard to swallow), and the Best American Essays series, which I love, but which are longer-form and more challenging to digest. So the goal for Dream of Things anthologies is to be not short and sweet, but short and deep. With depth comes authenticity. The result is stories that are easier to swallow because they are authentic, and easier to digest because they average 1,250 words in length.
Stephen Parrish's story fit the bill…short and deep…but it didn't fit neatly into any of the anthology topics that were in the works. So we created a new anthology—a collection of stories about saying goodbye. The topic struck a chord, and the stories came pouring in from around the world…from the United States, Canada, Ireland, Great Britain, France, Italy, Germany, Australia, New Zealand, and elsewhere. The result is this book—a remarkable collection of stories, and the first of what I hope will be many anthologies from Dream of Things.
I say these stories are remarkable not just because of the quality of the writing and the subject matter, but also because a remarkable thing happened as I read them. I cried at sad stories and laughed at funny ones…that was no surprise. But I also learned valuable lessons about how people say goodbye—sometimes under the most difficult of circumstances. I learned because the authors who contributed to this collection were unflinchingly open and honest when it came to sharing very personal stories about how they and their loved ones say goodbye. It was a lesson that has better prepared me for whatever the future may hold. Thanks to the authors and their beautiful stories about saying goodbye to family members, relationships, jobs, pets, old homes, couches, jogging suits, the past, and other things, I will be better at saying goodbye in my life whenever the time comes. You will be, too.
I hope you enjoy these stories. Goodbye—for now.
Mike O'Mary, Series Editor
Here's what reviewers are saying about Saying Goodbye!
(coming soon)

Saying Goodbye Virtual Book Tour Schedule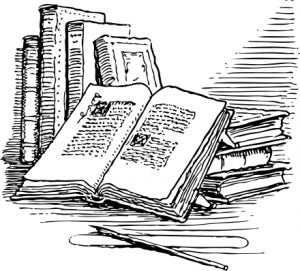 Monday, December 6
Guest blogging at Literarily Speaking
Tuesday, December 7
Interviewed at Book Marketing Buzz
Wednesday, December 8
Book spotlighted at Plug Your Book
Thursday, December 9
Interviewed at The Writer's Life
Friday, December 10
Book spotlighted at Examiner
Monday, December 13
Interviewed at Book Marketing Buzz
Tuesday, December 14
Guest blogging at The Story Behind the Book
Wednesday, December 15
Interviewed at Review From Here
Thursday, December 16
Interviewed at Pump Up Your Book
Interviewed at Let's Talk Virtual Book Tours
Friday, December 17
Guest blogging at Life in the First Draft
Monday, January 3
Book reviewed at Colloquium
Tuesday, January 4
Interviewed at Examiner
Wednesday, January 5
Interviewed at Literarily Speaking
Thursday, January 6
Guest blogging at The Book Connection
Friday, January 7
Book reviewed at Ohio Girl Talks
Wednesday, January 12
Interviewed at American Chronicle
Thursday, January 13
Guest blogging at The Book Faerie Reviews
Friday, January 14
Book reviewed at Journey to the End of the TBR Pile

Mike O' Mary's  SAYING GOODBYE VIRTUAL BOOK TOUR '10 will officially begin on December 6 and end on January 14.  Please contact Dorothy Thompson at thewriterslife@yahoo.com if you are interested in hosting and/or reviewing  his book or click here to use the form.  Thank you!
If you would like to book your own virtual book tour with us, click here to find out how!

Tags: anthology, author book tour, blog tour, book publicity, Julie Rember, literary collection, literary short stories, Mike O'Mary, online book tour, Pump Up Your Book, Saying Goodbye, virtual book tour
Trackbacks
Leave a Trackback