Women's Fiction Author Shana Mahaffey on A Book and a Chat Tonight!
Announcements
,
Featured
— By
Dorothy Thompson
on January 11, 2011 at 4:15 pm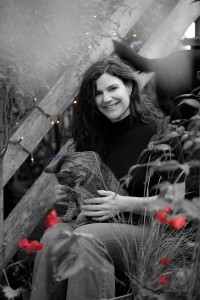 Shana Mahaffey drops by A Book and a Chat tonight to chat about herself and her book "Sounds Like Crazy". Though she doesn't remember the trauma that caused it, Holly Miller has Dissociative Identity Disorder. Her personality has fractured into five different identities, together known as The Committee. And as much as they make Holly's life hell, she can't live without them. Then one of those identities, the flirtatious, southern Betty Jane, lands Holly a voice over job. Betty Jane wants nothing more than to be in the spotlight. The rest of The Committee wants Betty Jane to shut up. Holly's therapist wants to get to the bottom of her broken psyche. And Holly? She's just along for the ride.
The show starts at 6:30 p.m. eastern time (adjust to your time zone).
Click here to listen!
Tags: A Book and a Chat, author podcasts, author radio shows, Barry Eva, guest radio shows, radio show, Shana Mahaffey, Sounds Like Crazy, talk radio show, women's fiction, women's fiction author
Trackbacks
Leave a Trackback