Pump Up Your Book's February 2011 Authors on virtual Book Tour – Day 6
What's New?
— By
Becky Camarena
on February 8, 2011 at 10:35 am
Welcome to Day Six of Pump Up Your Book's February 2011 Authors on Virtual Book Tour! Follow along as these talented authors travel the blogosphere all month long to talk about their books, their lives and their future projects. Leave a comment at their blog stops and you could win a FREE virtual book tour if you're a published author or a $50 Amazon gift certificate if you are not published. So, pick your favorites, follow their tours, and make sure you leave them a note to tell them you stopped by!
Lou Aronica, author of the fantasy novel, Blue, will be visiting The Book Faery Reviews and Fluidity of Time!
Chris Astor is a man in his early forties who is going through the toughest stretch of his life. Becky is Chris's fourteen-year-old daughter, a girl who has overcome enormous challenges to become a vibrant, vital young woman – and now faces her greatest obstacle yet. Miea is the young queen of a fantasy land that Becky and Chris created when Becky was little, a fantasy land that has developed a life of its own and now finds itself in terrible, maybe fatal trouble.
Together, Chris, Becky, and Miea need to uncover a secret. The secret to why their worlds have joined at this moment. The secret to their purpose. The secret to the future. It is a secret that, when discovered, will redefine imagination for all of them.
Blue is a novel of trial and hope, invention and rediscovery. It might very well take you someplace you never knew existed.

Erin Bassett, author of the urban fantasy online series, Clock Work, will be visiting (tour starts Feb. 14)!
When Esther St. Claire rejoins her sophomore year a semester late she expects a relatively quiet return.
But odd things begin to happen even before she can get to campus; starting with a strange encounter with a new student that escalates to attacks on Westin Academy's student body by creatures thought to exist only in fairy tales in a myths.
An other worldly battle is going on and somehow Esther is the key.
You can visit her website at at: www.elbassett.com

Jeanne C. Davis, author of the psychological mystery novel Sheetrock Angel, will be visiting Moment with Mystee!
At thirty-five, Audrey James figures she has missed the boat to schizophrenia where her mother now dwells. But questions are surfacing: What happened to the guy who taped her drywall? Was one of her friends involved?
Having grown up with a mother who often conversed with people who weren't actually there, Audrey does her best to deny that it could be happening to her. Is she seeing what everyone else is? Are the current men in her life—the drywall taper, her ex-husband and his best friend—who they represent themselves to be?
Audrey ponders all of these notions when she is presented with murder, kidnapping and a situation where any or all of her closest friends and colleagues could be involved. How can you know whom to trust when you can't trust yourself? When she begins to see that guilt and innocence are not always sharply delineated, she must finally make a conscious decision to trust. That decision allows her to be at peace with the result of both the mystery and her question of her own mental competence.
You can visit the author online at http://www.bricolage-arts.com.

Becky Due, author of the contemporary romance novel, The Dumpster: One Woman's Search for Love, will be visiting WV Stitcher!
The Dumpster: One Woman's Search for Love is a Contemporary Romance Novel set in Miami, Florida about Nicole, a cute, chubby, twenty-something woman, who is looking for love in all the wrong places. Who would have guessed that a dumpster in the back alley below her bedroom window would hold the key to finding love?
You can visit the author's website at www.beckydue.com.

Frank Edwards, author of the medical thriller, Final Mercy, will be visiting Pump Up Your Book!
Dr. Jack Forester, director of the New Canterbury University Hospital emergency department, is about to win an ongoing battle to modernize the ED when he's stymied by the power-hungry dean, Bryson Witner. Then someone tries to murder Jack's mentor and the former dean, setting it up to look like suicide. Bit by bit, Jack uncovers facts that suggest several other recent tragic accidents may not have been in the least accidental. The deeper he digs, the closer danger creeps, and the phrase "life or death" begins to take on a new and very personal meaning.
You can find out more about the book at www.medthriller.com.

Michael Ferris, author of the memoir, Crossing Borders, will be visiting Blogcritics and Booksie's Blog!
Cultural misunderstandings, crazy and dangerous situations, inter-cultural friendships, love and disappointment and the excitement of exploring. "Crossing Borders" tells the story of living and becoming an adult in a foreign country away from friends and family. This narrative is not a simple travel log of pondering curiosities; it unites the weirdest, most interesting and funniest experiences from twelve years living abroad. The story starts out with the author's experiences of his first adventure in the heart of Europe-in German speaking Austria. Dreams of going to study at the Viennese Academy of Music go up in smoke when the protagonist fails the entrance exam. The protagonist not only ends up living in a mountain village in the Alps, but also discovers traits and virtues in his new Austrian friends that he never thought possible. From almost getting shot in Cairo, having his bride kidnapped on their wedding day, to getting blackmailed by a Moroccan snake charmer, each chapter takes the reader on an extraordinary cultural trip, a book for anyone who likes to travel, whether in their mind or reality.
You can visit the author's website at www.crossing-borders.ferrisguitar.com.

Dr. Jennifer Freed, author of the self-help humor book, Lessons From Stanley the Cat., will be visiting (no stop today)!
Seduction is just the practice of artful stretching. Never let people know how fast you are. Appear slow in all things, and less is expected of you. When someone is on the computer too long, help them by distracting them, or walk lightly on their keyboard.
So advises Stanley, a remarkably astute cat with a keen eye for the important things in life. Perhaps you don't have time for yoga, can't afford therapy, or wouldn't dare cry to mother. If so, let Stanley be your guide. Lessons from Stanley the Cat offers wise and witty maxims from Stanley himself, translated by his doting psychotherapist (human) parent, Jennifer Freed. Whether you're a cat lover or prefer companions of the canine variety, Stanley's warmth and insight are sure to brighten even the grayest days.
You can visit the author's website at www.jenniferfreed.com.

Diana Gabaldon, author of the historical science-fiction adventure romance novel, Outlander, will be visiting (tour starts Feb. 14)!
Claire Randall is leading a double life. She has a husband in one century, and a lover in another…
In 1945, Claire Randall, a former combat nurse, is back from the war and reunited with her husband on a second honeymoon–when she innocently touches a boulder in one of the ancient stone circles that dot the British Isles. Suddenly she is a Sassenach—an "outlander"—in a Scotland torn by war and raiding border clans in the year of our Lord…1743.
Hurled back in time by forces she cannot understand, Claire's destiny in soon inextricably intertwined with Clan MacKenzie and the forbidden Castle Leoch. She is catapulted without warning into the intrigues of lairds and spies that may threaten her life …and shatter her heart. For here, James Fraser, a gallant young Scots warrior, shows her a passion so fierce and a love so absolute that Claire becomes a woman torn between fidelity and desire…and between two vastly different men in two irreconcilable lives.
You can visit her website at www.dianagabaldon.com.

C.W. Gortner, author of the historical mystery novel, The Tudor Secret, will be visiting Book Tours and More!
The era of the Tudors was one of danger, intrigue, conspiracy, and above all, spies.
Summer 1553: A time of danger and deceit. Brendan Prescott, an orphan, is reared in the household of the powerful Dudley family. Brought to court, Prescott finds himself sent on an illicit mission to the King's brilliant, enigmatic sister, Princess Elizabeth. But Brendan is soon compelled to work as a double agent by Elizabeth's protector, William Cecil—who promises in exchange to help him unravel the secret of his own mysterious past.
A dark plot swirls around Elizabeth's quest to unravel the truth about the ominous disappearance of her seriously ill brother, King Edward VI. With only a bold stable boy and audacious lady-in-waiting at his side, Brendan plunges into a ruthless gambit of half-truths, lies, and murder. Filled with the intrigue and pageantry of Tudor England, The Tudor Secret is the first book in The Elizabeth I Spymaster Chronicles.
You can visit his website at www.cwgortner.com.

Sheila Henrix, author of the YA paranormal, The Betrayal, will be stopping off at (tour starts Feb. 14)!
When Zachariah and Matthew McCannon were young, their parents abandoned them, leaving Zack to take care of his little brother, Matt. Though they lived with their grandmother, she was always sick, so Zack was forced to raise him. This was not an easy task.
Zack had his hands full because of Matt's unusual powers. He has visions and dreams that come true, and when he gets angry or upset, he can move things with his mind. Because of this, evil seeks him, keeping Zack on his toes as his protector.
As the brothers grew older, they became hunters, pursuing evil supernatural forces. After Matthew has a dream, it sends them on a hunt for cave, not knowing why, but realizing it is necessary. When they arrive, Matt finds the vision was a trap.
A Darkness like no other wants to control Matt and kill Zack. The Darkness is named, Alanya, which means, The Destroyer.
Alanya hates the brothers. In the past, every time he tried to apprehend Matt, Zack would thwart him by protecting his brother. Alanya is incensed that a mere human boy can beat him, for demons are not to be defied.
When Alanya asks Zack, "How far will you go to save your brother?" Zack answers, "As far as I have to."
Now, the brothers are faced with a deadly force they never had to deal with before. This demon is on a deadly mission to destroy everything the brothers hold dear. If the McCannon's are not careful, neither of them will be able to escape.
You can visit her website at www.sheilahendrix.com.

Cynthia Kocialski, author of the entrepreneur book, Startup from the Ground Up, will be visiting Digital Journal!
Many entrepreneurs have that sudden spark of inspiration, that moment when an product idea is born, their minds start racing quickly with images of all its potential, jumping from one possibility to the next, and then their thoughts slowly settle and arrive at vision a futuristic company – one with crowds of customers beating at the doors of their new office building, inboxes overflowing with requests from the press wanting to interview the founders, and phone ringing with investors all wanting to get in on the deal. Finally, reality brings the entrepreneur's thoughts to a screeching halt, "How do I go from this great idea to this great company. Where do I start?" The idea is born, but you can only go so far with just an idea. Start-ups don't fail because companies are unable to build a product; they fail because the business factors needed to bring that product into the market are either neglected or ignored. Practical, insightful and actionable, Startup from the Ground Up gets you moving down the right path and thinking in the right direction with tips, strategies, and techniques on how to launch a start up.
You can visit her website at www.cynthiakocialski.com.

James LePore, author of the thriller, Anyone Can Die, will be visiting Situations Where You May Need It and I Swim for Oceans!
Anyone Can Die is a collection of three emotionally charged stories written by Mr. LePore from the world of his widely acclaimed novel, A World I Never Made.
Till Death Do Us Part: A young couple on their honeymoon in New Mexico find a bond they did not know thay had when they are forced to confront trouble in the form of a surly trio of locals.
God's Warriors: A cynical American woman on her own in Europe makes a decision that both reveals and belies her true character.
Max: The childhood roots of Max French, a quirky, deadly and, in his own eyes, oddly lovable F.B.I. Agent.
You can visit his website at www.jamesleporefiction.com.

Allan Leverone, author of the thriller, Final Vector, will be visiting Night Owl Reviews!
Air traffic controller Nick Jensen's life is in a shambles. His wife Lisa has died following a horrific automobile wreck and the authorities suspect foul play. He finds evidence suggesting Lisa, a Pentagon auditor, had discovered potentially treasonous material on a fellow employee's computer, a man who also winds up dead. Desperate to escape the pain, Nick throws himself into his work and is on duty at the radar ATC facility serving Boston's Logan Airport on the night U.S. President Robert Cartwright is scheduled to fly into Boston. Armed terrorists storm the facility, killing the security staff and taking Nick's fellow controller hostage as he works. Nick escapes capture, but with time running out, must use the information from his murdered wife to unravel the terrorists' plot and stop and assassination while outnumbered, unarmed and on the run…
You can visit his website at www.allanleverone.com.

Frank C. Matthews, author of the urban fiction novel, Respect the Jux will be visiting (no stop today)!
A young man obsessed with obtaining the American Dream, forms a fraternity of thieves to fulfill it.
MEET CAT. In Jamaica . . . he learned the art of the "jux": robbing people by studying their everyday movements. By the age of eight, Cat was shoplifting and purse-snatching. By ten, he had his first gun. At fifteen, he committed his first murder.
MEET THE GANG. In New York City . . . he created The Order: a secret society of thieves who played by Cat's rules. He taught his crew how to pull off the perfect jux. Made them swear on a bible and a bullet. Robbed dealers, pushers, thugs. And raked in millions. Then Cat was betrayed—by one of his own men.
BREAK THE RULES. In Miami . . . he set up a new operation. Bigger game, bigger stakes. The targets are prime—athletes, politicians, drug lords, celebrities—and the payoff is huge. But the party scene is as dangerous as the ladies are beautiful. Cat has to watch his back and remember the rules: Never trust a thief. Never get caught.Based on a true story.

Jennifer Lynne Matthews, author of the fashion/craft guide, Fashion Unraveled, will be visiting Literarily Speaking!
Fashion Unraveled offers an inside look into the operations of a small fashion design business. This book offers tips, tools of the trade and valuable insight into the industry. This acts as a guide for developing a customer, market and collection. The book introduces the reader to sourcing and production, as well as explains marketing concepts. Whether the reader is an entrepreneur, designer, student or craftsperson, this book will guide one through the business implementation process. Fashion Unraveled introduces an in-depth look at creating a costing model, solid pricing and realistic budgeting. Fashion Unraveled is user friendly and was designed for the creative mind. Chapters are laid out with definitions and web links located in the sidebars of the book for ease in use. The second edition features over 400 pages of information transforming this into the "must read" resource for every designer entrepreneur.
This book offers a new case study feature, following a small fashion business through their business launch, including their business plan. Fashion Unraveled also features several designer interviews, including a Q&A with British designer Timothy James Andrews and couturier Colleen Quen.
You can visit the author's website at www.fashionunraveled.com.

Kristina McMorris, author of the women's fiction novel, Letters From Home, will be visiting (tour starts Feb. 21).
Chicago, 1944. Liz Stephens has little interest in attending a USO club dance with her friends Betty and Julia. She doesn't need a flirtation with a lonely serviceman when she's set to marry her childhood sweetheart. Yet something happens the moment Liz glimpses Morgan McClain. They share only a brief conversation – cut short by the soldier's evident interest in Betty – but Liz can't forget him. Thus, when Betty asks her to ghostwrite a letter to Morgan, stationed overseas, Liz reluctantly agrees. Thousands of miles away, Morgan struggles to adjust to the brutality of war. His letters from "Betty" are a comfort, their soul-baring correspondence a revelation to them both. While Liz is torn by her feelings for a man who doesn't know her true identity, Betty and Julia each become immersed in their own romantic entanglements. And as the war draws to a close, all three will face heart-wrenching choices, painful losses, and the bittersweet joy of new beginnings.
You can visit her website at www.kristinamcmorris.com.
D.W. Richards, author of the women's fiction novel, Pairs, will be visiting If Books could Talk!
Pairs is the story of Kayley and Adam, a single mom who makes her living writing greeting cards and a young carpenter; and Alexandra and Henry, a former stripper with dual identities and a math teacher with some unusual gender issues. The couples are connected through Henry and Adam, who are cousins, and through Kayley's friend Helen, who is also Henry's step-sister. As each couple builds a connection, the joint friendship turns into family. Kayley's daughter, Terra, becomes a central focus of both relationships; she is loved and nurtured by the village that the couples create. With the tightening of the bond between the couples, the mission for the pairs—which begins and ends with Kayley—turns to parenthood for Henry and Alexandra. The story weaves the elements of past sexual abuse, sexual dysfunction, problem pregnancies, and absolute devotion to family into a plot that draws the reader into the lives of these very unconventional characters.

Tom Roy, author of the Christian nonfiction book, Released, will be visiting Shine!
Released tells the remarkable story of the birth, growth, and development of a unique Christian outreach to the world of professional baseball-Unlimited Potential Inc. Beginning with a phone call from Hank Aaron during a miserable Indiana blizzard, the fledgling start up work has grown to a world-wide ministry that has impacted thousands with the gospel message through baseball clinics and instruction. Of special interest are the chapters on the culture of professional baseball and the life of a pro baseball player's wife, with all its unique challenges and issues. Through dozens of anecdotes, the personal stories of changed lives light up the pages of this book. Based on lessons learned on the baseball field and in life, readers will want to refer again and again to the leadership principles taught and lived out through UPI. Like a pitch delivered from the game's finest, UPI's message has be 'released' to every part of the globe. An in the end, the reader must "make the call."
You can visit his website at www.tomroy.org.

Kath Russell, author of the comical mystery thriller, A Pointed Death, will be visiting (no stop today)!
Welcome to the world of Nola Billingsley, a 40-something biotechnology whiz with an adored shorthaired pointer, who finds herself embroiled in both a nefarious murder and a blazingly hot new romance in the thriller A Pointed Death, by Kath Russell. When techno genius Nola Billingsley finds her former employee, an amoral creep who stole secrets, murdered, she doesn't exactly shed tears. Instead, she begins a flirtation with the inspector assigned to the case. With her shorthaired pointer Skootch watching her back, Nola and her group of techno pals try to help solve the murder, bringing into play Nola's feisty feminism and idealism, and putting both her life and her love affair at risk. Finding a link between the Chinese government and American thieves, she bands with a group who believes that biotech people should protect their industry from any evil abusers. Could there be a government plot afoot, and can she save the world even as she tries to salvage her love life? Smart, witty, and playful, A Pointed Death looks at the biotech industry with a decidedly feminine slant. The writing is edgy and full of humor, and the plot twists and turns with surprise after surprise. A breathtaking thriller with a unique background, A Pointed Death announces the debut of an enormously talented new writer to watch.

Frank Scully, author of the mystery novel, Resurrection Garden, will be visiting Broowaha!
An investigation into a murder of a man hated by everyone has threads that lead to his best friend, Isaac. Jake is ambushed and almost killed, but is nursed back to health by Isaac. While Jake follows the clues into a labyrinth of hatred, sordid crimes and missing money he becomes attached to an eight year old orphaned boy named Andy and falls in love with Isaac's sister, Alice. After being alone for so long with no hope or care for what tomorrow might bring, Jake finds it difficult to accept these new emotional attachments.
Jake believes in Justice, but before he had only his own life on the line. When Andy is kidnapped and almost killed, Jake knows the killers will do anything to stop him. In order to protect Alice and Andy, he must break their hearts and leave them and North Dakota behind.
Jake knows he'll be back. So do the killers. Trap and counter trap are laid. Jake knows there will be graves. He just doesn't know who will be in them.
You can visit the author online at www.frankjscully.com.

Rose A. Valenta, author of the humor book, Sitting on Cold Porcelain, will be visiting The Sunday Book Review!
Political unrest…government scandal…corruption…extortion. What do all these things have in common? They are perfect fodder for satire! In Sitting on Cold Porcelain, you will find an amusing, perceptive, and laugh-out-loud take on the state of our country and our world, on celebrities and politicians, and all the events that make us all roll our eyes and groan.
Some of the satirical essays within the pages of Sitting on Cold Porcelain include "Giuliani's Gaffe Could Qualify for Political Darwin Award," "Rush Limbaugh: The Don Rickles of Radio," "State of The Union 2010: Bitch-Slapping Congress," "Islamic Cleric Declares Jihad on Mickey Mouse," "Little Egypt to Run Against Sarah Palin," and "Who Moved My Mascarpone?"
You can visit the author's website at www.rosevalenta.com.

Pamela Samuels Young, author of the legal thriller, Murder on the Down Low, will be visiting (no stop today)!
A brazen killer is targeting some of L.A.'s most prominent citizens. The victims are all quintessential family men. Well educated. Attractive. Successful.
But appearances can be deceiving.
When the baffling murders are linked to a contentious wrongful death lawsuit, two savvy lawyers and a tenacious female detective soon expose a scandalous tale of lust, lies and vengeance.
You can visit her online at www.pamelasamuelsyoung.com.

Vincent Zandri, author of the thriller/romantic suspense novel, The Innocent, will be visiting Socrates Book Reviews!
When Green Haven Prison Warden and recent widower, Jack Marconi is accused not only of aiding the escape of a convicted cop killer, but for the killer's murder also, he goes on the lam and in the process, discovers that everyone he ever trusted is his enemy! It's been a year since his wife was killed. Ever since, he's been slipping up at his job as warden at an upstate New York prison. It makes him the perfect patsy when a cop-killer breaks out–with the help of someone on the inside. Throwing himself into the hunt for the fleeing con, Jack doesn't see what's coming. Suddenly the walls are closing in. And in the next twenty-four hours, Jack will defy direct orders, tamper with evidence, kidnap the con's girlfriend–and run from the law with a .45 hidden beneath his sports coat. Because Jack Marconi, keeper of laws, men, secrets, and memories, has been set up–by a conspiracy that has turned everyone he ever trusted into an enemy. And everything he ever believed in into the worst kind of lie.
You can visit the author's website at www.vincentzandri.com.

You're Invited!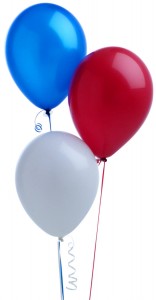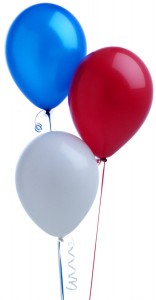 Pump Up Your Book would like to extend an open invitation to everyone as they host the February 2011 Authors on Tour at a Facebook party on Friday evening, February 25, 2011, at 9 to 11 p.m. (adjust to your time zone)! Not only will this give you the chance to talk to these authors, you could win some wonderful prizes, too! Here are the details:
WHO: February 2011 Authors on Tour & YOU!
WHAT: Facebook Party
WHEN: Friday, February 25, 2011, starting at 9 p.m. and ending at 11 p.m.
WHERE: Pump Up Your Book's Fan Page (click here for more details!)
Hope to see you there!
If you would like to book your next virtual book tour with us, click here!

Tags: Allan Leverone, Becky Due, blog tours, book promotion companies, book publicists, book publicity, C.W. Gortner, Cynthia Kocialski, David Richards, Diana Gabaldon, Dr. Jennifer Freed, Erin Bassett, Frank C. Matthews, Frank Edwards, Frank Scully, James LePore, Jeanne C. Davis, Jennifer Lynn Matthews, Kath Russell, Kristina McMorris, Lou Aronica, Michael Ferris, online book publicists, pamela samuels young, promote your book, Pump Up Your Book, Rose A. Valenta, sell your book, Sheila Hendrix, Tom Roy, Vincent Zandri, virtual book tours
Trackbacks
Leave a Trackback