Sarah, They're Coming for You Virtual Book Tour April & May 2011
Authors on Tour
,
Featured
— By
Dorothy Thompson
on March 3, 2011 at 7:28 pm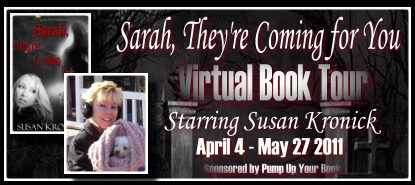 Join Susan Kronick, author of the autobiographical paranormal, Sarah, They're Coming For You, as she virtually tours the blogosphere April 4 – May 27 2011 on her first virtual book tour with Pump Up Your Book!
About Susan Kronick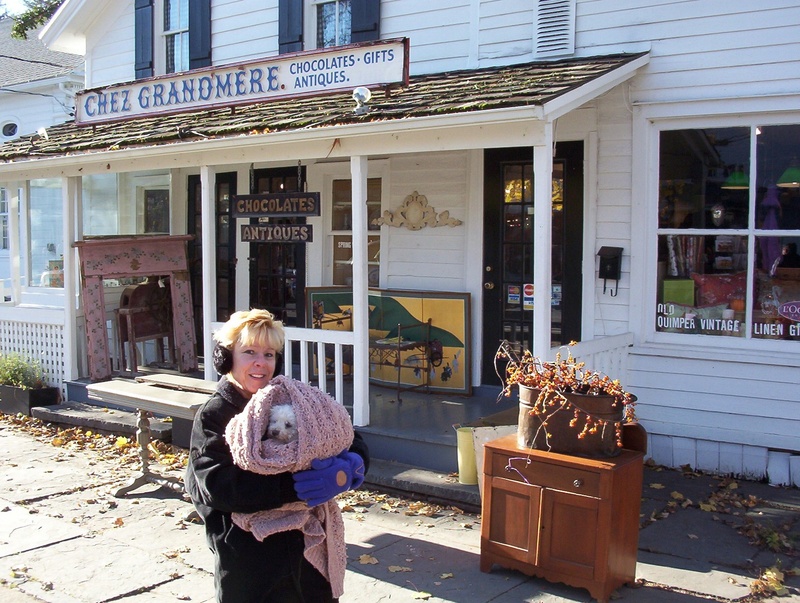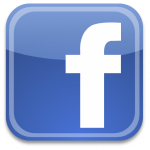 Susan Kronick's background is the perfect backdrop leading up to her latest paranormal novel, Sarah, They're Coming for You.  She has a Master of Science in Psychology from Nova Southeastern University and a Ph.D. in Paranormal Studies/Psychology from Union Institute and Graduate School, as well as being an adjunct psychology professor at Barry University and Palm Beach State College.  A psychic and a medium, she has the gift of seeing the dead since she was a child.  She also has taught parapsychology classes through the Palm Beach County School Board, as well as at Palm Beach State College.  Susan has extensive experience in the area of investigations of haunting and the paranormal.  She lives with her husband and her four spoiled rescue dogs in south Florida.  You can visit her website at www.susankronick.webs.com. "Like" her page at Facebook at http://www.facebook.com/pages/susan-kronick/156870670886.
About Sarah, They're Coming for You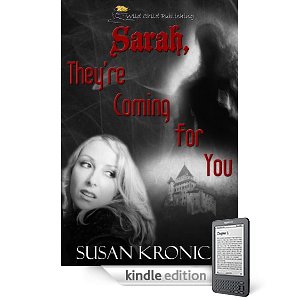 Restless spirits of the dead, torment the living for many reasons. But the dark hunters seek one thing.  It is not God's blessing, but a soul for eternity.
For years, Sarah was tormented by these seekers.  Each passing year they gained strength.  Guided by her great great grandfather Hermann-who intercedes on her behalf-Sarah had faith, but now, she feels her faith in Hermann is slipping, and she grows spiritually weaker.
When a mysterious woman—a link from the past—enlightens Sarah of her journey, every thing falls into place.  Sarah has a connection  between her ancestral family and her own haunting from the rogue ghosts in the after life.  They seek her in order to claim two family members with a single soul.
One thing left to do for Sarah.  Go to the family home in Austria and face the ghosts head on, or lose her soul forever.
Read the Excerpt!
"ERRRRRR," the noxious sound pierced the fragile veil that exists between the living and the dead. As always, it startled Sarah from her slumber. Habit forced her to turn and look at the digital clock on the nightstand beside her bed. She knew without question even before she saw the hideous red numbers staring back at her that the time would indicate the height of the 'witching hour'. Fed by a morbid curiosity, she glanced at the face of the clock, having her suspicions confirmed. Each time the psychic buzzer sounded, she hoped the numbers indicating the time on the clock would be different, anything but the dreaded 3:33 a.m.
Sarah knew the sound was within her own head, oblivious to all others. Still, she looked over at Richard in the same way she had long ago glanced at her sister Nancy. "Why can't anyone else hear it, too?" She silently begged for an answer. Weary from this repugnant routine, Sarah prayed for protection from the inevitable parade of lost souls that would any moment begin their ascent into her bedroom. The intensity of dread that accompanied the gathering of the spirits had not dissipated after all these years. She was rapidly drenched in the cold sweat of primeval fear. Tense muscles began to throb at the back of her neck, accompanied by a terror so strong the blood in her veins literally ran cold, threatening to congeal in its tracks. Her heart palpitated with such force thoughts of an impending heart attack were always in the back of her mind. This is what it must be
like to be literally scared to death. She struggled to breathe the air was being sucked out of the room. Heaviness paralyzed her limbs, rendering her unable to move.
The morbid chant began a violent assault to her auditory sense. "Sarah, they are coming for you." "Sarah, they are coming for YOU." "Sarah, they are COMING FOR YOU."
The figures of the pathetic dead began their slow ascent toward the bedroom. She always sensed their arrival some minutes before they could be seen entering the bedroom,
as if to further torment her. Although there were no footsteps heard, she was well aware of the slow monotonous lumbering that headed toward her. Their deliberately slow movements mentally tortured her, prolonging their inevitable arrival. The unclean spirits would first be visible as orbs of light. Then appear as shapeless ethereal forms. Once surrounding Sarah's bed, they materialized into what they looked like while walking the earth as live humans. Their eyes stared blankly in front of them. Their clothing providing her a clue as to when they lived, dressed appropriately for the historical time which they walked the earth as people. Sometimes she would see the same lost souls repeatedly. Sarah saw some spirits just once and never again. She stared with morbid curiosity at all of them. Although this 'ritual' had occurred dozens of times to Sarah throughout her life, for her it continued to hold a morbid fascination. She no longer hid under the covers as she did when she was a child. She focused intently as they marched with mechanical precision, taking their places around the bed. The rational part of Sarah was frozen with a primitive fear that hit at the deepest level of the human psyche. She watched the march of the pathetic creatures, frozen in a kind of limbo state not at peace for all eternity. They are the 'lost souls,' as she referred to them.

Here's what reviewers are saying about Sarah, They're Coming for You!
"Ms. Kronick has impressed me with her creative storytelling of ghost, mediums and evil spirits. She did a great job on the detailed research in this story and of the country of Austria. This really has me adding it to my list of places to go. The story is very well-plotted and the surprise towards the end of the book may shock you, but I won't give it away here. If you enjoy a story with a good haunting story, I am sure you will enjoy this one!"
– Literary Nymphs
Sarah, They're Coming for You Virtual Book Tour Schedule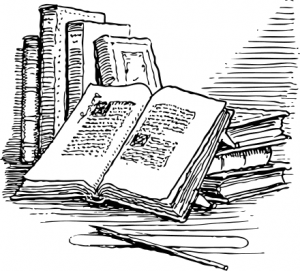 Monday, April 4
Book reviewed at Celtic Lady's Reviews
"As an author who has studied psychology, has a Ph.D in Paranormal Studies and is a physic and a medium, Susan Kronick's writing is very believable. I did enjoy the story and any paranormal fan will love this book."
Tuesday, April 5
Book spotlighted at Review From Here
Wednesday, April 6
Guest blogging at Acting Balanced

Thursday, April 7
Interviewed at Virginia Beach Publishing Examiner
Friday, April 8
Book spotlighted at Donna's Blog Home
Monday, April 11
Book reviewed at Reading, Reading & Life
"Sarah, They're Coming for You, is a good supernatural, paranormal mystery, I recommend it to all lovers of things that go bump in the night!"
Tuesday, April 12
Interviewed at The Book Bin
Wednesday, April 13
Book spotlighted at Moonlight Lace & Mayhem
Thursday, April 14
Guest blogging at Beyond the Books
Friday, April 15
Book reviewed at Black Diamonds Book Reviews
"Susan Kronick did an awesome job with this book!  She knows a lot about the different types of ghosts!  I was highly entertained and educated while I was reading her book!  I was really hoping that whatever ghosts were bothering her would just stop.  She really made the story come alive with her trip to Austria!  Oh, and her husband, he sounds like my husband.  He thought she was crazy, but he went along with her wishes to travel to Austria.  No, he didn't go with her…are you kidding.  Read the book to see who she did go with and what the outcome was!"
Monday, April 18
Guest blogging at Murder by 4

Tuesday, April 19
Book reviewed at The Phantom Paragrapher
"Are you a fan of the TV shows Ghost Whisperer and Medium , though today's book is more Ghost Whisperer as Sarah ever since she was a little girl has been able to see spirits – earthbound spirits and other psychic apparitions."
Wednesday, April 20
Interviewed at Literarily Speaking
Thursday, April 21
Interviewed at As the Pages Turn
Friday, April 22
Guest blogging at As the Pages Turn

Monday, April 25
Book reviewed at Cafe of Dreams
"The fact that Sarah, They're Coming for You is based on actual events and circumstances that the author, herself, experienced makes this story even more fascinating."
Tuesday, April 26
Guest blogging at My Love Affair with Books
Wednesday, April 27
Book reviewed at Aobibliophile
"Susan Kronick's writing shines when she discusses the technical aspects of the paranormal. i was impressed every time she would get behind the lectern and assume the role of a professor. "listening" to her talk may be the closest i could get to attending an actual lecture in Paranormal Studies 101. her propensity, though, for labeling Sarah as the speaker, the haunted woman, the ghost hunter, the seer, the frenzied woman, etc. were a bit distracting.
other than this observation, i find the book quite interesting and very informative."
Thursday, April 28
Book reviewed at The Book Faery Reviews
Friday, April 29

Chat & Book Giveaway at PUMP UP YOUR BOOK APRIL 2011 AUTHOR ON TOUR FACEBOOK PARTY
Monday, May 2
Interviewed at The Book Connection
Tuesday, May 3
Book reviewed at Bookworm Lisa
Wednesday, May 4
Interviewed at The Hot Author Report
Thursday, May 5
Interviewed at Beyond the Books
Friday, May 6
Chat guest at Pump Up Your Book Live!
WIN 3 COPIES OF SARAH THEY'RE COMING FOR YOU!
Monday, May 9
Interviewed at The Writer's Life
Tuesday, May 10
Guest blogging at Paranormal and Romantic Suspense
Thursday, May 12
Interviewed at Review From Here
Friday, May 13
Interviewed at Paperback Writer
Monday, May 16
Guest blogging & book giveaway at Satisfaction for Insatiable Readers
Tuesday, May 17
Interviewed LIVE at Blog Talk Radio's A Book and a Chat
Show starts 6:30 p.m. eastern time (adjust to your time zone)
Wednesday, May 18
Guest blogging at Caridad Pineiro
Thursday, May 19
Guest blogging at Writing Daze
Friday, May 20
Guest blogging at Literal Exposure
Monday, May 23
Interviewed at Pump Up Your Book
Wednesday, May 25
Book reviewed at A Book and a Dish
Thursday, May 26
Interviewed at Broowaha
Friday, May 27
Chat & Book Giveaway at Pump Up Your Book's Authors on Tour May 2011 Facebook Party

Susan Kronick's SARAH, THEY'RE COMING FOR YOU VIRTUAL BOOK TOUR '10 will officially begin on April 4 and end on May 27 '11. Please contact Dorothy Thompson at thewriterslife@yahoo.com if you are interested in hosting and/or reviewing her book or click here to use the form. Thank you!
Note: Susan's April tour is now full.  If you would like to review her book or let her guest post on your blog during May, please contact us!

If you would like to book your own virtual book tour with us, click here to find out how!
Tags: author tours, blog tours, book publicity, ghost books, ghost hunter, ghosts, haunted, hauntings, i see dead people, Kindle books, online book promotion, online book publicity, online book tours, paranormal, paranormal author, paranormal book, paranormal kindle, paranormal studies, parapsychologist; mystery, psychic, Pump Up Your Book, Sarah They're Coming for You, Susan Kronick, suspense, virtual book tour
Trackbacks
Leave a Trackback