The Pub Across the Pond Virtual Book Publicity Tour September, October & November 2011
Authors on Tour
,
Featured
— By
Dorothy Thompson
on September 11, 2011 at 10:21 pm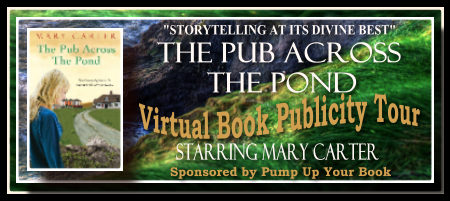 Join Mary Carter, author of the women's fiction novel, The Pub Across the Pond (Kensington), as she virtually tours the blogosphere September 20 – November 11, 2011, on her second virtual book tour with Pump Up Your Book!
About Mary Carter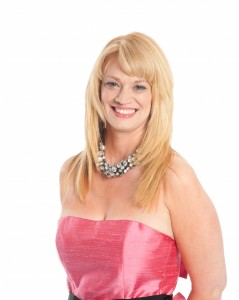 MARY CARTER is a freelance writer and novelist.  The Pub Across the Pond is her fifth novel with Kensington. Her other works include:  My Sister's Voice, Sunnyside Blues, She'll Take It, and Accidentally Engaged.  In addition to her novels she has written two novellas: A Very Maui Christmas in the best selling anthology Holiday Magic, and The Honeymoon House in the best selling anthology Almost Home. She is currently working on a new novel for Kensington.
Readers are welcome to visit her at www.marycarterbooks.com.
Visit her at Facebook at http://www.facebook.com/pages/Mary-Carter-Books/248226365259.
About The Pub Across the Pond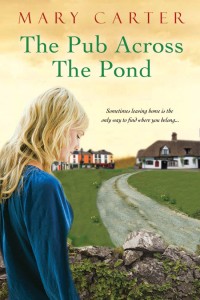 "Sometimes leaving home is the only way to find where you belong…."
Carlene Rivers is many things. Dutiful, reliable, kind. Lucky? Not so much. At thirty, she's living a stifling existence in Cleveland, Ohio. Then one day, Carlene buys a raffle ticket. The prize: a pub on the west coast of Ireland. Carlene is stunned when she wins. Everyone else is stunned when she actually goes.
As soon as she arrives in Ballybeog, Carlene is smitten, not just by the town's beguiling mix of ancient and modern but by the welcome she receives. In this small town near Galway Bay, strife is no stranger, strangers are family, and no one is ever too busy for a cup of tea or a pint. And though her new job presents challenges–from a meddling neighbor to the pub's colorful regulars–there are compensations galore. Like the freedom to sing, joke, and tell stories and, in doing so, find her own voice. And in her flirtation with Ronan McBride, the pub's charming, reckless former owner, she just may find the freedom to follow where impulse leads and trust her heart–and her luck–for the very first time.
Book Excerpt:
Prologue
Declan
The Greatest Love Story Ever told in Ballybeog
It was the greatest love story ever told in Ballybeog when everyone was drunk, but nobody wanted to go home, and all other great love stories had been told.
Name's Declan, but I'll answer to most anything as long as yer thirsty and polite, and in that order. Ah, say nothin' until you hear more. I've been a publican at Uncle Jimmy's going on twenty years now. Most days it's good ole craic, but sometimes when you're a publican, you've gotta be a bags. I wasn't sure Carlene Rivers, the Yankee Doodle Dandee who won the pub, had that in her. She had sweet written all over her, and I hate to say it, but girls like that always seem to attract the wrong kind of lads. I've seen many a sweet lass get the guy of their dreams, only to watch them turn into their worst nightmares. Over time their men belly up to the bar more than they do the bedroom. Because the Irishmen who "do", usually don't hang around here. And Ronan McBride was no exception.
Nobody thought the lad would ever settle down. There are three kinds of Irish men. Those who do, those who don't, and those who say they might but probably won't. Ronan McBride was the latter. He was thirty-three years of age but still hadn't worked out his boyish ways. I don't know why nature makes those marriage-phobic-men so alluring to the women, a course, no one would disagree that he was the best looking man in the family, and I'm not just saying that because he was the only man in the family. His father James McBride (or Uncle Jimmy as he was known around here), had passed, God rest his soul, leaving Ronan, his mother, and six sisters to run the McBride family pub. In heavenly retrospect, I bet James wishes he would've just left the pub to the girls; it would have been an insult to his only and eldest son all right, but as I said, sometimes when you're a publican, you've gotta be a bags.
As the song goes, Ronan was a rambler and a gambler, although he was never a long way from home. I can't tell you what it was that made the birds go absolutely mental over him, except he was over six feet and had all his hair. Let's just say he had his pick of chickens in our little town, not to mention a hen or two who would've liked to sink their beaks into him.
But it was Carlene who got folks to whispering that maybe, just maybe, our terminal bachelor might mend his wayward ways. There was something in the air whenever those two were in the same room. A bit of a spark you might say, especially when they were arguing. Yep, things certainly hummed when they lit into each other, and for anyone watching it was great craic. Although we worried about Sally Collins, of course, she'd been absolutely lovesick over that boy her entire life. Still, it did me good to see that beautiful Yankee bird come into town and shake up his world, and my money was on her from the beginning.
But despite cheering the lass on, I understood Ronan's terror. For some, there's nothing more frightening than love, except maybe running out of ale. I was like him meself, one of the Irishman who don't. And let me tell you, many are the nights when I've regretted it. Cold, long, rainy nights when I'm lying in bed and I close my eyes and some skirt that I chased when I was a younger lad comes skipping into my dream, all pretty, and bouncy, and smelling nice, only to start giving me shit for letting her go. Worse than the terrors, those dreams. I've known Ronan since he was a squaller, and I didn't want him to make the same mistakes I did. I used to say, 'What's for you, won't pass you', but I know it's a lie. I let them pass me. I always thought there'd be more time.
I'm in me seventies now, and it's probably too late for me. I'm a scrawny looking thing with black wire glasses and I've a tuft of silver bird nest sitting on me head, but I've been told I still have a right nice smile, (even if they're not all me original teeth), and believe it when I tell ye I got me share of tiddly-winks back in the day. I'm not much over 5'5 which I read in some touristy-type book is average for an Irishman. The average Irishman, according to this book, is 5'5, drinks four cups of tea a day, has 1.85 kids, and spends three euros a day on alcohol. I don't know where the writer of these so-called facts was getting his information, but it sure t'wasn't here, cuz some of our lads spend five euros an hour on the black stuff. That's a pint of Guinness for you blow-ins.
To make a long story short, I'm just your average Joe Soap. I make up for it in other departments if you know what I mean. Ah, but this story isn't about me or my regrets, so I hope you can put away all lurid thoughts of my national endowments. If you want to take that matter up on a one-to-one basis, and it goes without saying that you have to be a good-looking bird, then you can Facebook me. I didn't join the fecking thing until the pub went up for raffle in America, but now that I'm on it, I reckon I might as well make the most of it. On that note, if anyone has an extra goat to give away, I'm on that farming game and I can't seem to get a fecking goat no matter what I do, so send me one, so, if you please.
To make a long story short, we were a nice, quiet town until that fecking raffle went viral. That means a lot of people on the internet saw it. The tickets were sold in Irish festivals all over America, and they went for twenty-dollars apiece. Everyone and their mother wanted to win a pub in Ireland. And if Carlene's mother looks anything like her daughter, I would've gone for a mother-daughter combo, but the Young Yank came on her own. And in the wink of an eye, our quiet little town weren't so quiet n'more.
Situated on the West Coast of Ireland, we're nestled on the edge of Galway Bay. We might be small, but we're mighty. Close enough to Galway City we only need to follow the scent of heather and lager along the coast to lay our fingers on her thriving pulse, but tucked far enough away that until that fecking raffle, we didn't get too many blow-ins.
We'll call our little village, Ballybeog, or in Irish, Baile Béag, which means "Little Center". I picked it because it sounds pleasant and Irish-y and because nobody in their right minds wants me to use its real name. Not out of shame, mind you, but for fear of being over-run by Americans like what happened in Dingle when the dolphin showed up. Nothing can ruin a sweet little village faster than a gaggle of Americans tracking down their "Irish roots" with their iPhones and dodgy laminated diagrams of supposed family trees.
Regardless, everyone will be treated as if they're welcome at the McBride family pub. This is the place to be. Drink away your troubles, catch up with the locals, watch a horse race, listen to traditional Irish music, play a game of pool, or darts, or cards, and see how much better life treats ye after a nice pint. Or two. Or twelve. Nobody keeps count except the Americans. Right now the place is jammers. We're waiting on a bride. So let me tend to my other customers now, but doncha worry. I'll check back to see how you're doing, or freshen your pint. And if you get half a mind to be neighborly, don't forget to send me a fecking goat.
Here's what critics are saying about The Pub Across the Pond!
THE PUB ACROSS THE POND
BY Mary Carter
Sep 06, 11
One ticket can change the life of many. On the west coast of Ireland in the small town of Ballybeog, things are about to get exciting. An American has just won Uncle Jimmy's, a white stone pub with bright blue trim and a thatched roof. The townspeople have very mixed feelings about the winner of the lottery. They are a proud people with a history of perseverance and tenacity. The town welcomes her with open arms or so it would seem. Strange things are happening in Ballyboeg and it appears it all started when she arrived.
Carlene Rivers has never been a lucky person. She lost her mother at a very young age and then slowly lost her father. She had a botched marriage to an Irish man and was living an unfulfilling life in Cleveland, Ohio. On a yearly trip to an Irish festival in Dublin, Ohio, Carlene decides to take a chance and she buys a single lottery ticket for an opportunity to win a pub. Being a descendant from the Emerald Isle, some of her fondest memories are of her grandmother reliving her family's history. When fantasy becomes reality, can Carlene make her dreams come true with a little bit of Irish luck?
How can one of the best hands in poker be beaten? By the hand of fate, that's how. Ronan McBride held four aces in his hand and he bet his family's pub to win. A hand like that is always a winner. He now has a month to earn enough money to buy back the pub. Ronan's sisters don't trust him and come up with a plan to ensure the pub is safe from their scheming uncle. They decide to hold a lottery for a chance to own the pub.
I read "The Pub Across the Pond" in one sitting. I fell in love with the book and couldn't put it down even though the sun was rising. From my experience as a recent visitor to Ireland, Ms. Carter did a fabulous job of capturing the essence of the land. She noted key sites without making it sound like a tourist advertisement. Everything Carlene felt I also felt while there. There is nothing like the lure of its history and the touch of magic in the air. You can actually take a breath and feel the enchantment in it. She reminded me of my visit within the pages of this book. She showcased the beauty of the country, the warmth of the people and the magic of their history. The characters were engaging and wonderful. The scenery was so beautifully described that you could imagine you were there. You felt the rain on your face and the wind in your hair. The romance included not only Carlene and Ronan, but the whole town of Ballybeog.
I loved every sentence of this book. I was in heaven from the beginning to the end. This is storytelling at its divine best. Ms. Carter really and truly captured the heart of Ireland; the beauty and charm encompassed in an enchanting tale of discovery, love and hope.
– Toni, reviewer
After the McBride sisters' Uncle Joe wins the family pub from their gambling-addict brother Ronan in a poker match, the sisters create a sweepstakes as a way of keeping their scheming uncle from turning the pub into a tanning salon. When adrift 30-year-old Cleveland, Oh. resident Carlene Rivers wins, creating a local media storm, no one expects her to actually accept ownership. But she does, leaving the Midwest and heading to Ballybeog, a small fictional town "out in the bogs" of Ireland off Galway. Carlene feels an intense attachment to Ireland–"Welcome home" says the voice in her head as she descends into Shannon–and the Irish accent makes her swoon. Though she's a "people-pleaser," she's drawn to bad boys, and finds herself immediately attracted to black sheep Ronan, and he to her. But circumstances conspire to keep them apart, perhaps so that Carlene can deal with a few demons of her own. Carter cleverly urges the reader to root for Carlene to hook up with bad catch Ronan, but this story is most deeply rooted in Carlene's own self-discovery. As Carlene to Irish accents, so goes Carter to Irish clichés, but beyond them lies a fun, quirky read.
– Publishers Weekly
When Carter tells a story readers cannot help but sit with a smile on their face. When you're reading The Pub Across the Pond the smile shows up almost instantly and it stays in place for the duration. Superb storytelling and fun and fantastic characters make this a story not soon forgotten.
Carlene Rivers is the unluckiest girl in the world. She's never won anything. Yet at the Irish Festival in Dublin, Ohio, she still forks over $20 for the chance to win a pub in Ireland. And she wins! Now, much to the surprise of her friends and family, she's off to Ireland.
When she arrives in Ballybeog, she falls in love with the town, the country, the way of life and her new neighbors, who welcome her with open arms. As she settles into her new life and its intoxicating freedom, it seems like her luck may have changed, especially when it comes to Ronan McBride, the pub's former owner. (KENSINGTON, Oct., 336 pp., $15.00)
– Annette Elton, Romantic Times


The Pub Across the Pond Book Publicity Tour Schedule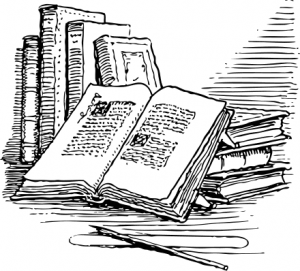 Tuesday, September 20
Guest blogging at Book Reviews by Molly
"I was walking by Times Square yesterday raging silently against the post office for losing a book I mailed to Molly back in July to be reviewed, and wondering what to write for the guest post that would now take the place of what was supposed to be my first review on my virtual book tour for The Pub Across the Pond, when I came across the Meeting Bowls…."
Wednesday, September 21
Interviewed at Virginia Beach Publishing Examiner
"I love the culture of an Irish pub. The music, the people, the warm and cozy banter as you sit at your stool. The live music. The beautiful scenery out the window. It's raining anyway, so might as well stay."
Thursday, September 22
Book reviewed at Cafe of Dreams Book Reviews
"An absolute pure delight!  No one can tell a story where the reader becomes so amazingly immersed within the characters and the story itself like Mary Carter!"
Friday, September 23
Interviewed at Cafe of Dreams Book Reviews
"I live a pretty normal, "New York" life, which is kind of an oxy-moron since nothing about living here is normal compared to living anywhere else. I love travel, exploring the city, hanging out with friends, reading, live music, plays, and writing. I go on and off the exercise wagon, I daydream too much, and I'm currently single again, which could be a whole book on its own. Regardless, I've a life full of interesting stories that I can always draw upon for my novels!"
Monday, September 26
Guest blogging at Literarily Speaking
"Life is filled with beauty and tragedy, sometimes taking place mere moments from each other. If you find yourself in Galway during the races, it's an adventure not to be missed!"
Tuesday, September 27
Guest blogging at Five Alarm Book Reviews
"I wish I would win a pub in Ireland, but writing this story was the next best thing. It's the only novel of mine that I've been able to truly enjoy re-reading. I am also excited that it was selected by Blackstone Audio to be an audiobook. I love the thought of my characters coming alive in a reading. I still think of them, wonder how they're doing, and wish I could pop in for a pint and a chat. I hope you pull up a stool, pick up the book, and enjoy them as much as I do."
Wednesday, September 28
Book reviewed at Life in Review
"I VERY highly recommend this book! I haven't laughed so much in quite a while! I absolutely love the humor that is laugh-out-loud hilarious at times. The writing is excellent and the story grabs you right from the start. The characters will completely steal your heart. I adored this story! I want to go to Ballybeog and I want to know these people! I love a small town story and this is a small town in Ireland, making it even better! I loved Mary Carter's writing and I really hope for more from her in the future! I am definitely a huge new fan!"
Thursday, September 29
Guest participant at Literarily Speaking September Book Panel
"I think the digital age is transforming self-publishing and distribution, there is no doubt about that!"
Friday, September 30
Guest blogging at Coffee Time Romance
"I'm already worried about New Years Resolutions. I know it's only the last day of September. I'm a proactive worrier. Because I never stick to any of them anyway, so what I should really resolve to do is to not be resolute about anything. I resolve to be irresolute! Now there's a goal I can actually stick to. Actually the one New Years Resolution I actually kind of stuck to was the one I made in 2004 to write a novel. I started it anyway. Then in 2005 my New Years goal was to finish it. I kept that one too. My first novel was She'll Take It, and yep, it was the result of a News Years Resolution. I've written a novel a year since then, but since it's my job now, it's never again been a formal resolution."
Monday, October 3
Book spotlighted at Book Marketing Buzz
"Carlene Rivers is many things. Dutiful, reliable, kind. Lucky? Not so much. At thirty, she's living a stifling existence in Cleveland, Ohio. Then one day, Carlene buys a raffle ticket. The prize: a pub on the west coast of Ireland. Carlene is stunned when she wins. Everyone else is stunned when she actually goes."
Wednesday, October 5
Book reviewed at A Cozy Reader's Corner Reviews
"Its unique plot gave me a wonderfully entertaining read, while the characters made me feel at home, as if I were part of them.  I've only read one other novel by Mary Carter, entitled "She'll take it," which was just as wonderful to read.  I will be picking up her other titles after enjoying The Pub Across the Pond, as well."
Thursday, October 6
Book reviewed at The Bookish Dame Reviews
"What caused me to choose this book was the promise of it not being the typical novel about love and longing in Ireland.  Thankfully, it held up beautifully to its promise."
Friday, October 7
Book reviewed at Ohio Girl Talks
"I rated this book a 5!  I would recommend it to anyone who loved a good curl up and read type of book. There is sooo much to this book you will find yourself hooked and not wanting to put it down."
Monday, October 10
Interviewed at Barry Eva's Blog Talk Radio Show – A Book and a Chat (pre-recorded from live show on Saturday)
Book reviewed at Reviews From the Heart RESCHEDULING
Tuesday, October 11
Interviewed at Book Marketing Buzz
"Hands down—writing a good book. If you write a good book, I promise you, the readers will promote it for you."
Wednesday, October 12
Guest blogging at The Book Bin
"I started writing SHE'LL TAKE IT in January of 2004 as a New Year's goal. I had always been a voracious reader, and a writer…."
Friday, October 14
Book reviewed at Mad Moose Mama
"I thought this was a great romantic book and I would give it four out of five stars.  I thought the characters were extremely likeable and believable.  I love the history shared with the reader and how the settings ambiance was described."
Monday, October 17
Guest blogging  at Five Alarm Book Reviews
"Although being the author I must admit I am biased, I love this book. I love Ireland, I love the people, I love the music, and the towns, and the "craic" (Irish word for having a good time), I love the Irish accent. I have fallen for their charms more than once. I wish I would win a pub in Ireland, but writing this story was the next best thing. It's the only novel of mine that I've been able to truly enjoy re-reading. I am also excited that it was selected by Blackstone Audio to be an audiobook. I love the thought of my characters coming alive in a reading. I still think of them, wonder how they're doing, and wish I could pop in for a pint and a chat. I hope you pull up a stool, pick up the book, and enjoy them as much as I do."
Tuesday, October 18
Book reviewed at One Book Shy of a Full Shelf
"Along with the romance; descriptive scenery, fascinating characters and the magic of Ireland make this a must read story."
Thursday, October 20
Guest blogging at Coffee Time Romance
Friday, October 21
Book reviewed at Reading Frenzy
"I absolutely adored this book. It was such a fun read and I kept rooting for Carlene throughout the entire novel. I'm not sure if I agree with her choice of men, but I have to admit, he does sound fascinating."
Interviewed at Blogcritics
"While I was writing The Pub Across the Pond, I hung out at an Irish pub in New York, and was dating an Irishman. He took me to his hometown in Ireland where I spent two weeks traveling with him, and then two weeks traveling on my own in Ireland. Additionally I read books, watched videos, scoured the Internet, talked to folks, etc. In today's age, there's no shortage of research avenues! But by far it wouldn't have been the same book without my trip to Ireland."
Monday, October 24
Book reviewed at So Many Books, So Little Time
Tuesday, October 25
Guest participant at Literarily Speaking October Book Panel
Wednesday, October 26
Book reviewed at Book Reviews by Molly
Thursday, October 27
Book reviewed at Splashes of Joy
Tuesday, November 1
Book reviewed at Celtic Lady's Reviews
"I loved this story, full of quirky characters and wonderful descriptions of a country full of beauty. Oh yes, a great romance too!! I highly recommend this book."
Wednesday, November 2
Guest blogging at Colloquium
Thursday, November 3
Book reviewed at Colloquium
Friday, November 4
Guest blogging at The Story Behind the Book
Monday, November 7
Interviewed at Review From Here
Tuesday, November 8
Book trailer spotlighted at If Books Could Talk
Wednesday, November 9
Book reviewed at The Write to Make a Living
Thursday, November 10
Interviewed at Red Room
Friday, November 11
Book reviewed at Red Lady's Reading Room

Mary Carter's THE PUB ACROSS THE POND VIRTUAL BOOK PUBLICITY TOUR will officially begin on September 20 and end on November 11 '11. Please contact Dorothy Thompson at thewriterslife(at)gmail.com if you are interested in hosting and/or reviewing his book or click here to use the form. Thank you!
UPDATE: THIS TOUR IS NOW CLOSED FOR REVIEWS.  IF YOU WOULD LIKE MARY TO WRITE A GUEST POST OR BE INTERVIEWED FOR YOUR BLOG, CONTACT DOROTHY AT THEWRITERSLIFE@GMAIL.COM.

If you would like to book your own virtual book tour with us, click here to find out how!

Tags: Accidentally Engaged, author tours, blog tours, book campaign, book promotions, book publicity, fiction, freelance writer, Ireland, Ireland pubs, Ireland travel, Kensington, Kensington author, Kensington books, Mary Carter, My Sister's Voice, novelist, online book promotion, promote your book, pub, Pump Up Your Book, romance, sell your book, She'll Take It, Sunnyside Blues, The Pub Across the Pond, virtual book tours, women's fiction, women's fiction author, women's fiction book, women's fiction
Trackbacks
Leave a Trackback