The Door to Far-Myst Virtual Book Publicity Tour November 2011
Authors on Tour
,
Featured
— By
Dorothy Thompson
on October 7, 2011 at 5:46 pm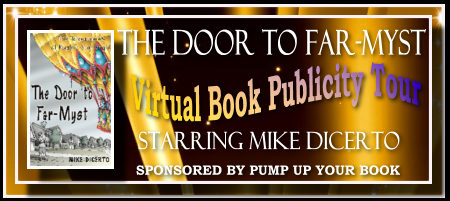 Join Mike DiCerto, author of the middle grade fantasy novel, The Door to Far-Myst: The Adventures of Rupert Starbright (Vol. 1) (Zumaya Threshold), as he virtually tours the blogosphere November 1 – 23  2011 on his first virtual book tour with Pump Up Your Book!
About Mike DiCerto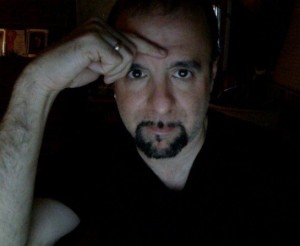 A filmmaker and writer since childhood, Mike DiCerto has directed numerous shorts, music videos, documentaries, promotional videos and two feature films (NO EXIT and TRIPTOSANE). His first novel, Milky Way Marmalade, received rave reviews and was the winner of the 2003 Dream Realm Award. He is very excited about the release of the first of his exciting new kid-lit series, Rupert Starbright: The Door to Far-Myst.
Mike has many interests including yoga (practicing for over ten years), gardening (loves growing chilli peppers in his rooftop garden), playing guitar (and trying hard to get better), cats (long-time volunteer at NYC's Ollie's Place Adoption Center and cat whisperer), really good and really bad movies and 70s TV as well all kinds of geeky stuff. He is a dedicated MST3K fanatic. He thinks of music as his religion—especially Classic Rock. He lives quite contently in a NYC apartment with his wife and soul mate, Suzy and their rescued kitty, Cosmo.
You can visit his website at www.mikedicerto.com or his blog at http://thekidinu.blogspot.com/.  Connect with him at Twitter at www.twitter.com/mikedicerto and Facebook at www.facebook.com/mdicerto.
About The Door to Far-Myst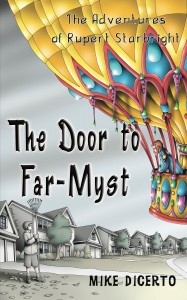 Can a boy who has never even heard of the word "imagination" save a magical world from an evil force using his own imagination?
Rupert Dullz isn't very happy. His grandmother's coffus is getting worse, school is boring and there's nothing to do on his days off but rake up endless piles of leaves. Everything in Graysland is, well, gray, and every day is just like the one before it, and the one before that. That is, until a strangely dressed man named Pie O'Sky swoops out of nowhere in his multicolored bagoon and offers a special reward to whoever can open his mysterious door. When Rupert succeeds, he's thrilled when Pie O'Sky carries him beyond it to the brilliantly colored land of Far-Myst. Adventure calls, and Rupert discovers a wonderful world full of something he's never heard of before–imagination. But Far-Myst is in danger, and it may be that only Rupert has the power to save it. Is he the one whose imagination is powerful enough to stop the evil that is destroying the beautiful world beyond the door?
Book Excerpt:
Rupert trembled as the nightwinger crept closer. He could smell its terrible stink and feel the chill that came off the thing's body.




"What do you want from me?" he said, his voice shaky.




"Nothing, my good lad. I just want to take you on a ride. A ride high into the air. Come, boy, let me take you."




"No!"




As the winger dived for him, Rupert took a step backwards and slipped. It was a lucky accident. Not as agile on its feet as in the air, the winger

landed off-balance and ended up face-first on the ground.




Rupert ran. He had no clue where he was running to or even that his legs were moving. He just felt the wind on his face and saw the plants and trees whizzing by in a blur of blended colors. His heart pounded faster than it ever had.




A scream of anger shot across the garden like a cannonball. The winger was mad and was back on its feet, flapping its wings and racing towards him. Luckily for Rupert, the many trees made it hard for the beast to fully spread its wings, and it was forced to use its legs.




He was afraid to look over his shoulder, but the sound of its footsteps was growing louder. Closer. That now-familiar stink of dead mouse tickled his nose. His legs felt like gooey noodles. Gooey noodles with hoopaleaf sauce like his mother would make him. He wished he were back home in his boring kitchen eating that sloppy, tasteless mass of dough and stick-flavored gravy.

The road grew steeper as he darted up the rocky path that led through avenues of tall blue pines with silver cones shaped like bells that jingled in the breeze. Rupert wasn't sure he could take another step. His legs would soon collapse. He would be taken by the winger to places far away and terrible.




He closed his eyes and pushed on. The winger's breath and growling voice were mere inches from his ears. It let out another scream.




Without warning, Rupert felt his legs give way, and the world went black.
Book Trailer
Giveaways, Contests & Prizes!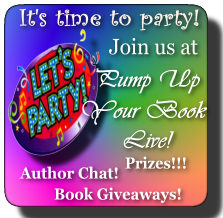 CHAT WITH MIKE!
Join Mike DiCerto at the Pump Up Your Book Live! November Author Chat / Book Giveaway Party on Friday, November 18 starting at 8 p.m. eastern!
Mike will be giving away a copy of his book! You could win a paperback copy of  The Door to Far-Myst simply by attending the chat and asking him a question. All there is to it!
For details on chat, visit the official chat page for the November authors at Pump Up Your Book Live!
* * *

WIN A ROLE IN BOOK 3 OF MIKE'S RUPERT SERIES!
What kid wouldn't like to have his 15 minutes of fame in a real live book!  Well the book isn't live but the stories Mike creates are as real as a child's imagination can take it.  Mike is giving all kids a chance to have his or her name inside the third book of his series.
Click here to find out how your kid can win!
The Door to Far-Myst Virtual Book Publicity Tour Schedule

Tuesday, November 1
Interviewed at Blogcritics
Wednesday, November 2
Guest blogging at Pitching Pencils
Interviewed at Beyond the Books
Thursday, November 3
Interviewed at Examiner
Friday, November 4
Interviewed at Review From Here
Monday, November 7
Book reviewed at Mad Moose Mama
Tuesday, November 8
Book reviewed at Between the Pages
Thursday, November 10
Book reviewed at Everyday is an Adventure
Friday, November 11
Video interview at Literarily Speaking

Interviewed at Everyday is an Adventure
Monday, November 14
Guest blogging at As the Pages Turn
Tuesday, November 15
Guest blogging at Coffee and a Keyboard
Wednesday, November 16
Book spotlight & book giveaway at Mama Knows  Books
Thursday, November 17
Interviewed at Pump Up Your Book
Book trailer featured at If Books Could Talk
Friday, November 18
Book reviewed at Reviews From the Heart
Chat with Mike at Pump Up Your Book Live! November Author Chat/Book Giveaway!
Monday, November 21
Interviewed at Broowaha
Book reviewed at 4 the Love of Books
Tuesday, November 22
Book reviewed at Live to Read
Wednesday, November 23
Book reviewed at One Book Shy

Mike DiCerto's THE DOOR TO FAR-MYST VIRTUAL BOOK PUBLICITY TOUR will officially begin on November 1 and end on November 23 '11. Please contact Dorothy Thompson at thewriterslife(at)gmail.com if you are interested in hosting and/or reviewing his book. Thank you!
If you would like to book your own virtual book tour with us, click here to find out how!

Tags: 2003 Dream Realm Award, authors, Authors on Tour, blog tour, book publicity online publicity, books, filmmaker, gardening, kid-lit, kid-lit series, middle grade, middle grade fantasy, Middle Grade Fantasy book, Mike DiCerto, Milky Way Marmalade, MST3K, NYC's Ollie's Place Adoption Center, online book promotions, online book publicity, promote your book, publicity tour, Pump Up Your Book, rooftop garden, sell your book, The Adventures of Rupert Starbright, The Door to Far-Myst, virtual book tour, yoga, Zumaya Threshold
Trackbacks
Leave a Trackback