The Clara Ann Burns Story Virtual Book Publicity Tour November 2011
Authors on Tour
,
Featured
— By
Dorothy Thompson
on October 11, 2011 at 1:18 pm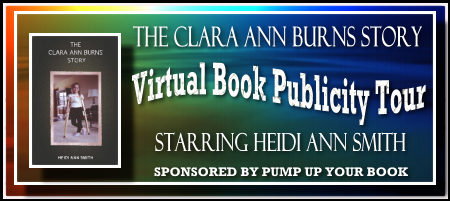 Join Heidi Ann Smith, author of the family/relationships/fiction novel, The Clara Ann Burns Story (Monkee Puzzle Press), as she virtually tours the blogosphere November 1 – 23 2011 on her first virtual book tour with Pump Up Your Book!
About Heidi Ann Smith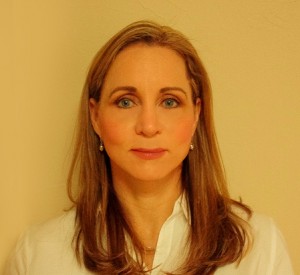 Heidi Ann Smith grew up in the Chicago area and began publishing poems as a child. At a young age, she won various local and academic awards for her writing; based on her writing abilities, she was awarded a scholarship to a private high school and attended college courses during her high school years. After high school she began raising a family and was taken away from her writing, but soon returned to complete a Bachelor of Arts from Eastern Illinois University. She then earned a Master of Arts in Humanities from California State University and a Master of Fine Arts in Creative Writing from Goddard College. Several of her poems recently found homes in various journals, and she published a scholarly thesis on the German artist George Grosz. Heidi is currently a PhD student studying Creative Writing at Middlesex University in London, England. THE CLARA ANN BURNS STORY is her first novel.
You can visit the website at www.monkeypuzzlepress.com.
About The Clara Ann Burns Story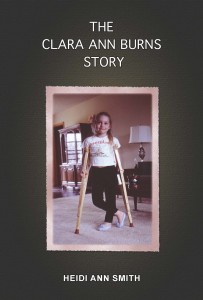 In Heidi Ann Smith's short novel THE CLARA ANN BURNS STORY, a woman who suffered child abuse looks back over her turbulent life as she approaches her fifties. Smith describes it as "a story of a young girl, Clara Ann Burns, who was tortured, abused and neglected by her family. When she was old enough to go out on her own, she got herself into situations that were not always the best. But in the end she raises her own family and holds onto the hope of healing and living without fear."
Smith explains that the story "is based on some of my life experiences," which included sexual abuse. "I needed to write this book–and I needed to have the right and the freedom to bring together different events."
Rather than creating a traditional narrative text from start to finish, in THE CLARA ANN BURNS STORY, Smith–who holds one master's degree in fine arts in creative writing, another in humanities, and is a PhD student in creative writing–chose to express child abuse and loss by experimenting with literary genre. The result is that the protagonist, Clara Ann Burns, tells her story through written memories (short stories, lists, poems, one-minute plays) and memorabilia (hospital records, photographs, personal records). All are presented without explanation: a grandmother cooks breakfast while she speaks to her deceased husband; a mother scalds her child in a bathtub; the funeral processions of John F. Kennedy and Martin Luther King, Jr.; the death of a child's father; and the rape of a stepdaughter. This multi-genre approach, Smith feels, more accurately conveys "the impossibility of piecing together this story, and reflects the inconsistencies of an abuse victim's memories that tend to jump from one instance of abuse to the next, rather than flowing through, perhaps, what might be considered the normal ups and downs of life."
In addition, Smith points out, "These isolated memories of abuse that flash through Clara's mind are what it means to have post-traumatic stress disorder. I suggest further that these isolated incidents also represent the perplexity of healing from prolonged neglect and abuse, since a constant state of fear is what is most familiar to Clara since she was abused by family members and friends for many years. If a child believes his or her own family is not adverse to his or her own torture, neglect, or rape, the child cannot survive as emotionally or psychologically intact. In Clara's case, the abuse is pervasive, there is no relief for many years, nor hope of relief until she is an older woman and capable of looking at what happened to her objectively through the instantiation of the events as presented in the text."
Despite the personal inspiration behind THE CLARA ANN BURNS STORY, Smith's academic and scholarly understanding of both creative writing and fine art informs the book's power. She likens writing to fine art: "All the great artists I studied reflected their life; in a great work of art, you cannot extricate the artist's life from their work. When you look at a work of art by Van Gogh or Caravaggio you see some truth about their life. For me, the truth does not necessarily read like a biography; there are details that are blurred from your view. When I was engaged in the writing process, some things that were hidden from my view came out–which may grab the reader because it hit me as well."
Smith hopes that readers who can identify with THE CLARA ANN BURNS STORY will find some comfort in it. "When I was a little girl I was very sick and I didn't have a happy home life. I started reading poetry, and I felt some kind of resonance and a kindred spirit with the other writer's work. I hope my work will reach someone and that they will also know that they are not alone." And, she adds, "I also hope the work is received as a work of literature."
The Clara Ann Burns Story Virtual Book Publicity Tour Schedule

Tuesday, November 1
Interviewed at Blogcritics
Wednesday, November 2
Book spotlighted at Book Marketing Buzz
Thursday, November 3
Guest blogging at Jersey Girl Book Reviews
Friday, November 4
Book reviewed at Jersey Girl Book Reviews
Monday, November 7
Interviewed at Examiner
Tuesday, November 8
Guest blogging at Mad Moose Mama
Wednesday, November 9
Book reviewed at Mad Moose Mama
Thursday, November 10
Interviewed at Review From Here
Friday, November 11
Book reviewed at Splashes of Joy
Monday, November 14
Interviewed at Literarily Speaking
Tuesday, November 15
Interviewed at The Writer's Life
Wednesday, November 16
Interviewed at The Hot Author Report
Thursday, November 17
Interviewed at Beyond the Books
Monday, November 21
Interviewed at As the Pages Turn
Tuesday, November 22
Guest blogging at The Book Faery Reviews
Wednesday, November 23
Interviewed at Pump Up Your Book

Heidi Ann Smith's THE CLARA ANN BURNS STORY VIRTUAL BOOK PUBLICITY TOUR will officially begin on November 1 and end on November 23 '11. Please contact Dorothy Thompson at thewriterslife(at)gmail.com if you are interested in hosting and/or reviewing her book. Thank you!

Tags: blog tour, book marketing, book promotions, book publicity, book tour, child abuse, child abuse books, child neglect, creative writing, family, family abuse, fiction, Fine Arts, Heidi Ann Smith, John F. Kennedy, life experiences, Martin Luther King Jr, memories, Monkee Puzzle Press, neglect, online book promotion, post-traumatic stress disorder, publicity, Pump Up Your Book, rape, relationships, sad memories, sexual abuse, The Clara Ann Burns Story, virtual book tour
Trackbacks
Leave a Trackback