Pump Up Chats with Paranormal Romance Author Jaime McDougall
Authors on Tour
,
Featured
— By
Dorothy Thompson
on November 1, 2011 at 4:55 am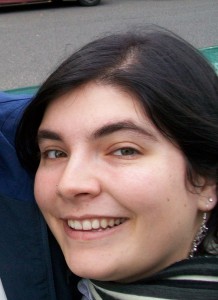 Jaime McDougall is a citizen of the world, currently loving life in beautiful country Victoria in Australia. She loves eating sushi, kidnapping her husband and naming her pets in honour of science fiction authors.
She has been published in Chicken Soup for the Soul: High School: The Real Deal and Chicken Soup for the Soul: Campus Chronicles. So You Want to Write a Guest Post: An Author's Guide to Promoting with Guest Blogging is her most recent non-fiction ebook. She has also enjoyed writing a column called 'The New Australian' in local newspapers as well as various articles online.
Echo Falls is her first paranormal romance novel. You can buy it now at:
Amazon ( Kindle ) | Barnes and Noble ( Nook ) | Smashwords ( Multiformat )
Amazon ( Print ) | Barnes and Noble ( Print )
You can visit her website at InkyBlots.com
Thank you for this interview, Jaime. Do you remember writing stories as a child or did the writing bug come later? Do you remember your first published piece?
A: Oh, I would say I was born with the writing bug. Before I learned how to write, I told stories of faraway places as well as mysteries of where I grew up. I loved stories.
As for my first published piece, it depends on your definition of published. Haha. I wrote a one-act play for my high school when my drama teacher challenged me to write one. It went on do to quite well and had more than the normal numbers of performances.
I do remember being published in Chicken Soup for the Soul: High School: The Real Deal. I wrote about my first love, a boy I will never forget because of his kindness. That I could share such a personal story and get paid for the privilege was amazing. Family members bought the book and I even signed a few. It was great.
What do you consider as the most frustrating side of becoming a published author and what has been the most rewarding?
A: Personally, the most frustrating is feeling like I have to justify self-publishing and that some people see me as somehow less of a 'real' author because I chose to do so. Thankfully, I don't run into that kind of negative thinking very often.
The most rewarding, I think, is a simple thing. People have been asking me where the next book is. I smile even now just thinking about it. That and being blamed for unfinished housework and late nights due to being unable to put my book down.
Are you married or single and how do you combine the writing life with home life? Do you have support?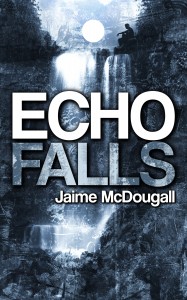 A: I am very happily married to an amazing man who has always believed in my dream of becoming an author. He's worried with me, answered an amazing range of questions, edited my work, put up with me being growly/distracted/whatever because of my writing… I honestly cannot think of someone being more supportive than he is.
What do you like to do for fun when you're not writing? Where do you like to vacation? Can you tell us briefly about this?
A: Oh, plenty! I love to travel around Australia, as there is so much to see! I fully intend on exploring every state and territory. So far, my favourite places are the New South Wales coast south of Sydney and what I have seen of Tasmania.
I have settled down a bit, though, thanks to my cat and puppy. I like reading, zine making, scrapbooking and especially baking. Ask anyone – I make the best brownies. Haha.
If you could be anywhere in the world for one hour right now, where would that place be and why?
A: For one hour? I think I would like to go back to the town I grew up in, just to see how it has changed. Either that Egypt. I'm told that you cannot truly comprehend how big the pyramids are until you see them in person…
Who is your biggest fan?
A: That's an interesting question. I'm not sure, to be honest.
Where's your favorite place to write at home?
A: My recliner. It's a bit old and dusty (and broken) now, but it's mine and I love it. I love putting my legs up, putting my laptop (on a stable table) on my lap and writing away…
Do you have any pets?
A: Absolutely! Haha. I love my pets. I have a one and a half year old cat named Asimov (for Isaac Asimov). I also have a ten month old puppy named Brin (for David Brin). We're also hoping to get Brin a female friend sometime soon, and I already have a name picked out for her…
Tell us a secret no one else knows.
A: I separate out my M&Ms by colour and eat them one colour at a time. Haha. And I almost always start with red and end with blue.
What's on your to do list today?
A: The day is coming to an end entirely too soon, I'm afraid. Right now I'm going to finish this interview and then serve up dinner, which smells like it's done. After dinner, I'll tuck into a few more tour posts before working on my next ebook for authors: So You Want an Online Tour.
Thank you for this interview, Jaime. Good luck on your virtual book tour!
A: Thank you.
Tags: author publicity, author tour, author tours, blog tour, blog tours, book blog tour, book campaign, book marketing, book promotion, book promotion companies, book promotion company, book promotion online, book promotions, book publicists, book publicity, book reviewers wanted, book tour, book tours, books for review, echo falls, Jaime McDougall, online book promotion, online book publicity, online book tour, online book tours, paranormal, paranormal romance, Pump Up Your Book, Pump Up Your Book Promotion, romance, romantic suspense, suspense, virtual author tour, virtual blog tour, virtual blog tours, virtual book tour, virtual book tours, werewolf, werewolf romance, werewolves
Trackbacks
Leave a Trackback