Family Rules Virtual Book Publicity Tour January 2012
Authors on Tour
,
Featured
— By
Tracee Gleichner
on November 11, 2011 at 2:47 pm
Join Vincent Tuckwood, author of the contemporary fiction/drama novel, Family Rules: A Novel (View Beyond LLC), as he virtually tours the blogosphere January 2-27 2012 on his first virtual book tour with Pump Up Your Book!
About Vincent Tuckwood
Vincent Tuckwood is a story-teller working in fiction, song and verse. At any given point in time, he's proud to be a father, husband, son, brother, cousin and friend to the people who mean the world to him.
He is the author of the novels Escalation, Family Rules, Karaoke Criminals and Do Sparrows Eat Butterflies? as well as the 2010 poetry collection, Garbled Glittering Glamours. His screenplays are Team Building and the screen adaptation of Family Rules, Inventing Kenny.
Vince regularly connects with his audience at VinceT.net and at his story-teller page on Facebook, often writing poetry in response to their prompts, and encourages everyone to get in touch there.
You can find out more about him and his work at http://vincet.net.
About Family Rules
New York. In this city that never sleeps, anyone could make a brand new start of it. Or so the song goes.
For some people, starting again is no option.
Kenny is adrift in the city, tormented by the scars and memories of his unique upbringing as a child star in the UK, chasing any addiction that can fill the void he carries at his core.
Increasingly unable to paper over the cracks, to numb himself with street corner narcotics, or build an abiding relationship with his junkie soul-mate Ivvy, he turns to stealing cars to provide momentary escape from his increasingly desolate life.
Estranged from his parents, Kenny has no hope or vision of a better future.
Until one night he steals a car from a gas station in New Jersey and is offered an unexpected, final opportunity for redemption; a radically different role to play.
Family Rules is an intense personal account of an invented life, where all the rules of family life are inverted, and of the damage done when the boundary between reality and television is truly no boundary at all.
Book Excerpt:
I slowed to a walk a block from Central Park. More from exhaustion than any rational response to the situation; I was long past caring whether I drew attention to myself or not. Across Central Park West and I was entering the park through Strawberry Fields. I had no choice but to sit down on the first bench I passed; my arms burned with the weight of the kid. Burned.The kid kept clinging to my neck even when I'd sat down.
Over its head and shoulder, I stared at the black and white circular mosaic: Imagine.
The kid's hair was stuck to my face where I was sweating, strands of it in my mouth.
Some hippy freak was playing a Beach Boys song about five benches around the circle: Sloop John-B. There were flowers on the memorial, dry from being there all day, withered now, petal flakes dropped all around where the breeze had denuded dying blooms. I looked up to my right and there was the Dakota, where Lennon was shot and I was sitting holding a f***ing child I had accidentally abducted from f***ing New Jersey.
A kid who had grown silent in my arms.
As the hippie played Sloop John-B, I began to cry a little.
What was I going to do?
What the f***k was I going to do?
Family Rules Virtual Book Publicity Tour Schedule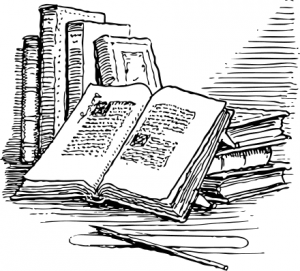 Tuesday, January 3
Book Reviewed at Lil' Maddies Mee Maw
Wednesday, January 4
Interviewed at Review From Here
Thursday, January 5
Interviewed at Pump Up Your Book
Friday, January 6
Interviewed at The Writer's Life
Monday, January 9
Guest Blogging at Literary R&R
Tuesday, January 10
Book Reviewed at Everyday is an Adventure
Wednesday, January 11
Interviewed at Everyday is an Adventure
Thursday, January 12
Guest Blogging at Everday is an Adventure
Friday, January 13
Guest Blogging at Literarily Speaking
Monday, January 16
Guest Blogging at Waiting on Sunday to Drown
Tuesday, January 17
Interviewed at Literal Exposure
Wednesday, January 18
Book Reviewed at Waiting on Sunday to Drown
Thursday, January 19
Interviewed at Broowaha
Friday, January 20
Interviewed at Blogcritics
Monday, January 23
Guest Blogging at Idea Marketers
Tuesday, January 24
Book Reviewed at Mad Moose Mama
Wednesday, January 25
Interviewed at As the Pages Turn
Thursday, January 26
Interviewed at Examiner
Friday, January 27
Interviewed at American Chronicle

Vincent Tuckwood's FAMILY RULES VIRTUAL BOOK PUBLICITY TOUR will officially begin on January 2 and end on January 27 '12. Please contact Tracee Gleichner at tgleichner(at)gmail.com if you are interested in hosting and/or reviewing his book. Thank you!

Tags: author publicity, blog tour, book promotions, book publicity, Child star, contemporary fiction, Do Sparrows Eat Butterflies?, Escalation, Family Rules, Family Rules by Vincent Tuckwood, Garbled Glittering Glamours, Inventing Kenny, Karaoke Criminals, Less Than Zero, New York, online book promotion, parenting, Pump Up Your Book, Team Building, Trainspotting, Vincent Tuckwood, virtual blog tour, virtual book tour
Trackbacks
Leave a Trackback