Nobody's Angel Virtual Book Publicity Tour February/March 2012
Authors on Tour
,
Featured
— By
Dorothy Thompson
on January 9, 2012 at 3:19 pm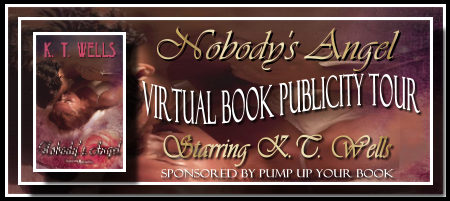 Join K.T. Wells, author of the contemporary romance novel, Nobody's Angel (Boroughs Publishing Group), as she virtually tours the blogosphere February 6 – March 23 2012 on her first virtual book tour with Pump Up Your Book!
About K.T. Wells
K. T. Wells has been telling stories since before she could read. She used to narrate books for her baby brother, concocting a plotline from the pictures. Not much has changed. One of her husband's favorite pastimes is to listen to her tales after asking her to tell the story of people they observe in restaurants, airports or the subway.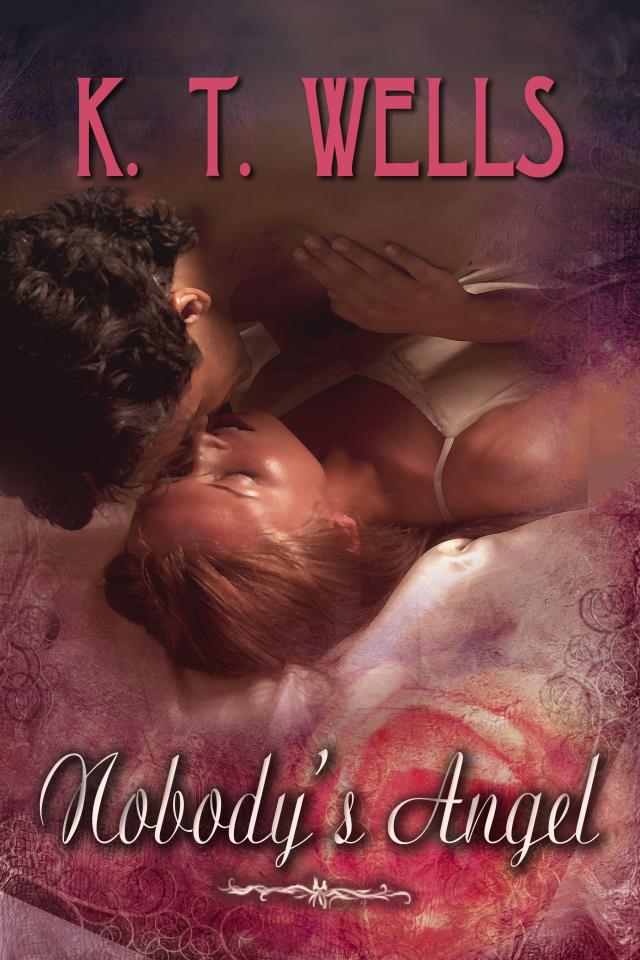 Fascinated by the human condition, K. T.'s writing captures the emotions that drive the engines of our hearts. She is captivated by the rituals of love and believes everyone is entitled to a happily ever after.
Join her in celebrating her first published novel – Nobody's Angel.
You can visit her at http://ktwells.wordpress.com.
Website | Twitter | Facebook | Amazon Kindle Store | Smashwords | Buroughs Publishing Group | Koko Books | Apple iTunes | Official Tour Page

About Nobody's Angel
Jake and Angie's twentieth high school reunion sets the perfect stage for their lifelong friends to reunite the former sweethearts. Major roadblock – they have to trick Angie into coming home after twenty years. An elaborate ruse ensues at the same time they work on browbeating Jake into attending.
Maneuvering through emotional minefields rates a 10 for difficulty level, particularly when Angie lives the maxim: Time does not heal all wounds. And Jake? Check the Wiki pic next to Pride comes before the fall. Yep, that's him tripping all over himself year after year.
But the firm conviction that these two were meant to be together propels a cast of quirky, determined friends into action. When tragedy derails the best laid plans, will Jake and Angie's love rise to the occasion?
Nobody's Angel Virtual Book Publicity Tour Schedule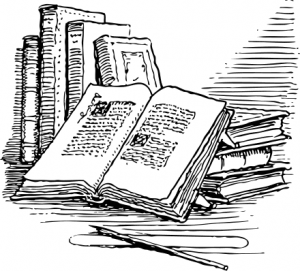 Monday, February 13
Interviewed at Literarily Speaking

Monday, February 20
Book spotlight at Pump Up Your Book

Friday, February 24
Interviewed at Cafe of Dreams

Monday, March 5
Guest blogging at Black Velvet Seductions

Tuesday, March 6
Interviewed LIVE on Blog Talk Radio's A Book and a Chat

Wednesday, March 7
Interviewed at Blogcritics

Thursday, March 8
Interviewed at Examiner

Friday, March 9
Book reviewed at Just Another Book Addict

Monday, March 12
Book reviewed at Cocktails and Books

Tuesday, March 13
Book review & Guest Post  & Book Giveaway at Forever Book Lover

Wednesday, March 14
Guest blogging & Book Giveaway at The Book Faery Reviews

Thursday, March 15
Guest blogging & book giveaway at Paranormal Romantic Suspense

Monday, March 19
Book giveaway at From the TBR Pile

Tuesday, March 20
Interviewed at Review From Here

Wednesday, March 21
Interviewed at The Writer's Life

Thursday, March 22
Interviewed at Romancing the Book

Friday, March 23
Interviewed at As the Pages Turn
Book reviewed at Reviews by Molly
Book reviewed at Book Nook Club

K.T. Wells'  NOBODY'S ANGEL VIRTUAL BOOK PUBLICITY TOUR will officially begin on February 6 and end on March 23 2012. Please contact Dorothy Thompson at thewriterslife(at)gmail.com if you are interested in hosting and/or reviewing her book. Thank you!

Tags: authors, Authors on Tour, blog tour, book promotion companies, book promotions, book publicity, book tours, books, Boroughs Publishing Group, contempoary romance book, contemporary romance, contemporary romance author, contemporary romance fiction, contemporary romance novel, high school reunion, K.T. Wells, lifelong friends, Nobody's Angel, online book promotion, online book tour, Pump Up Your Book, romance, romance authors, romance books, romance novels, sweethearts, virtual book publicity tour, virtual book tours
Trackbacks
Leave a Trackback