Grinding It Out: How to Create a Six-Figure Law Practice Virtual Book Publicity Tour February/March 2012
Authors on Tour
,
Featured
— By
Dorothy Thompson
on February 3, 2012 at 4:15 pm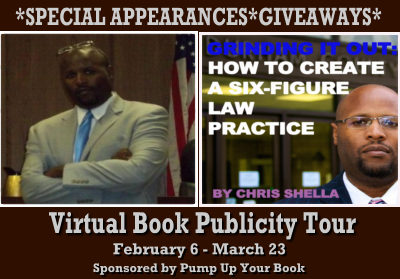 Join Chris Shella, author of the nonfiction legal book, Grinding It Out: How to Create a Six-Figure Law Practice (Digisoda Publishing), as he virtually tours the blogosphere February 6 – March 23  2012 on his second virtual book tour with Pump Up Your Book!
About Chris Shella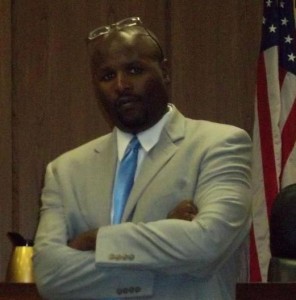 Author Chris Shella is a graduate of Morehouse College and the University of Texas Law School and started his legal career in Long Island, New York at the Nassau County District Attorney's Office. He is admitted to the practice of law in New York, Maryland, the District of Columbia, and North Carolina. Shella is also admitted to the federal court in the Eastern District of North Carolina, the Middle District of North Carolina, U.S. District of Columbia, the Fourth Circuit Court of Appeals, the District of Columbia Circuit Court of Appeals, the Eastern District of New York, and the Southern District of New York.He is also admitted to the Bar Of The United States Supreme Court. He and his cases have been covered on Court TV, CNN, and in the New York Times, and other media outlets across the globe. He has represented everyone from lawyers to major drug traffickers to a serial killer in Baltimore. His two most famous case are the Vegan Baby Case and his defense of the Duke Lacrosse Case accuser for the alleged murder of her boyfriend.
Chris now resides in Durham, North Carolina, with his wife and son.
His latest book is the legal nonfiction, Grinding It Out: How to Create a Six-Figure Law Practice.
You can visit his website at www.hiredgunlawyer.com.
Website | Facebook | Twitter | LinkedIn | Amazon | Amazon Kindle
About Grinding It Out: How to Create a Six-Figure Law Practice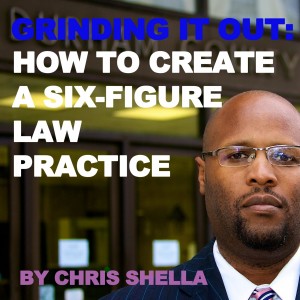 Learn everything you need to know about starting your own law practice. Chris Shella discusses the good and the bad of running a successful law practice  The secret to making sure you get paid is revealed with specific steps designed to guide you through the A, B, C's of a Six-Figure-Law-Practice.
I thought the book was absolutely great. It is an excellent guide to the bright eyed brand new lawyer, and a refresher course for us old heads. I wish I had this at my finger tips over twenty years ago when I first started my practice. Great job.
–Douglas Evans, Major Felony Trial Lawyer Washington and Maryland
I wish this book had been available when I was starting my law practice. Chris Shella shares the lessons that I learned the hard way as I was building my own law firm. From recommendations on technology and how to handle your calendar to managing your money, Shella's practical advice will teach you how to build a practice that will earn you a substantial income while working for yourself.
–Rob McKenna, New Solo Lawyer, Atlanta, GA
As a law student who is terrified about the current job market, this was a welcomed resource for figuring out how to make a living if I don't get a job right out of school. I was grateful for the practical advice on how to get started, especially how to get put on lists that get you cases from the state. I am interested in doing defense work, so that part was especially helpful. Overall, I appreciated the very practical nature of the book. It's exactly what I need and appreciate. The cautionary tales part was great, especially about judges.
–Kim Lott, Law Student Raleigh NC
Grinding It Out: How to Create a Six-Figure Law Practice Virtual Book Publicity Tour Schedule

Chris talks self-publishing at Examiner

Monday, February 20
Interviewed at Beyond the Book

Wednesday, February 29
Interviewed at Literarily Speaking

Monday, March 5
Interviewed at Digital Journal

Wednesday, March 7
Interviewed at  Review From Here

Monday, March 12
Interviewed at The Writer's Life

Tuesday, March 13
Interviewed at Blogcritics

Wednesday, March 14
Interviewed at Broowaha

Friday, March 16
Interviewed at BloggerNews.net
Monday, March 19
Interviewed at Allvoices
Wednesday, March 21

Guest blogging at The Book Faery Reviews
Wednesday, March 29
Interviewed at Divine Caroline

Chris Shella's GRINDING IT OUT: HOW TO  CREATE A SIX-FIGURE LAW PRACTICE VIRTUAL BOOK PUBLICITY TOUR will officially begin on February 6 and ends on March 23 2012. Please contact Dorothy Thompson at thewriterslife(at)gmail.com if you are interested in hosting and/or reviewing his book. Thank you!

Tags: ask lawyer, attorney, authors, blog tour, book promotions, book publicity, book tour, books, Chris Shella, court case, federal court, Grinding It Out: How to Create a Six-Figure Law Practice, hire lawyer, law firm, law practice, lawyer, lawyer help, lawyer questions, legal, legal help, legal question help, legal questions, nonfiction, nonfiction legal, online book promotion, online tour, Pump Up Your Book, startup business, successful law practice, virtual book publicity tour, virtual book tour, virtual online tour
Trackbacks
Leave a Trackback