Special Delivery Virtual Book Publicity Tour March/April 2012
Authors on Tour
,
Featured
— By
Cheryl Malandrinos
on February 6, 2012 at 2:57 pm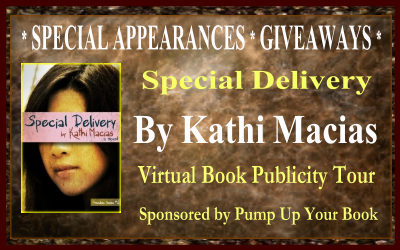 Join Kathi Macias, author of the Christian contemporary novel, Special Delivery (New Hope Publishers, March 6, 2012), as she virtually tours the blogosphere from mid-March to mid-April on her tenth virtual book tour with Pump Up Your Book!
About Kathi Macias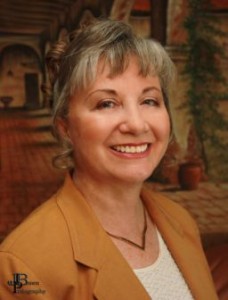 Kathi Macias is a multi-award winning writer who has authored more than 30 books and ghostwritten several others. A former newspaper columnist and string reporter, Kathi has taught creative and business writing in various venues and has been a guest on many radio and television programs. Kathi is a popular speaker at churches, women's clubs and retreats, and writers' conferences, and won the 2008 Member of the Year award from AWSA (Advanced Writers and Speakers Association). Kathi "Easy Writer" Macias lives in Homeland, CA, with her husband, Al. Her most recent release is Special Delivery, the second book in her "Freedom" series. You can find Kathi at www.kathimacias.com or www.boldfiction.com.
About Special Delivery
In book two of the "Freedom" series, readers find Mara fighting against her attraction to Bible college student Jonathan Flannery, even while wrestling with risking her own precarious safety to become involved in the rescue of another girl who is pregnant and desperately wants to escape her captors and save her own life, as well as her child's.
Halfway around the world in a brothel in Thailand, a young girl named Lawan is rescued with the promise of being reunited with her little sister who was adopted by an interracial couple in the States, friends of Jonathan's family.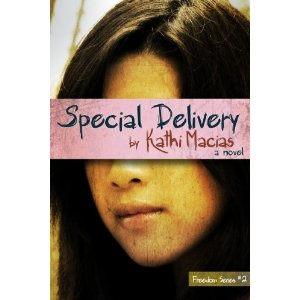 Meanwhile, Jefe—Mara's uncle, who held her as a sex slave in his brothel in San Diego for years—seeks revenge for Mara's testimony that put him behind bars for life. Will his underworld connections be successful in kidnapping and killing the girl who believes she has finally won her freedom?
Watch the trailer on YouTube!

Special Delivery Virtual Book Tour Schedule

Monday, March 19th
Book reviewed, interviewed and giveaway at Maureen's Musings
Wednesday, March 21st
Interviewed at Blogcritics
Book trailer featured at If Books Could Talk
Thursday, March 22nd
Interviewed and giveaway at Café of Dreams
Friday, March 23rd
Book spotlight and giveaway at Books, Products and More!
Book reviewed at Splashes of Joy
Book reviewed at Legacy of a Writer
Monday, March 26th
Book excerpt featured at Between the Covers
Tuesday, March 27th
Guest blogging at Lori's Reading Corner
Wednesday, March 28th
Guest blogging at Literarily Speaking
Thursday, March 29th
Book spotlighted at The Writer's Life
Friday, March 30th
Guest blogging and giveaway at Reviews by Molly
Monday, April 2nd
Book reviewed at The Book Connection
Tuesday, April 3rd
Book reviewed at Reading, Writing & Ruckus
Wednesday, April 4th
Guest blogging at The Hot Author Report
Thursday, April 5th
Book reviewed and giveaway at Reviews from the Heart
Friday, April 6th
Book reviewed at Year of Jubilee Reviews
Monday, April 9th
Book reviewed at Words I Write Crazy
Tuesday, April 10th
Book reviewed at Lynn's Corner
Wednesday, April 11th
Book reviewed at By the Book
Thursday, April 12th
Guest blogging at Cheryl's Christian Book Connection
Friday, April 13th
Book reviewed at 4 the Love of Books
Thursday, April 24th
Interviewed at A Book and A Chat podcast with Storyheart

Kathi Macias's  SPECIAL DELIVERY VIRTUAL BOOK TOUR will officially begin on March 19 and end on April 13, 2012. Please contact Cheryl Malandrinos at ccmal(at)charter(dot)net if you are interested in hosting and/or reviewing his book. Thank you!


Tags: author publicity, author tour, blog tour, blog tours, book blog tour, book promotion online, book publicity, book tour, book tours, Christian contemporary fiction, Christian fiction, contemporary fiction, Freedom Series, Kathi Macias, New Hope Publishers, online book promotion, online book publicity, online book tour, online book tours, Pump Up Your Book, Special Delivery, virtual author tour, virtual blog tour, virtual blog tours, virtual book tour, virtual book tours
Trackbacks
Leave a Trackback