Montana Morning Virtual Book Publicity Tour March 2012
Authors on Tour
,
Featured
— By
Dorothy Thompson
on February 13, 2012 at 6:03 pm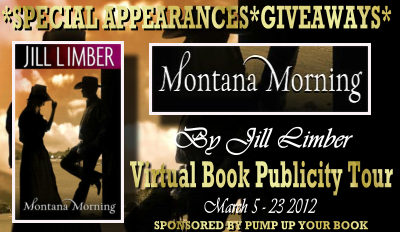 Join Jill Limber, author of the historical romance novel, Montana Morning (Boroughs Publishing Group), as she virtually tours the blogosphere March 5 – 23 2012 on her first virtual book tour with Pump Up Your Book!
About Jill Limber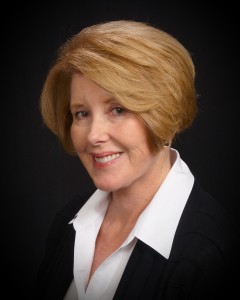 A multi-published author and former RWA President, Jill Limber's latest books are Montana Morning, A Heart That Dares and The Right Track. As a child, some of Jill's tales got her in trouble, but now she gets paid for them. Residing in San Diego with her husband and a trio of dogs and one very ancient cat, Jill's favorite pastime is to gather friends and family for good food, conversation and plenty of laughter.
You can visit her website at www.JillLimber.com.
Website | Facebook | Goodreads | Barnes & Noble | Buroughs Publishing Group | Official Tour Page

About Montana Morning
In the Montana Territory town of Dennison, the law allows a woman to save a man from hanging if she agrees to marry him. Battered and nearly unconscious with a noose around his neck, Katherine Holman decides Wes Merrick is perfect husband material. Under the terms of her father's will, due to a youthful indiscretion, she must be married to inherit. She expects her 'husband' to leave as soon as the deed is in her name. She wasn't prepared for the fact that the man she has chosen turns out to be an honorable sort who decides to stick around and hold up his end of the bargain.
Montana Morning Virtual Book Publicity Tour Schedule

Author Spotlight  & book giveaway at From the TBR Pile

Tuesday, March 6
Interviewed at Cafe of Dreams

Wednesday, March 7
Book reviewed at Bookworm Lisa

Thursday, March 8
Guest blogging at Love Romance Passion

Friday, March 9
Interviewed at The Writer's Life

Monday, March 12
Interviewed at The Plot Thickens

Tuesday, March 13
Guest blogging at Literarily Speaking

Wednesday, March 14
Interviewed at Divine Caroline

Thursday, March 15
Interviewed at Pump Up Your Book

Friday, March 16
Book reviewed at WV Stitcher

Monday, March 19
Guest blogging at Writing Daze

Tuesday, March 20
Guest blogging & book giveaway at Book Lovers Inc.

Wednesday, March 21
Book reviewed at Always a Book Lover RESCHEDULING

Thursday, March 22
Book reviewed at Maureen's Musings

Friday, March 23
Book reviewed at Reviews by Molly

Jill Limber's  MONTANA MORNING VIRTUAL BOOK PUBLICITY TOUR will officially begin on March 5 and end on March 23 2012. Please contact Dorothy Thompson at thewriterslife(at)gmail.com if you are interested in hosting and/or reviewing her book. Thank you!

Tags: blog tours, book promotions, book publicity, book publicity company, Burroughs Publishing Group, cattleranch, Cowboy, historical romance, historical romance author, historical romance bestsellers, historical romance book, historical romance ebook, historical romance kindle, historical romance novel, Jill Limber, marriage of convenience, Montana Morning, Montana territory, Montana town, multi-published author, online book tours, online tours, Pump Up Your Book, RWA president, virtual book publicity, virtual book tours, western
Trackbacks
Leave a Trackback