The Promised Land Virtual Book Publicity Tour March/April 2012
Authors on Tour
,
Featured
— By
Dorothy Thompson
on February 16, 2012 at 3:22 pm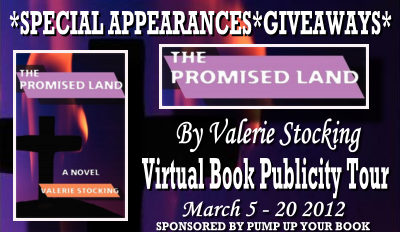 Join Valerie Stocking, author of the historical coming of age novel, The Promised Land (SJT Press), as she virtually tours the blogosphere March 5 – April 20 on her first virtual book tour with Pump Up Your Book!
About Valerie Stocking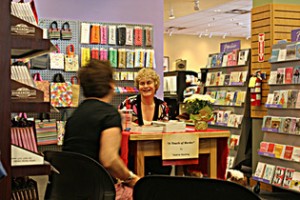 Valerie Stocking was born in Waterbury, Connecticut, and wrote her first short story when she was five. When she was eight, she won a short story contest in Jack and Jill Magazine. She wrote her first play at the age of ten. In 1966, when she was twelve, she and her mother moved to a small town in Florida where they lived for a year. During this time, Valerie experienced difficulties with the public school system, tried a Seventh Day Adventist school briefly, and then dropped out altogether. It was her experiences during this year that inspired The Promised Land. Later, she would finish high school, graduate from college and earn a Master's degree in Cinema Studies from NYU.
For nearly 30 years, she wrote and edited in various capacities, including copywriting, newspaper articles, and short stories. She wrote nearly 20 full-length and one act plays over a ten year period, which have been performed throughout the U.S. and Canada. She edited books for audio, abridging over 100 novels in a 6-year period. In 2010, she published her first novel, A Touch of Murder, which is the first of what will become the Samantha Kern mystery series. It was nominated for a Global eBook Award in 2011 for Best Mystery.
Valerie lives in Santa Fe, New Mexico with her dog and cat, and is working on her next novel.
You can visit her website at www.valeriestocking.com.
Website | Twitter | Facebook | Blog | Amazon | CreateSpace | Official Tour Page

About The Promised Land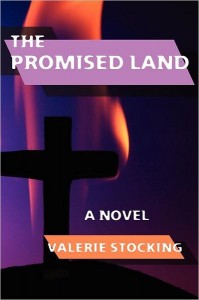 It's 1966, just two years after President Lyndon Baines Johnson signed the Civil Rights Act into law, and twelve-year-old Joy Bradford's life is changing dramatically. Born and raised in the white suburbs of Connecticut, Joy is moving to Willets Point, Florida, to live with her mother Jessica because her parents are divorcing. Hoping it really is the Promised Land that her mother describes, she joins in Jessica's enthusiasm only to find out how horribly wrong that vision is.
Unfortunately for Joy, the move does nothing to change her mother's emotional and mental instability, resulting in a continuation of the physical and verbal abuse she is all too used to receiving. Her new school is years behind her old one, the kids dress and act differently, and on just the second day, Joy has a run-in with her geography teacher. Things are going from bad to worse until Clay Dooley, a mixed-race boy from that same geography class, offers his friendship. The two become close, sending shockwaves that dovetail with a growing sense of tension and unease in the community as a whole. Clay's father Clytus, a well-educated black man, attempts to open his own clothing store in the white section of downtown Willets Point. This causes Jessica's new lawyer cum boyfriend and leader of the local Klan chapter, Bill McKendrick, to join with other white citizens in using great force to block Clytus' dreams. Tempers flare and emotions run high when Clytus refuses the Klan's subsequent demand that he and his family move out of the white neighborhood they live in, setting off an explosive confrontation that will change them all forever.
An absorbing and suspenseful coming of age story set against the tumultuous backdrop of racial tensions in mid-1960's America, Stocking's blend of historical fact and fiction is as relevant today as it was during the explosive Civil Rights era. Probing the human psyche for the deep-seated fears that fuel the fires of racism and bigotry, she expertly builds characters who feel their very lives are at stake by the changing times. Full of insight and intensity, The Promised Land is a spellbinding journey you won't want to miss.
The Promised Land Virtual Book Publicity Tour Schedule

Interview & book giveaway at Literarily Speaking

Tuesday, March 6
Interviewed at Examiner

Wednesday, March 7
Guest blogging at Literal Exposure

Thursday, March 8
Interviewed at As the Pages Turn

Friday, March 9
Book reviewed at A Year of Jubilee Reviews

Monday, March 12
Interviewed at Blogcritics

Wednesday, March 14
Interviewed at Book Marketing Buzz

Thursday, March 15
Interviewed & book giveaway at Hardcover Feedback

Friday, March 16
Interviewed at Pump Up Your Book

Monday, March 19
Interviewed at Review From Here

Tuesday, March 20
Interviewed at The Book Connection

Wednesday, March 21
Interviewed at The Hot Author Report

Thursday, March 22
Read the first chapter at Beyond the Books

Friday, March 23
Interviewed at Beyond the Books

Monday, April 2
Interviewed at The Writer's Life

Wednesday, April 4
Guest blogging & Book Giveaway at Colloquium

Thursday, April 5
Guest blogging at Writing Daze

Monday, April 9
Interviewed at Between the Covers

Tuesday, April 10
Interview at Morgen Bailey's Writing Blog
Book reviewed at Wakela's World

Thursday, April 12
Interview at SheWrites

Friday, April 13
Interview at Cafe of Dreams

Monday, April 16
Book reviewed at Sincerely  Stacie

Tuesday, April 17
Book reviewed at Celtic Lady Reviews
Thursday, April 19
Interviewed at Literarily Speaking
Guest Blogging at The Dark Phantom
Friday, April 20
Interviewed at Divine Caroline
Monday, April 23
Book reviewed at Literarily Speaking

Valerie Stocking's THE PROMISED LAND VIRTUAL BOOK PUBLICITY TOUR will officially begin on March 5 and end on April 20 2012. Please contact Dorothy Thompson at thewriterslife(at)gmail.com if you are interested in hosting and/or reviewing her book. Thank you!

Tags: 1960's, A Touch of Murder, blog tour, book campaign, book promotions, book publicity, book tour, civil rights, Civil Rights Act, coming of age novel/story, coming of age story, fictional memoir, Florida in 1960's, Florida public school education, hisotircal fiction novel, historical fiction, historical fiction author, historical fiction book, historical novel, Jack and Jill, New Mexico author, President Lyndon Baines Johnson, Pump Up Your Book, Racial Relations, racial tension, virtual book tour
Trackbacks
Leave a Trackback