Pump Up Your Book Presents Paris Adieu Virtual Book Publicity Tour March 2012
Authors on Tour
,
Featured
— By
Dorothy Thompson
on February 24, 2012 at 6:22 pm
Join Rozsa Gaston, author of the women's contemporary fiction, Paris Adieu (Belcastro Agency), as she virtually tours the blogosphere March 5 – 23 2012 on her first virtual book tour with Pump Up Your Book!
About Rozsa Gaston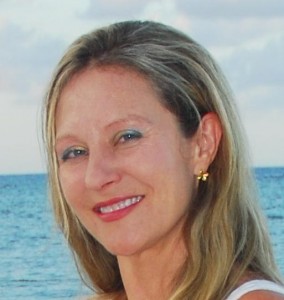 Rozsa Gaston is an author who writes serious books on playful matters. She is the author of Paris Adieu, Dogsitters, Budapest Romance, Lyric, Running from Love and the soon to be released Paris Adieu sequel, Black is Not a Color Unless Worn By a Blonde. Rozsa studied European intellectual history at Yale, and then received her master's degree in international affairs from Columbia. In between Rozsa worked as a singer/pianist all over the world. She currently lives in Connecticut with her family.
You can visit Rozsa's website at www.parisadieu.com.
Website | Twitter | Facebook | Amazon Kindle Store | Smashwords | LinkedIn | Barnes & Noble | Official Tour Page

About Paris Adieu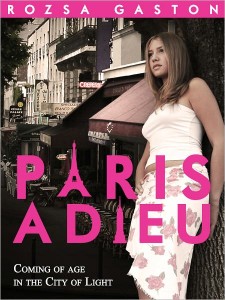 The first time Ava Fodor visits Paris as a nineteen-year old au pair, her French boyfriend introduces her to the concept of being comfortable in her own skin. If only she knew how…
One Ivy League degree later, she's back for an encounter with a Frenchman that awakens her to womanhood. If only she could stay….
Five years later, Ava returns to Paris as a singer/pianist. She falls for Arnaud, whose frequent travel tortures her. While he's away, a surprising stranger helps Ava on her journey to self-discovery. Armed with the lessons Paris has taught her, she bids adieu to Arnaud, Pierre and her very first love – the City of Light.
In Paris Adieu, Rozsa Gaston draws readers into the story (and inner thoughts) of nineteen-year old, Ava, a New Englander who struggles with a severe case of "lack-of-planitis" and the constant criticism of an unsympathetic grandmother. Much to her grandmothers' dismay, Ava recently left college and works part time at a gas station. That is, until she hatches a plan to work as an au pair in Paris. With vivid detail and humor, Gaston takes readers straight into the heart of Paris through the eyes and ears of Ava, to a seductive land, where we smell pastries from her favorite bakery and meander through famous parks and museums, where we meet the French lover who urges Ava, always self-conscious about her body, to feel comfortable in her own skin. Throughout, Gaston writes with a deep appreciation for sensuality that will keep readers attentive to Ava's every adventure.
– Kim Nagy, Executive Editor,Wild River Review
Paris Adieu makes a fun book for my book club. The story of Ava coming of age in Paris is as fascinating, glamorous and entertaining as the City of Light itself.
– Victoria Kann, New York Times bestselling author of Pinkalicious and the Pink Pumpkin
Book Trailer:
Paris Adieu Virtual Book Publicity Tour Schedule

Book reviewed at Book Reviews by Molly

Tuesday, March 6
Book reviewed at Jagged Edge Reviews

Wednesday, March 7
Interviewed at Examiner

Thursday, March 8
Interviewed at Kris Wampler's Blog

Monday, March 12
Book reviewed at Luxury Reading
Interviewed & book giveaway at Literarily Speaking

Tuesday, March 13
AuthorVid at Pump Up Your Book

Wednesday, March 14
Interviewed at The Writer's Life
Interviewed at Review From Here

Thursday, March 15
Guest blogging at Writing Daze

Friday, March 16
Book reviewed at Radiant Light

Monday, March 19
Interviewed at The Hot Author Report
Interviewed at The Book Connection

Tuesday, March 20
Interviewed at Between the Covers

Wednesday, March 21
Interviewed at Beyond the Books
Guest blogging at Fantasy Pages

Thursday, March 22
Interviewed at Blogcritics

Friday, March 23
Interviewed at As the Pages Turn

Rozsa Gaston's PARIS ADIEU VIRTUAL BOOK PUBLICITY TOUR will officially begin on March 5 and end on March 23 2012. Please contact Dorothy Thompson at thewriterslife(at)gmail.com if you are interested in hosting and/or reviewing her book. Thank you!

Tags: a moveable feast, au pair, authors, book club, book promotions, book publicity, books, Coming of age, contemporary romance, European travel, feast for the senses, female empowerment, Fifty Shades, French, French boyfriend, gift idea, kindle book, love, love story, memoir, Paris, Paris Adieu, Paris books, Paris travel, phases of life - fiction, pianist, Psychology, Pump Up Your Book, romance, Rozsa Gaston, self-discovery, self-esteem, singer, sugar addiction, The City of Light, visit Paris, women's contemporary fiction, women's contemporary fiction kindle, women's fiction
Trackbacks
Leave a Trackback