The Right Track Virtual Book Publicity Tour March 2012
Authors on Tour
,
Featured
— By
Dorothy Thompson
on February 25, 2012 at 4:29 pm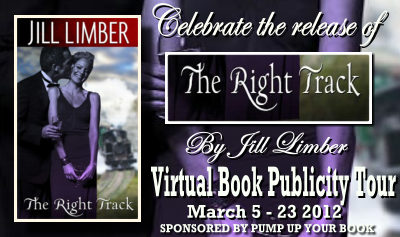 Join Jill Limber, author of the contemporary romance novel, The Right Track (Boroughs Publishing Group), as she virtually tours the blogosphere March 5 – 23 2012 on her third virtual book tour with Pump Up Your Book!
About Jill Limber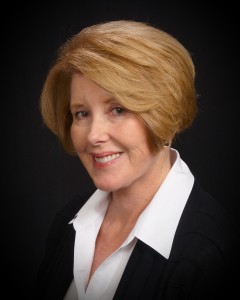 A multi-published author and former RWA President, Jill Limber's latest books are Montana Morning, A Heart That Dares and The Right Track. As a child, some of Jill's tales got her in trouble, but now she gets paid for them. Residing in San Diego with her husband and a trio of dogs and one very ancient cat, Jill's favorite pastime is to gather friends and family for good food, conversation and plenty of laughter.
You can visit her website at www.JillLimber.com.
Website | Facebook | Goodreads | Amazon Kindle Store | Barnes & Noble | Boroughs Publishing Group | Official Tour Page

About The Right Track

Jefferson Kennedy runs his life and his business in an orderly, practical and scheduled way. When he decides it is time for him to marry, he does his research and picks the most likely candidates for the position from women he has met over the years. As he travels cross-country in his private restored antique train car, his new gourmet chef is amused at his plans, and when she begins to fall for him, things heat up in the kitchen, turning Jefferson's plans into chaos as he falls in love with his fun-loving, madcap companion.
The Right Track Virtual Book Publicity Tour Schedule

First Chapter spotlighted at Pump Up Your Book

Tuesday, March 6
Interview & book giveaway at Literarily Speaking

Wednesday, March 7
Interviewed at Beyond the Books

Thursday, March 8
Interviewed at Examiner

Friday, March 9
Guest blogging at The Story Behind the Book

Monday, March 12
Interviewed at The Character Connection

Tuesday, March 13
Guest blogging at Literal Exposure

Wednesday, March 14
Interviewed at Cafe of Dreams

Thursday, March 15
Interviewed at Pump Up Your Book

Friday, March 16
Guest blogging at As the Pages Turn

Monday, March 19
Interviewed at Blogcritics

Tuesday, March 20
Interviewed at Allvoices

Wednesday, March 21
Interviewed at The Dark Phantom

Thursday, March 22
Interviewed at Book Marketing Buzz

Friday, March 23
Guest blogging at The Book Bin

Jill Limber's THE RIGHT TRACK VIRTUAL BOOK PUBLICITY TOUR will officially begin on March 5 and end on March 23 2012. Please contact Dorothy Thompson at thewriterslife(at)gmail.com if you are interested in hosting and/or reviewing her book. Thank you!
UPDATE: THIS TOUR IS FULL. THANKS TO ALL PARTICIPATING BOOK REVIEWERS AND BLOG HOSTS!

Tags: blog tours, book promotions, contemporary romance, contemporary romance author, contemporary romance book, Jill Limber, online book promotion, Pump Up Your Book, RWA president, The Right Track, virtual book, virtual book publicity, virtual book tours
Trackbacks
Leave a Trackback