Pump Up Your Book Presents Plant Teacher Virtual Book Publicity Tour
Authors on Tour
,
Featured
— By
Dorothy Thompson
on March 7, 2012 at 6:12 pm
Join Caroline Alethia, author of the literary political  fiction novel, Plant Teacher, as she virtually tours the blogosphere April 2 – May 25 on her first virtual book tour with Pump Up Your Book!
ABOUT CAROLINE ALETHIA
Caroline Alethia is a freelance writer whose work has appeared in newspapers, magazines, on radio and in web outlets. Her words have reached audiences on six continents. She lived in Bolivia and was a witness to many of the events described in Plant Teacher.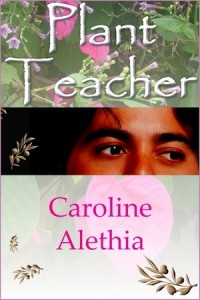 You can visit her website at www.plantteacherthebook.net. Website | Twitter | Facebook | Amazon | Amazon Kindle Store | Official Tour Page
ABOUT PLANT TEACHER
Hailed by Huffington Post contributor Joel Hirst as a compelling and powerful story, Plant Teacher begins in 1972 when a hippie in Oakland, California flushes a syringe of LSD down a toilet. Thirty-five years later, the wayward drug paraphernalia has found its final resting place in Los Yungas, Bolivia, the umbilical cord between the Andes and Amazonia. Enter into this picture two young Americans, Cheryl Lewis, trying to forge her future in La Paz and Martin Banzer, trying to come to terms with his past in the same city. The two form an unlikely friendship against the backdrop of a country teetering at the brink of dictatorship and revolution. Bolivia sparks the taste for adventure in both young people and Martin finds himself experimenting with indigenous hallucinogenic plants while Cheryl flits from one personal relationship to another. Meanwhile, the syringe buried in the silt in a marsh in Los Yungas will shape their destinies more than either could anticipate or desire. Plant Teacher takes its readers on a fast-paced tour from the hippie excesses of Oakland, to the great streams of the Pacific Ocean and to the countryside, cities, natural wonders and ancient ruins of Bolivia. It reveals­ the mundane and the magical, and, along the way, readers glimpse the lives of everyday Bolivians struggling to establish equanimity or merely eke out a living during drastic political crisis.
BOOK TRAILER
Plant Teacher Virtual Book Publicity Tour Schedule

Interview at Examiner

Tuesday, April 3
Guest Blogging at Cindy's Love of Books

Wednesday, April 4
Interview at Blogcritics

Thursday, April 5
Interview at Lisa Haselton's Reviews & Interviews

Friday, April 6
Interview & Book Giveaway at I Am a Reader, Not a Writer

Tuesday, April 10
Interview & Book Giveaway at Literarily Speaking

Wednesday, April 11
Guest Blogging & Book Giveaway at Bookin' It Up

Thursday, April 12
Interview at Beyond the Books

Friday, April 13
Interview at Between the Covers

Monday, April 16
Interview at Book Marketing Buzz
Interview & Book Giveaway at Hardcover Feedback

Tuesday, April 17
Interview at Red Room

Wednesday, April 18
Interview at SheWrites

Thursday, April 19
Interview at The Writer's Life

Friday, April 20
Interview at As the Pages Turn

Tuesday, May 1
Guest Blogging at Celtic Lady's Reviews

Wednesday, May 2
Guest Blogging at Literarily  Speaking

Thursday, May 3
Book Spotlight & Book Giveaway at My Book Addiction and More

Friday, May 4
Book Spotlight & Book Giveaway at The Road to Here

Monday, May 7
Book Trailer Spotlighted at If Books Could Talk

Tuesday, May 8
Interview at The Book Connection

Wednesday, May 9
Guest Blogging at The Story Behind the Book

Thursday, May 10
Guest Blogging at Coffee and a Cupboard

Monday, May 14
Guest Blogging at Mary's Cup of Tea

Wednesday, May 16
Guest Blogging at Literal Exposure

Thursday, May 17
Guest Blogging at Writing Daze

Friday, May 18
Guest Blogging at The Book Bin
Tuesday, May 22
Interview at Review From Here
Friday, May 25
Interview at American Chronicle
Interview at Divine Caroline

Caroline Alethia's PLANT TEACHER VIRTUAL BOOK PUBLICITY TOUR will officially begin on April 2 and end on May 25 2012. Please contact Dorothy Thompson at thewriterslife(at)gmail.com if you are interested in hosting and/or reviewing her book. Thank you!

Tags: blog tours, Bolivia, book promotions, book publicity, California, Caroline Alethia, drug paraphernalia, hallucinogenic plants, hippie, literary fiction, literary fiction author, literary fiction book, Los Yungas, LSD, Martin Banzer, Oakland, online book promotion, Pacific Ocean, Plant Teacher, political book, political crisis, Pump Up Your Book, syringe, virtual book tours
Trackbacks
Leave a Trackback