Pump Up Your Book Hosts The Barrett Company at Facebook Chat/Party
Featured
,
What's New?
— By
Dorothy Thompson
on March 15, 2012 at 2:18 pm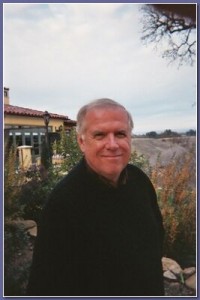 Well known, experienced, professional Hollywood book, TV and movie publicist Charlie Barrett and vice-president Barbara Wall will be appearing live at Pump Up Your Book's Facebook  page on Tuesday, March 20, 2012, from 8 p.m. to 9 p.m. eastern to discuss book publicity, media relations and their experiences working with stars and celebrities.  The Barrett Company can help authors get their books launch off the ground.  If you are an author serious about selling books, you need to join in on the chat on Tuesday night.
Charlie formed The Barrett Company in 1991 as a full service publicity and media relations agency to serve books/authors/publishers, television and motion picture industry clients. The Los Angeles headquartered publicity firm offers 21st century publicity and media relations services to celebrities, authors, actors, directors, screen writers, filmmakers as well as film and television producers.
Charlie's author clients have include LA author-screenwriter Carla Malden, author of Afterimage, Kindle's John Locke/Lethal People, Julie Sinatra/Under my Skin, Warren Adler/War of the Roses, David R. Fett MD and Steve Langford/White Sleeper, Deby Eisenberg/Pictures of the Past, Marty Jurow/See'in Stars: A Show Biz Odyssey, actor George Kennedy/Trust Me, Peter Ford/Glenn Ford: A Life and Dr. Ken Nedd/Power Over Stress as well as many, many others.
Since it's inception, TBC has served as publicists to such companies and celebrities as CBS, Simon & Schuster, ABC, Globe Pequot Press, Harper Collins publishers, Norton publishers, Paramount studios, Oxford University Press, PBS, Warner Brothers, American Movie Classics cable channel (Mad Men), Bravo, Life Time Television, NYU Press, Ben Bella Books, Fox Television Network, Little Brown publishers, Fox News, CNN, self-published author service firms such as Xlibris, Author House and i-Universe as well as numerous celebrities from Johnny Carson and Ed McMahon to Kevin Costner, Tatum O'Neal, Tim Curry, Martin Landau, Robert Stack, Rod Stewart, Gary Conway, Oprah Winfrey (Oprah's Big Give television series on ABC) and numerous other stars.
Mr. Barrett started up The Barrett Company publicity firm after serving in top PR positions with the National Broadcasting Company (NBC) for more than ten years, where he was in charge of media relations for Johnny Carson's Tonight Show and Today, among other well-known NBC shows such as Unsolved Mysteries, Fame and numerous highly-rated NBC specials, including The American Film Institute Awards and The American Movie Awards.
When earlier basing in New York City, Mr. Barrett served as a book publicist to many major publishers with publicity campaigns for a number of best-selling authors from large trade book publishers from Scribners to Random House.
Mr. Barrett has also held executive media relations posts with 20th Century Fox Film Corporation in New York and Capitol Records in Hollywood, New York and London, where he helped launch recorded music by The Beatles, The Band and many other music artists including Joe South, Freda Payne, Bobbie Gentry and Glen Campbell.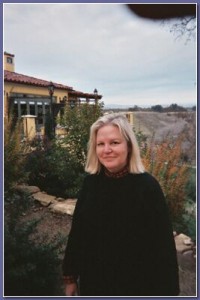 Barbara Wall, a specialist in media marketing and media research, serves as Vice President of TBC. She has accomplished extensive assignments, ranging from technology to entertainment to printing/publishing and has working relationships with a wide circle of book media contacts including reviewers at major US newspapers to Internet book reviewers including NY Times, USA TODAY, Midwest Book Review, BookPleasures.com, BookReview.com, writers at select men and women's' magazines and online social media bloggers covering authors and publishers. Ms. Wall formerly served as an executive in two Fortune 500 companies (Xerox, Experian) and has worked with a range of clients including BMG Music Service, The Fox Network, Eddie Bauer, Levi's, Starbucks, and Jamba Juice. She holds both BA and MBA degrees and formerly taught high school English in Colorado.
You can visit their website at www.thebarrettco.com
Pump Up Your Book is the proud sponsor of The Barrett Communications Virtual Publicity Tour and the Barrett Communications Kindle Fire Giveaway.  If you'd like to visit their official tour page where you can find out how you can win the Kindle Fire, visit http://www.pumpupyourbook.com/2012/02/09/the-barrett-company-hollywood-virtual-book-publicity-tour-march-2012-kindle-fire-giveaway/.
Be sure to join us on Tuesday, March 20, at 8 to 9 p.m. at Facebook at https://www.facebook.com/notes/pump-up-your-book/hollywood-book-publicist-charlie-barrett-facebook-party/10150561025907393 with all your book publicity questions!
Tags: authors, Barbara Wall, bestselling books, Billboard, blog tour, book promotions, book publicist, Book publicist of the year, books, Capital Records, Charlie Barrett, communication company, Fame, Harper Collins, Hollywood, Hollywood celebrities, Hollywood publicist, Hollywood publicists, Hollywood publicity, Johnny Carson, Kevin Costner, Los Angeles, media marketing, media relations, national book publicist, NBC, Oprah Winfrey, Paramount, public relations, publicist to the stars, publicity company, publicity services, Pump Up Your Book, Random House, staff reporter, The Barrett Company, The Holllywood Reporter, The Tonight Show, Unsolved Mysteries, virtual blog tour, virtual tour, Warner Brothers
Trackbacks
Leave a Trackback