Win a copy of Kim Antieau's Her Frozen Wild at Workaday Reads!
Featured
,
What's New?
— By
Dorothy Thompson
on April 4, 2012 at 11:02 am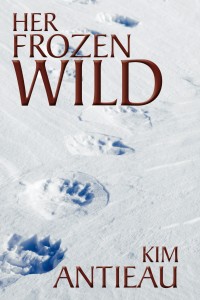 Win a copy of Kim Antieau's Her Frozen Wild at Workaday Reads today!
Scientists in the Altai in Siberia uncover the 2,500 year old frozen mummy of a tattooed priestess or shaman. This mummy has the same mtDNA (mitochondrial DNA) as American archaeologist Ursula Smith whose mother disappeared in Siberia 30 years earlier. Ursula travels from the U.S. to Siberia to unravel the mystery of the "lady" and meets Sergei Ivanovich Polyakov, a Russian doctor who graciously invites her into his home. After they become lovers, she discovers he has the same tattoos on his body as the tattooed lady. He tells a disbelieving Ursula that they have met before and she is destined to save the ancient People, considered as devils by some and shape-changing gods by others. A shaman takes Ursula to one of the sacred timeless caves where Ursula's mother supposedly disappeared. When Ursula allows the shaman to tattoo her, she is thrown back in time where she must unlock the mystery of the People and their link to her past in order to save them and Sergei—even if it costs her her life.

Would you like to be notified of new giveaways? Subscribe to our email mailing list!

Tags: Book Giveaways, Her Frozen Wild, Kim Antieau, Pump Up Your Book
Trackbacks
Leave a Trackback