Pump Up Your Book Presents eXtasy Books & Devine Destinies Virtual Publisher Tour 2012 + Kindle Fire Giveaway!
Authors on Tour
,
Featured
— By
Dorothy Thompson
on April 17, 2012 at 7:57 pm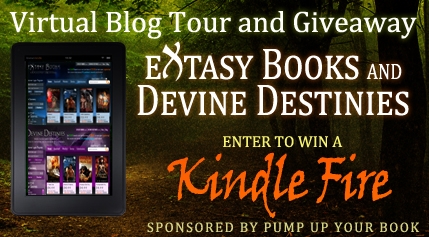 Join eXtasy Books and Devine Destinies as they tour the blogosphere June 4 – August 31 2012 on their first virtual publisher tour with Pump Up Your Book!  eXtasy Books and Devine Destinies have agreed to give away not only a Kindle Fire but also a $50 Gift Certificate (payable by Paypal) to the person who comments the most on their 3 month blog tour.  If there is a tie, the winner will be chosen through Random.org.  Also, the blog hosts can win money, too!  The blogger who receives the most amount of comments (not counting their own or ours) will also win a $50 Gift Certificate (payable from Paypal).  If you don't have a Paypal account and would like to receive your gift certificate from Amazon, that can be arranged, too.
About Tina Haveman
Tina Haveman is the founder and CEO of eXtasy Books and Devine Destinies. Tina was born in Europe, left there at age eight, then traveled to several countries with her parents, to finally settle in Australia for many years. She immigrated to Canada in 1973 where she has lived since.
After raising a family of five as a single mother, she finally found time to concentrate on her writing. In 2000 she started her own publishing house with a partner but became too busy with eXtasy and Devine to continue her involvement and withdrew to focus entirely on eXtasy and Devine.
Tina devotes all her time to her publishing house and authors and is grateful for the success her company is experiencing. "After many years of struggling to keep my head above water while raising five children on my own, I have much to be thankful for," said Tina. "While the company affords me a comfortable living now and I have quite a staff aboard, I thoroughly enjoy what I do and won't stop until someone up above tells me it's time."

About eXtasy Books
eXtasy Books first opened its doors December 2002 with a small website that was soon revamped into a more business like site.  Within a matter of months, eXtasy outgrew that website and had to build another site to accommodate its growing catalog. Since then, the site has been revamped a number of times. Our imprint, Devine Destinies, started in 2008 to accommodate mainstream, YA, inspirational and children's books.
Since eXtasy's birth, it has seen several upheavals, but with hard work, a loyal staff and a loyal stable of authors, eXtasy managed to survive them, along with the depression that hit our countries hard.
This past years has seen tremendous growth at eXtasy and we have moved our website to our own dedicated server to accommodate its growing readership.
We publish a wide variety of stories ranging from short stories to full books, pricing kept reasonable to accommodate our readers. Prices range from 1.59 to 5.99.
eXtasy Books has always been and is a devout supporter of e-books and e-readers. There are so many print books destroyed every year, it's unbelievable. Go Green, is our motto. Save our forests! With so many new e-readers on the market, think about the ease of taking books along when traveling, getting rid of dust collecting books in your house, thereby making more room, being able to read a book on your phone or handheld while going to and from work on a bus or train. Think about the many books you can store on your computer. And think about the books you can hide from nosy relatives or children…
We have an attractive reward program in place. Receive 5 dollars on first sign up for an account that can be applied if you spend 20 or more dollars. For every purchase you receive 10% of your total in rewards. These rewards can be saved or you can use them when you come back to buy more books. We're always looking for new ways to make our site a great shopping experience. Come and visit us at http://www.extasybooks.com and/or http://www.devinedestinies.com
Follow  eXtasy at Facebook at http://www.facebook.com/extasybooks.
Follow  eXtasy at Twitter at ttps://twitter.com/#!/eXtasyBooks.
Follow Devine Destinies at Facebook at http://www.facebook.com/DevineDestinies.
Follow Devine Destinies at Twitter at https://twitter.com/#!/DevineDestinies.
~ ~ ~ KINDLE FIRE GIVEAWAY ~ ~ ~
Pump Up Your Book and eXtasy Books are teaming up to give you a chance to win a Kindle Fire!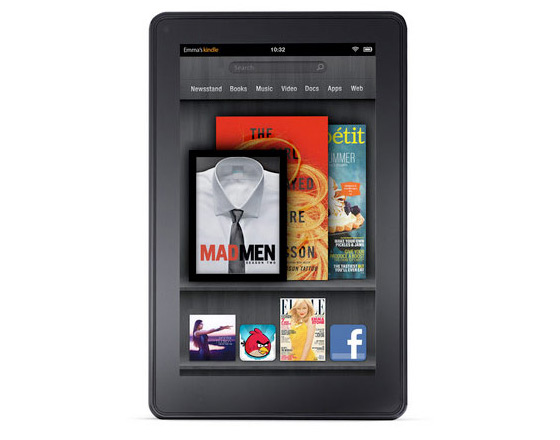 Here's how it works:
Each person will enter this giveaway by liking, following, subscribing and tweeting about this giveaway through the Rafflecopter form throughout the tour.
The Kindle Fire promotion will run from June 1 – August 31. Winner will be chosen randomly by Rafflecopter, contacted by email and announced on September 1, 2012.
Each blogger who participates in eXtasy Books Publisher Tour is eligible to enter and win.
Visit each blog stop below to gain more entries as the Rafflecopter widget will be placed on each blog for the duration of the tour.
If you would like to participate, email Dorothy at thewriterslife(at)gmail.com. Last day to sign up is July 27. What a great way to not only win this fabulous prize, but to gain followers and comments too! Good luck everyone!
ENTER TO WIN!
~ ~ ~WIN $50 GIFT CERTIFICATE ~ ~ ~
One random person who comments on eXtasy and Devine Destinies' blog stops will receive a $50 gift certificate. The blog host who receives the most comments through the tour will also receive a $50 gift certificate! If you would like to be a host, email Dorothy at thewriterslife (at) gmail.com. CONGRATULATIONS TO KATHY AT I AM A READER NOT A WRITER FOR THE MOST COMMENTS!

CONGRATULATIONS TO RANDOM COMMENTOR JENNA AT BETWEEN THE BIND!

PLEASE EMAIL DOROTHY AT THEWRITERSLIFE (AT) GMAIL.COM TO CLAIM YOUR PRIZE.  WINNERS HAVE 48 HOURS TO CONTACT US.  IF WE DO NOT GET A RESPONSE, ANOTHER WINNER WILL BE CHOSEN.

CONGRATULATIONS KATHY AND JENNA!

eXtasy Books Virtual Publisher Tour

Tuesday, June 5
Featured at Moonlight Lace & Mayhem
Wednesday, June 6
Featured at Jersey Girl Sizzling Book Reviews
Thursday, June 7
Featured at Waiting on Sunday to Drown
Friday, June 8
Interview at The Writer's Life (Frances Pauli)
Monday, June 11
Featured at Inside BJ's Head
Tuesday, June 12
Featured at Cafe of Dreams
Wednesday, June 13
Featured at  Books Books and More Books
Thursday, June 14
Featured at Sweeping Me
Friday, June 15
Featured at Review From Here
Monday, June 18
Featured at Reader Girls
Tuesday, June 19
Featured at Literal Exposure
Wednesday, June 20
Featured at Literarily Speaking
Thursday, June 21
Featured at Alive on the Shelves
Friday, June 22
Featured at Bibliophilic Book Blog
Monday, June 25
Featured at Carol's Notebook
Tuesday, June 26
Featured at Books R Us
Thursday, June 28
Featured at A  Bookalicious Story
Monday, July 2
Featured at Oh My Gosh Beck!
Thursday, July 5
Featured at Examiner
Friday, July 6
Featured at She Writes
Tuesday, July 10
Featured at The Writer's Life
Wednesday, July 11
Featured at Beyond the Books
Thursday, July 12
Featured at As the Pages Turn
Tuesday, July 17
Featured at Literarily Speaking
Wednesday, July 18
Featured at The Book Rack
Monday, July 23
Featured at Between the Covers
Tuesday, July 24
Featured at Allvoices
Thursday, July 26
Featured at Book Marketing Buzz
Monday, August 6
Interview with eXtasy Author Amy Romine at Beyond the Books
Wednesday, August 8
Featured at Love Romance Passion
Thursday, August 9
Featured at Steamy Reading
Friday, August 10
Featured at Paperback Writer
Monday, August 13
Featured at The Book Connection
Wednesday, August 15
Featured at 4 the Love of Books
Thursday, August 16
Featured at Celtic Lady's Reviews
Friday, August 17
Featured at Writing Daze
Monday, August 20
Featured at Musings of an Independent Artist
Tuesday, August 21
Featured at A Little Bit of Spice
Thursday, August 23
Featured at Hollywood Daze
Friday, August 24
Featured at American Chronicle
Monday, August 27
Featured at BlogHer
Friday, August 31
Featured at The Book Bin

The  eXtasy Book Virtual Publisher Tour 2012 will officially begin on June 1 and end on August 31. Please contact Dorothy Thompson at thewriterslife(at)gmail.com if you are interested in participating in this gigantic tour. Thank you!
If you would like to promote your book related business with us, email Dorothy Thompson at thewriterslife(at)gmail.com.

Tags: cheap books, Devine Destinies, e-readers, ebook publisher, ebooks, erotic, erotica, erotica publisher, eXtasy Books, free books, Kindle Fire, Kindle Fire Giveaway, publisher blog tour, publisher promotions, publisher tour, Pump Up Your Book, romance, romance publisher, science fiction, science fiction publisher, sexy books, shapeshifter, shapeshifter publisher, Tina Haveman, vampire, virtual publisher tour, werewolf, win Kindle Fire
Trackbacks
Leave a Trackback