PUMP UP YOUR BOOK TO GIVE AWAY FREE 10-DAY VIRTUAL BLOG TOUR
Announcements
,
Featured
,
What's New?
— By
Dorothy Thompson
on April 24, 2012 at 12:04 pm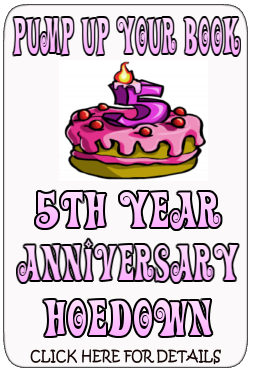 It's day17 of our month long 5th anniversary hoedown where we give YOU the presents! Today Dorothy Thompson is stopping off at NY Times Bestselling Author Caridad Pineiro's blog with a great giveaway!
Win a FREE 10 DAY VIRTUAL BOOK TOUR!! To win, click on the image below and good luck!
Click on image at left to enter the other giveaways we have this month!

Tags: 101 Book Promotions, blog tour, Book Promotion 101, book promotions, book publicity company, Caridad Pineiro, Dorothy Thompson, NY Times Bestselling Author, online book promotion, Pump Up Your Book, sell your book, virtual blog tour, virtual book tour, win free blog tour, win free virtual book tour
Trackbacks
Leave a Trackback