Little Shepherd Virtual Book Tour October, November, and December '10
Authors on Tour
— By
Cheryl Malandrinos
on September 8, 2010 at 6:40 pm

Join Cheryl C. Malandrinos, author of the Christian children's picture book,  Little Shepherd (Guardian Angel Publishing), as she virtually tours the blogosphere in October, November, and December on her first virtual book tour with Pump Up Your Book.
About Cheryl C. Malandrinos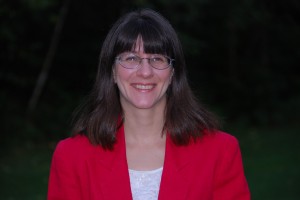 Cheryl Malandrinos is a freelance writer and editor. A regular contributor for Writer2Writer, her articles focus on increasing productivity through time management and organization. A founding member of Musing Our Children, Ms. Malandrinos is also Editor in Chief of the group's quarterly newsletter, Pages & Pens.
Cheryl is a Tour Coordinator for Pump Up Your Book, a book reviewer, and blogger. Little Shepherd is her first children's book. Ms. Malandrinos lives in Western Massachusetts with her husband and two young daughters. She also has a son who is married.
You can visit Cheryl online at http://ccmalandrinos.com or at the following blogs:
The Children's and Teens' Book Connection
About Little Shepherd
Obed is in the hills outside Bethlehem when the angels appear to announce the Savior's birth. Can he trust that the miracle of the first Christmas will keep his flock safe while he visits the newborn King?
Read the Excerpt!
Off in the distance, a wolf howled. Obed moved closer to his flock, scanning the hills for any sign of a pack that might race in and steal his sheep. His family depended upon the sheep for food and their wool for clothing. No sheep would be lost under his watch.
He shivered inside his cloak. While the days were getting warmer, the nights still chilled him. He walked over to the large fire blazing inside the pit. He rubbed his hands together and held them up to the fire to warm them.
Above him, the sky twinkled with millions of stars. Obed couldn't remember a night so clear.
Suddenly, a bright light filled the sky.
Obed trembled. "Father, what is happening?"
His father dropped to the ground, his right hand blocking his eyes from the intense light.
Obed pulled the edges of his cloak closer to his face as he squinted up at the mysterious form hovering overhead. He shivered, but this time it was not because of the cold.
Here's what critics are saying about Little Shepherd!
"Little Shepherd by Cheryl C. Malandrinos is a fresh rendition of the familiar story of the angels appearing to the shepherds in the field and announcing the birth of the Savior. The unique slant to this particular retelling of the scriptural story is that the reader sees the event through the eyes of a little shepherd boy, tending his first-ever flock of sheep. As a grandmother, I would be delighted to read this story to my grandchildren. As such, I recommend it to parents/grandparents/teachers everywhere who wish to bring this passage of scripture to life for impressionable young hearts to understand".
–Kathi Macias, radio host and award-winning author of more than 30 books, including the Extreme Devotion series and Valeria's Cross http://www.kathimacias.com;http://kathieasywritermacias.blogspot.com
"Heartstrings will be tugged as readers journey to the manger with a little shepherd boy. Obed's father entrusted him with his first flock of sheep. Everything seems to be going perfect until angels fill the sky with an unusual request. Obed's gripping tale promises to inspire and become a family favorite."
–Dixie Phillips, award-winning author of Stubby's Destiny, Angel Eyes, and other Christian children's books www.floydslighthouse.com

Little Shepherd Tour Schedule

Monday, October 4
Book spotlighted at Examiner
Tuesday, October 5
Guest blogging at Review from Here
Guest blogging at Fodder for Fiction
Wednesday, October 6
Guest blogging at Café of Dreams
Thursday, October 7
Guest blogging at Paperback Writer
Friday, October 8
Guest blogging at Lori's Reading Corner
Monday, October 11
Book reviewed at Ohio Girl Talks
Interviewed at Pump Up Your Book
Tuesday, October 12
Interviewed at Literarily Speaking
Wednesday, October 13
Book reviewed at Milk 'N Honey Learn and Grow
Thursday, October 14
Book reviewed at Ellis
Interviewed at A Writer's Jumble
Friday, October 15
Guest blogging at The Story Behind the Book
Monday, October 18
Book reviewed at Book Reviews by Molly
Tuesday, October 19
Book reviewed at Chrissy's World of Books
Book reviewed at Reading at the Beach
Wednesday, October 20
Guest blogging at Writing Daze
Thursday, October 21
Book reviewed at Christy's Book Blog
Guest blogging at Literarily Speaking
Friday, October 22
Guest blogging at AllVoices
Book reviewed at A Bookish Mom
Monday, October 25
Interviewed at Beyond the Books
Tuesday, October 26
Interviewed at Promo 101 Promotional Interviews
Wednesday, October 27
Book reviewed and guest blogging at Coffee & Keyboard
Thursday, October 28
Book reviewed at The Crypto-Caper Reviews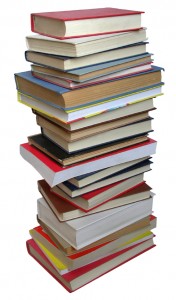 Friday, October 29
Book reviewed at Elysabeth's Emerald City
Monday, November 1
Interviewed at As the Pages Turn
Tuesday, November 2
Book reviewed at Broken Teepee
Wednesday, November 3
Book reviewed at Café of Dreams
Book reviewed at Debbie's Book Bag
Thursday, November 4
Book spotlighted on The Plot
Guest blogging at SFC Blog Family Matters
Friday, November 5
Guest blogging at The Plot
Book reviewed at Confessions of an Overworked Mom
Monday, November 8
Guest blogging at Book Marketing Buzz
Interviewed at Linda Weaver Clarke's blog
Tuesday, November 9
Guest blogging at Thoughts in Progress
Guest blogging at Double M
Wednesday, November 10
Book reviewed at A Room without Books is Empty
Book reviewed at Mayra's Secret Bookcase
Thursday, November 11
Interviewed at The Writer's Life
Interviewed at Margot's Books for Kids and Writing News
Friday, November 12
Book reviewed at My Favorite Things
Interviewed at Beth's Book Basket
Monday, November 15
Guest blogging at Glamourastic Eats
Tuesday, November 16
Interviewed at Let's Talk Virtual Book Tours
Book reviewed at Lady D Books
Wednesday, November 17
Guest blogging at Life in the First Draft
Thursday, November 18
Guest blogging at Life in the First Draft
Book reviewed at RBC Library
Friday, November 19
Guest blogging at Life in the First Draft
Interviewed at Judge a Book By The Cover
Monday, November 22
Interviewed at Personovelty
Guest blogging at Pets and Their Authors
Tuesday, November 23
Book reviewed at What You Reading Now?
Wednesday, November 24
Book reviewed at Just One More Paragraph
Friday, November 26
Interviewed and book reviewed at Family Literacy and You
Book reviewed at Holiday Gift Guide 
Saturday, December 4 @ 11 AM Eastern
Interviewed at A Book and A Chat Podcast with Storyheart
Monday, December 6
Book spotlighted at The Hot Author Report
Book reviewed at A Mom After God's Own Heart
Tuesday, December 7
Interviewed at The Hot Author Report
Guest blogging at Blogher
Wednesday, December 8
Guest blogging at The Hot Author Report
Book reviewed at Lynn's Corner
Thursday, December 9
Guest blogging at The Hot Author Report
Interviewed at Lynn's Corner
Friday, December 10
Book reviewed at 4 the Love of Books
Guest blogging at J. Aday Kennedy's Writing Playground
Monday, December 13
Interviewed at Café of Dreams
Book reviewed at Tribute Books Reviews & Giveaways
Tuesday, December 14
Book reviewed and guest blogging at The Story of A Writer
Wednesday, December 15
Book reviewed at J. Aday Kennedy's Writing Playground
Book reviewed at Putting Words Down on Paper
Thursday, December 16
Guest blogging at Authors & Appetizers
Friday, December 17
Interviewed at Putting Words Down on Paper
Book reviewed at The Elliott Review
Cheryl Malandrinos' LITTLE SHEPHERD VIRTUAL BLOG TOUR '10 will officially begin on October 4  and end on December 17, 2010.  Readers are encouraged to visit this book's giveaway announcement post to learn how you can win free gifts during the LITTLE SHEPHERD VIRTUAL BLOG TOUR '10.
UPDATE: This tour is full. Thank you for your interest.
Tags: author publicity, blog tour, blog tours, book blog tour, book promotion, book promotion online, book publicity, book tour, book tours, books for young readers, Cheryl C. Malandrinos, children's picture book, Christian children's books, Christmas themed book, Guardian Angel Publishing, holiday themed children's books, Little Shepherd, Littlest Angel book, online book promotion, Pump Up Your Book, Pump Up Your Book Promotion, virtual author tour, virtual blog tour, virtual blog tours, virtual book tour, virtual book tours
Trackbacks
Leave a Trackback