Black Child to Black Woman Virtual Book Tour October '10
Authors on Tour
,
Featured
— By
Becky Camarena
on October 2, 2010 at 6:23 pm

Join Cheryl Bannerman, author of the fiction novel Black Child to Black Woman as she virtually tours the blogosphere in October '10 on her first virtual book tour with Pump Up Your Book.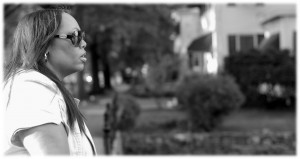 About Cheryl Bannerman
Cheryl McNeil (pen name, Cheryl D. Bannerman, her birth name) is CEO of a small virtual training company based out of Central New Jersey. She works out of her home office and creates classroom training materials, e-Learning modules, job aides and much more for corporate employees and their clients. She holds a Bachelors Degree in Business Management and a Masters in Project Management. She is also the (divorced) single mother of a beautiful eleven year old girl.
In her spare time she loves to read murder mysteries, watch movies, try new restaurants and cuisines, shop with her daughter, and in the summer, walk the boardwalk and take in the sun on the beach. Although her works are fiction, she has incorporated many of her life's experiences into her stories.
Her latest book is Black Child to Black Woman.
You can find Cheryl at www.bannermanbooks.com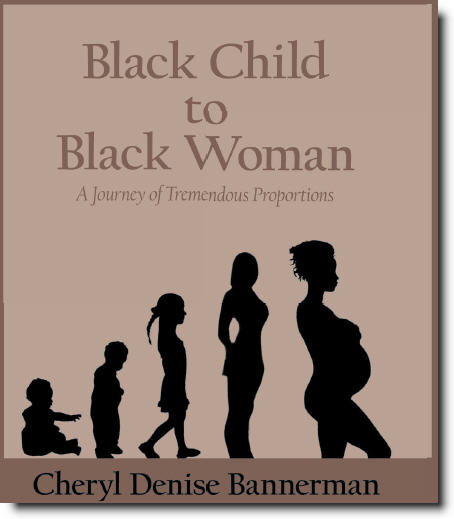 About Black Child to Black Woman
Black Child to Black Woman is a 'live diary' experience that will grab your attention right from the start. Tara Walker speaks directly to the reader as she adds entry after entry into her Journal. She documents her experiences, her family life, her triumphs, as well as her interpretation of life and the world as she saw it. As she grows, so does the language and tone of the diary, which matches her maturity and speech patterns as the time passes.
Experiences are mere images engraved in our minds that we recall when future events occur such as a tragedy or even when a song is playing on the radio. Tara has captured those moments in time in her diary, even the painful ones. Although she came from a loving home with both parents, she struggled to come to grips with siblings addicted to drugs, molestation, attempted rape, broken hearts, and so much more.
Her diary experiences will make you laugh, cry, scream, sigh, and gasp aloud. As Tara struggles to keep her head above water and fight through the tribulations of her life, she continues to smile, continues to grow as a person, continues to be successful in her career, and continues to survive. Through it all and through her daughter, she eventually discovers the true meaning of unconditional love.
Come discover life through the eyes of Tara as she grows from a black child to a black woman.

Black Child to Black Woman Virtual Book Tour October '10

October 4,
Contest at Paperback Writer
http://rebecca2007.wordpress.com
October 5
Interview at Paperback Writer
http://rebecca2007.wordpress.com
October 6
Spotlight at Book Tours and More
http://booktoursandmore.blogspot.com
October 7
Guest Post at The Laughing Housewife
http://thelaughinghousewife.blogspot.com
October 8
Guest Post at Books R Us Online
October 11
Guest Post at Life in the First Draft
http://lifeinthefirstdraft.blogspot.com
October 12
Interviewed at As The Pages Turn
http://asthepagesturn.wordpress.com
October 13
Mary's Book Reviews
http://marybookreviews.blogspot.com
October 14
Interviewed at Pump Up Your Book
October 15
Guest Post at Writing Daze
http://rebeccasnotebook.blogspot.com
October 18
Interviewed at Book Marketing Buzz
October 19
Interviewed at The Story Behind the Book
www.thestorybehindthebook.wordpress.com
October 20
Book Reviewed at Theresa's Reading Corner
http://teresasreadingcorner.blogspot.com
October 21
Spotlight at Blog-A-Press
October 22
Interviewed at Long Beach Examiner
www.examiner.com/x-32474-Long-Beach-Books-Examiner
October 25
Interviewed at Virginia Beach Examiner
http://www.examiner.com/publishing-in-virginia-beach/dorothy-thompson
October 26
Interviewed at The Writer's Life
http://thewriterslife.blogspot.com
October 27
Book Reviewed at Book Bum
October 28
Beyond the Books
http://beyondthebooks.wordpress.com

Cheryl Bannerman will be on virtual book tour October 1 -30. Please contact rebecca.camarena@yahoo.com if you would like to be part of the tour. Thank you!
Tags: African American women, author Cheryl Bannerman, Black Child to Black Woman, Cheryl Bannerman, fiction novel, Pump Up Your Book, Pump Up Your Book Promotion, Tara Walker, virtual book tour, virtual book tours, women's fiction
Trackbacks
Leave a Trackback