Sea Turtle Summer Virtual Book Publicity Tour December 2011
Authors on Tour
,
Featured
— By
Cheryl Malandrinos
on November 6, 2011 at 11:11 pm
 Join Nancy Stewart, bestselling author of the children's picture book, Sea Turtle Summer (Guardian Angel Publishing, November 2011) as she virtually tours the blogosphere from December 5 - 16, 2011 on her second virtual book tour with Pump Up Your Book!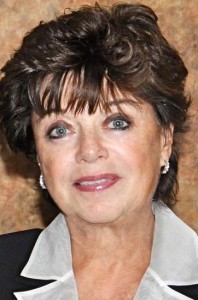 About Nancy Stewart
After having been both an elementary school teacher, a university professor of education and a consultant for New Options, Inc. in New York City, Nancy Stewart writes children's books full time.   She, her husband and three sons, lived in London for eight years, where she was a consultant to several universities, including Cambridge. 
 Her travels take her extensively throughout the world, most particularly Africa. Nancy is US chair of a charity in Lamu, Kenya, that places girls in intermediate schools to allow them to further their education. 
Nancy is the author of the Bella and Britt picture book series, One Pelican at a Time, Sea Turtle Summer, Bella Saves the Beach and Mystery at Manatee Key. All are published by Guardian Angel Publishing. Pelican was nominated for a Global eBook Award. 
She was featured in the PBS Tampa (WEDU) series, Gulfwatch.  It concerned the writing of One Pelican at a Time:  A Story of the Gulf Oil Spill. 
She and her family live in St. Louis and Tampa. 
Nancy's web and blog sites are: 
http://www.nancystewartbooks.com 
http://www.nancystewartbooks.blogspot.com
About Sea Turtle Summer 
Bella and Britt think living by the beach is the coolest thing ever.  When they discover a Loggerhead Sea Turtle laying her eggs in broad daylight, the girls go into action to help. 
No one, though, seems to care about the nest.  The beach is a busy place and is getting busier by the minute on such a beautiful summer day.  What can they do?  Who will help, and what do they learn about themselves? 
As a bonus, Sea Turtle Summer contains kid appealing facts about sea turtles.
Read an excerpt!
Next morning, the girls looked carefully at the nest, making sure not to touch it.         
"Our stick's still here, and everything seems okay," observed Britt. 
Bella sighed.  "But there's no sign of the ranger." 
"And here comes the sand cleaner!" cried Britt.  "We have to do something fast."   
"Quick!  Hold hands across the nest.  Maybe he'll stop in time!" Bella yelled. 
The sand cleaning machine came to a squealing stop right in front of the girls. "What do you two think you're doing?" bellowed the startled driver.   "You could have been hurt!" 
"We're saving sea turtles!" they both shouted over the noisy vehicle. 
"Sorry, girls, but volleyball nets are going up right here in a few minutes," said the driver.   "There's an all city play-off this morning." 
"Oh, no," Bella sighed.  "What about the nest?"
Sea Turtle Summer Virtual Book Publicity Tour Schedule

Monday, December 5th
Book reviewed at Kristi's Book Nook
Tuesday, December 6th
Guest blogging at Hollywood Daze
Book trailer featured at If Books Could Talk
Wednesday, December 7th
Book reviewed at Loves 2 Read
Thursday, December 8th
Guest blogging at Café of Dreams
Friday, December 9th
Book reviewed at One Day at a Time
Interviewed at Coffee and a Keyboard
Monday, December 12th
Book reviewed at Taking Time for Mommy
Tuesday, December 13th
Book reviewed This Little Book of Mine
Wednesday, December 14th
Book reviewed at The Children's and Teens' Book Connection
Thursday, December 15th
Book reviewed at 4 the Love of Books
Friday, December 16th
Book reviewed at Everyday is an Adventure
Book reviewed at Bassgiraffe's Thoughts

Nancy Stewart's SEA TURTLE SUMMER  VIRTUAL BOOK PUBLICITY TOUR will officially begin on December 5 2011 and end on December 16, 2011. Please contact Cheryl Malandrinos at ccmal(at)charter(dot)net if you are interested in hosting and/or reviewing his book. Thank you!
Tags: author publicity, author tour, author tours, Bella and Brit books, blog tour, blog tours, book blog tour, book promotion online, book publicity, book tour, book tours, children's picture book, children's picture book author, Nancy Stewart, One Pelican at a Time, online book promotion, online book publicity, online book tour, online book tours, Pump Up Your Book, Sea Turtle Summer, virtual author tour, virtual blog tour, virtual blog tours, virtual book tour, virtual book tours
Trackbacks
Leave a Trackback